2 Great Growth Stocks To Buy On The Dip Heading Into June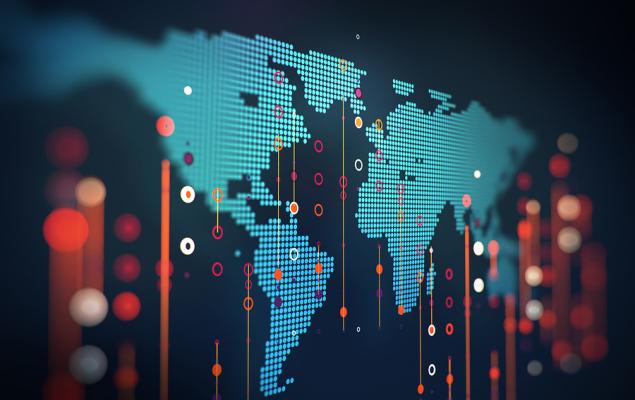 Image: Bigstock
The past several weeks of trading were dominated by inflation fears that heated up following April's 4.2% CPI jump. The largest 12-month climb since 2008 came on the back of ramped upped spending, government checks, supply chain setbacks, and comparisons against the coronavirus lows.
Wall Street has, however, seen buyers step in when they felt things were overdone, with the S&P 500 finding support above its 50-day moving average. The Nasdaq, which already suffered a correction in 2021 (down 10% from its highs), has regained its footing after its pullback. The tech-heavy index is once again trading above its 50-day moving average, while the benchmark index pushes back within around 1% of its records.
There appear to be multiple reasons behind the bullishness amid inflation worries. The overall earnings picture for Q1 was impressive and estimates for the second quarter and beyond keep going up. This positive bottom-line outlook helps support the possibility that U.S. GDP grows by 6.5% or more in 2021—its strongest in roughly 35 years.
Along with a booming U.S. economy, driven by the vaccine rollout, some Wall Street bulls might be focused on the likelihood that there is no alternative investing continues even if the central bank is forced to raise rates sooner than originally expected to tamp down rising prices.
The yield on the 10-year Treasury sits at about 1.57% at the moment, which is about where it was before the pandemic. And the 10-year yield has only gone above 3% a few times in the past decade. Plus, even though higher rates make growth tech stocks less attractive, it seems unlikely many investors would want to park their money in relatively low-yield bonds, even if rates rise—the annualized return for the S&P 500 is around 11% since the late 1980s.
Clearly, Wall Street will remain focused on inflation, and a large, sustained rise in prices might force the Fed's hand. Nonetheless, investors might want to consider adding strong, growth-focused stocks as we head into June that are still trading below their highs as the market bounces back…
Pinterest (PINS Quick Quote PINS - Free Report)
Disclaimer: Neither Zacks Investment Research, Inc. nor its Information Providers can guarantee the accuracy, completeness, timeliness, or correct sequencing of any of the Information on the Web ...
more