2 Best High-Yield Dividend Stocks For 2021 Pay More Than 10%
The best high-dividend stocks for 2021 have been called. This is an opportunity to collect yields higher than 10%.
Dividend stocks in 2020 faced slashing interest rates, a global pandemic, a noisy presidential election, market crash, and recovery.
But if we look at the sectors that were the most battered by the pandemic and will benefit the most from a vaccine, we can expose some key income opportunities for the next year.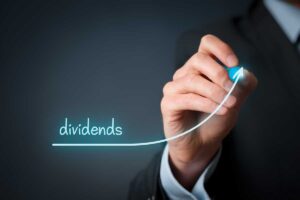 Today's highest dividends are coming from master limited partnerships (MLPs) and business and business development companies (BDCs).
Oil markets were crushed earlier this year. The Saudis and the Russians played a rousing game of chicken as the pandemic erased much of the global energy demand.
We saw negative prices for crude oil as there was no place left to store oil and gas. Traders were willing to pay someone to take the stuff off their hands.
Oil prices have recovered somewhat, and the vaccine announcement from Pfizer Inc. (NYSE: PFE) gave them a big lift earlier this week. As we see the vaccine delivered worldwide, oil demand should begin to rise and stabilize at higher levels, lifting the price higher.
This should strengthen MLP dividend yields down the line. These sport double-digit yields right now. There is also a good chance we see dividend hikes from many MLPs next year.
Our best dividend stock for 2021 is one of those MLPs.
BDCs have also been hammered in 2020. The Wells Fargo Business Development Company Index is off almost 30% year to date.
With COVID-19 closing down segments of the economy, there was a real concern that many businesses that borrowed from BDCs would have a hard time paying back the money.
The tides are set to reverse in both markets, and we have a high-yield dividend stock from each.
This first dividend stock pays a 10% yield…
Ares Is a Dividend Stock Yielding Double Digits
Many BDCs make bridge and mezzanine loans to support M&A deals. Mid-market M&A has disappeared thanks to the coronavirus.