Stock Exchange: Are You Trading Bear Momentum?
The Stock Exchange is all about trading. Each week we do the following:
discuss an important issue for traders;
highlight several technical trading methods, including current ideas;
feature advice from top traders and writers; and
provide a few (minority) reactions from fundamental analysts.
We also have some fun. We welcome comments, links, and ideas to help us improve this resource for traders. If you have some ideas, please join in!
Review: Bear Market Relief Rally?
Our previous Stock Exchange asked the question: Is This A Relief Rally Within A Bear Market? We noted the market has been strong so far this year, but it pales in comparison to the weakness of last quarter. And that technical indicators have not yet confirmed momentum is to the upside; this may be a relief rally in a bear market. To again quote truly legendary Trader, Charles Kirk:
"Bear markets are bear markets because they suck in buyers when it feels safe to do so only to roll back over again."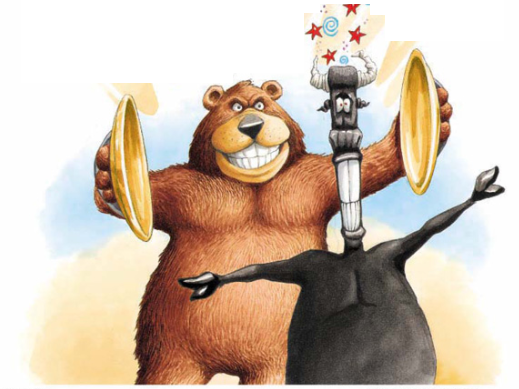 (image source: Barron's cover 4/10/00)
This Week: Are You Trading Bear Momentum?
Until proven otherwise, and despite this year's rebound, the broader market trend remains to the downside.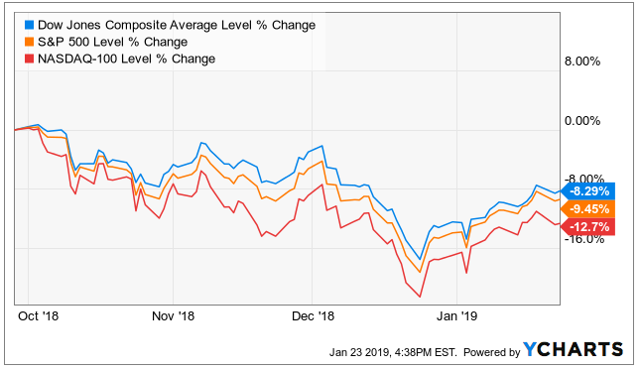 For perspective, market psychologist and trader, Dr. Brett Steenbarger, did an excellent job (as usual) back in 2017 describing How to Read Market Cycles, in explaining the "Bear Momentum Phase" as follows:
"The inability of buyers to push the market to new highs attracts the participation of sellers and volume and volatility once again pick up. The market can remain oversold for a while, as bulls exit their positions and shorts are emboldened. Correlations rise, and we move toward a market momentum bottom."
We have certainly experienced the correlation rise as the stocks that sold off the hardest in Q4 have been the ones that have rebounded the hardest so far this year (but they still have a way to go before reaching previous high water marks). Dr. Steenbarger's market cycles include:
Market Momentum Bottom
Market Bottoming
Bull Momentum Phase
Bull Topping Phase
Bear Momentum Phase
If we are in fact in the later phases of the market cycle, Steve Burns offers some advice on How To Trade A Bear Market. The article notes that
We have a new (free) service to subscribers to our Felix/Oscar update list. You can suggest three favorite stocks and sectors. We report regularly on the "favorite fifteen" in each ...
more