Small Caps At The Forefront Of Market Rally: 5 ETF Winners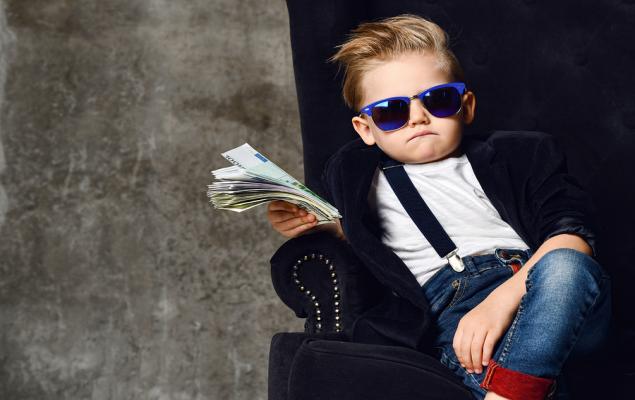 Image: Bigstock
The stock market has been soaring this month on vaccine optimism coupled with a potential divided government. These have raised expectations of a sharp economic recovery even though the spike in new cases is weighing on sentiments.
Moderna (MRNA - Free Report) and Pfizer (PFE - Free Report) reported encouraging data for their COVID-19 vaccine. Moderna's vaccine candidate was 94.5% effective against coronavirus while new data from Pfizer's final Phase 3 trial revealed that its COVID-19 vaccine candidate is 95% effective. The drugmaker is poised to apply for emergency use authorization of its COVID-19 vaccine anytime soon. Last week, the company's late-stage trial showed that the vaccine candidate was more than 90% effective in preventing the disease.
Meanwhile, Democratic candidate Joe Biden is likely to gain the control of the White House having become the presumptive president-elect of the United States while Republicans may keep the Senate. The combination will lead to favorable economic policies with reduced chances of major tax increases and tighter regulations.
While the rally has been broad-based across all the market caps, small-caps stocks, as indicated by the Russell 2000 Index, has been outperforming and is hitting new all-time highs. Notably, the small-cap index broke into record territory last week for the first time since August 2018. It climbed more than 10% over the past month compared to gains of 3.8% for the S&P 500 and 4.3% for the Dow Jones.
This outperformance came as the small-cap companies are closely tied to the U.S. economy and thus poised to outperform when the economy improves. These stocks generally outperform on improving American economic health. The latest bouts of data also underscore an improving economy. The U.S. economy grew at a record pace of 33.1% during the third quarter of this year, indicating a revival from the effects of the pandemic. Industrial production rose 1.1% in October, recovering much of the spring decline caused by the virus pandemic.
Disclosure: Zacks.com contains statements and statistics that have been obtained from sources believed to be reliable but are not guaranteed as to accuracy or completeness. References to any ...
more