Bernstein Positive On Telecoms: A Stock-By-Stock Breakdown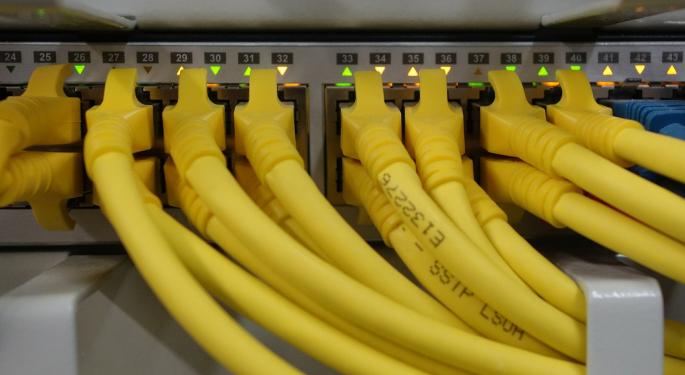 Bernstein has launched coverage of the telecom, cable and satellite sector with a mostly positive outlook and bullish recommendations on several stocks.
The Analyst
Bernstein analyst Peter Supino initiated coverage of the industry with the following ratings and price targets:
AT&T Inc. T: Market Perform, $36 price target.
T-Mobile US Inc. TMUS: Outperform, $103 price target.
Charter Communications Inc CHTR: Outperform, $541 price target.
Altice USA Inc. ATUS: Outperform, $38 price target.
Comcast Corporation CMCS: Market Perform, $50 price target.
Verizon Communications Inc VZ: Market Perform, $63 price target.
DISH Network Corp DISH: Underperform, $29 price target.
The Takeaways
AT&T: The company's executive team is likely secure unless Warner Media starts to show cracks, Supino said in the Tuesday initiation note.
The company's mobility business is resilient and possibly improving, and the 5.5% yield is attractive with a "non-scary" 60% payout ratio, the analyst said.
"With the balance sheet still stretched and Entertainment and Warner risks skewing to the downside, we will stay tuned."
Altice: The company is a strategic asset in a consolidating industry, Supino said. Its $20 offer for mobile service and its Altice One device — an all-in-one modem, router and streaming box — "should power improving subscriber results."
Charter: The company has a "dominant internet service business," Supino said, adding he expects more than 25% FCF/share growth from now through 2023.
The analyst expects return on investment capital to improve from 4% to above 9% over the same timeframe.
"As the U.S.'s largest common stockholder-controlled fiber network and with Liberty owning 25% of the equity, CHTR is the fulcrum asset in industry consolidation."
T-Mobile: Supino is "bullish on T-Mobile's flywheel of undercutting incumbents while investing in its network." He also likes the mobile carrier's management and said it's free of drags from any legacy revenue streams.