The 2 Best REITs To Buy Now (And One To Avoid)
Real estate has taken a back seat for most investors. But that's a mistake. Sure, there are signs of trouble in some assets, but the best REITs are well-positioned to make you money right now. And they can be gobbled up with high yields you might never see again.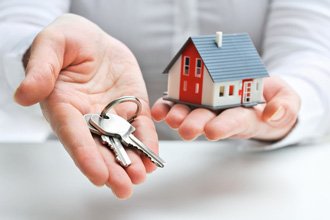 Today, we'll show you which REITs are worth buying right away. But we'll also show you one that might not recover from the changes happening around us. We've got you covered from all sides.
The coronavirus and now civil unrest are changing the face of some cities around the United States. Imagine the financial pain of small business owners finally able to begin opening their business only to see protests keep business traffic away.
Work from home is changing the office market, especially in the big cities. Why pay millions a year in rent when you cut that drastically by implementing long term work from home policies?
Retail was already changing because of e-commerce. The coronavirus and recent protests have combined to hit the sector, and we have no idea what retail real estate looks like going forward.
It would be easy to take the cynical approach and avoid real estate altogether, but the reality is that times of significant change offer the opportunity for big profits. Digging into the companies and talking to the players in the industry can help us find the best REITs, those that can lead to huge profits and payouts and which one we need to avoid.
One of the Best REITs Is Dominating the Suburbs
Dividend yield: 8%
Between the coronavirus pandemic, lockdowns, and unrest, people are fleeing large cities for cozier properties in the suburbs. That creates an opportunity to invest in a residential rental property at discounted prices right now.
One of the more attractive segments of the residential market is single-family homes.
Front Yard Residential Corp. (NYSE: RESI) has a portfolio of 14,442 homes, primarily in the southeast, although they do have Midwestern locations as well. The portfolio is 97.7% leased, and April rent collections exceeded 99% of Front Yard's trailing 12-month average.