The 2 Best REITs To Buy In July (And 1 To Sell)
When the economy shut down in March, I saw a lot of genuine fears that commercial real estate markets would collapse.
That would have crushed commercial real estate lenders and possibly pushed the U.S. economy into a full-blown Depression.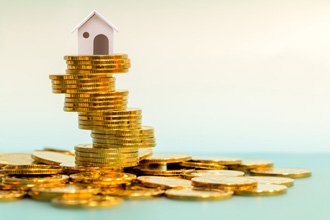 Commercial lenders' collapse would have threatened the banking system as losses from bad loans spiraled out of control.
I wasn't the only one concerned.
Real estate investment trusts (REITs) that make commercial loans were crushed in the sell-off, with some industry leaders losing as much as 75% or more of their market value.
Then the Fed stepped in with trillions of dollars in fiscal stimulus programs. Congress passed extended unemployment and one-time stimulus payments to individuals to keep the economy afloat.
It worked.
Figures from the National Association of Real Estate Investment Trusts show that rent payments have been relatively high for all segments of the market except for retail and senior living facilities.
The commercial mortgage REITs have recovered some of their losses too.
Simply put, investors overreacted to fears over real estate that never materialized. And that's creating the perfect buying opportunity right now. Not only are these REITs underpriced, which means they will pop higher soon, but the lower price means their yields are much higher than normal. That adds even more cash to your portfolio.
What makes July such a good time to buy is the coronavirus pushed back the real estate market's seasonal peak from the spring to late summer. Plus, Congress is ready to pass even more stimulus measures, which will add another backstop for this lucrative market.
At current prices, the best-managed and strongest commercial mortgage REITs have high yields and excellent prospects for substantial gains over the next year…
The Best REIT to Buy Is on Sale
KKR Real Estate Finance Trust Inc. (NYSE: KREF) shares fell by more than 50% during the March sell-off but have now recovered about half of the decline. This REIT's sponsor and largest shareholder is an alternative investment giant, KKR & Co. Inc. (NYSE: KKR), so it has deep pockets available and draws on the expertise and relationships of KKR. It also helps that 85% of its portfolio comprises multifamily and office property types, while only 8% is hospitality and retail.