Robert Shiller: "In Real Terms, Home Prices Have Never Been So High"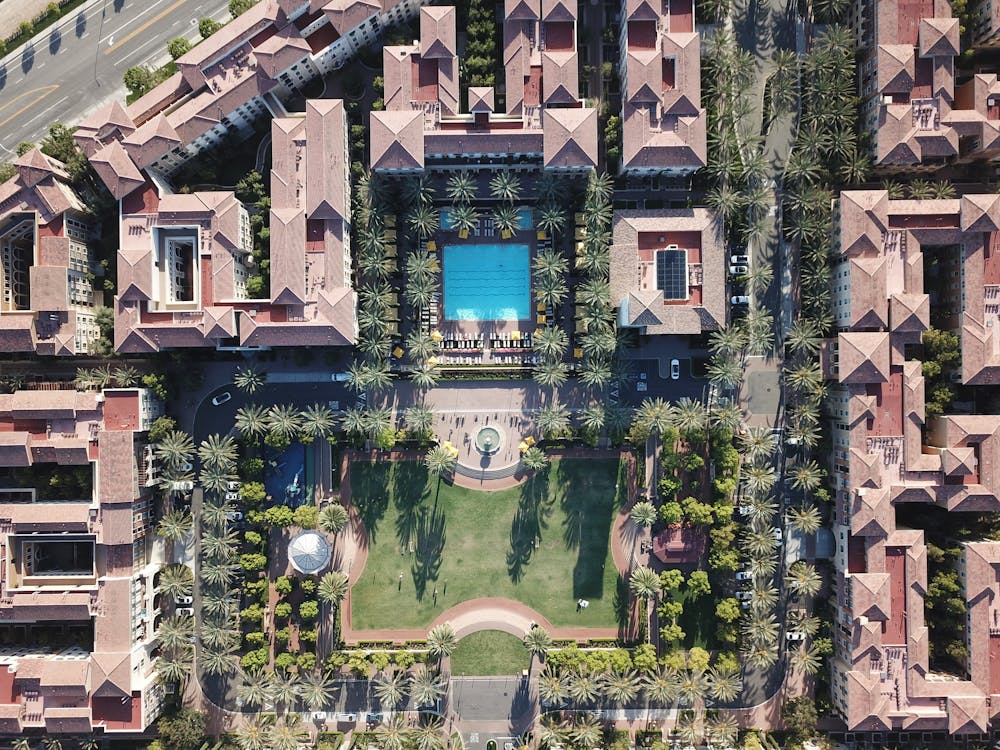 "In real terms, home prices have never been so high. My data goes back over 100 years, so this is something," Nobel prize-winning economist Robert Shiller told CNBC's "Trading Nation."
Shiller is the co-founder of the S&P CoreLogic Case-Shiller home price index. He is worried about a housing bubble forming where the "Wild West" mentality pushes prices higher. He also is concerned about stocks and cryptocurrencies.
"I don't think that the whole thing is explained by central bank policy. There is something about the sociology of markets that are happening," he said.
Shiller has noticed that housing starts drive home prices. But last week, despite a shortage of homes and buildable property, home builders are easing production, paralyzed by surging commodity prices.
In April, single-family housing starts plunged 13% compared with March. This was the sharpest downward move since last April when the pandemic began. Despite Shiller's euphoric housing bubble warning, the latest data shows an emerging pattern in housing starts that is quite ominous from the past.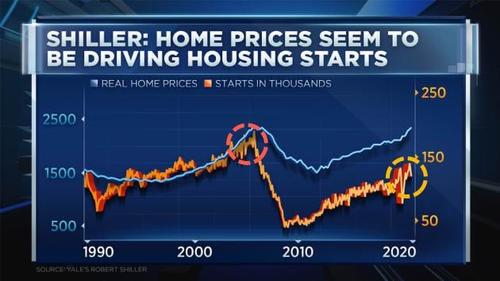 However, Shiller points out there's "a lot of upward momentum in housing markets and prices may not come down in a year." He believes the current housing market environment is similar to 2003, five years before the housing market crash in 2008.
"If you go out three or five years, I could imagine they'd [prices] be substantially lower than they are now, and maybe that's a good thing," he added. "Not from the standpoint of a homeowner, but it's from the standpoint of a prospective homeowner. It's a good thing. If we have more houses, we're better off."
Meanwhile, on an intermediate basis, Glenn Kelman, CEO at Redfin, told Bloomberg last week that housing prices are set to cool. He said the housing market is in a frenzy, with most houses selling above the asking prices, which has never happened before.
Disclosure: Copyright ©2009-2021 ZeroHedge.com/ABC Media, LTD; All Rights Reserved. Zero Hedge is intended for Mature Audiences. Familiarize yourself with our legal and use policies ...
more