Not All REITs Are Created Equal – Avoid These 3 At All Costs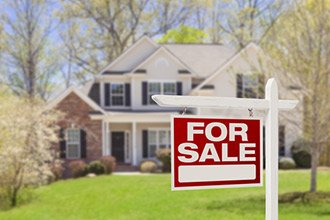 The lure of buying REITs right now is obvious. Interest rates are at historical lows and continue to fall. Keep pumping fiscal and monetary stimulus into the system, and what do you expect, inflation?
Ask Japan how that's worked out for it.
Nope, there is something amiss in global capitalism, and it won't be corrected anytime soon. So investors looking for high-yield investments are turning to REITs. Traditional income-producing investments like bonds offer little in return. Soon, an investor will have to pay a premium just to get principal back. Those negative interest rates could be coming soon.
That's clearly a big part of why high-yield REITs are in such high demand. But picking any REIT based on yield alone is not a winning strategy. Not all REITs are created equal. In fact, there are certain REITs investors should be avoiding entirely. A high yield is not a good payoff if the REIT is extremely risky.
While REITs have significantly outperformed the market over the last 20 years in terms of total performance and yield, several individual REITs have underperformed. Obviously, we want to avoid those. These losing investments often have misaligned management teams, an overuse of debt, or simple obsolescence.

Another red flag would be the REIT spin-off. Companies selling off the REIT may be doing so for a good reason.
Avoid all of these red flags.
Today, we'll show you three of the most popular REITs on the market – and why they should be avoided at all costs.

REITs to Avoid Now, No. 3
One would think a REIT paying a 6.75% yield would be an attractive investment. That is not the case with Senior Housing Properties Trust (NASDAQ: SNH).
Over the last five years, Senior Housing shares have traded in one direction: down. That might be surprising, considering the market for senior living facilities during that period has exploded. Something is clearly amiss with Senior Housing.
Analysts expect the company to essentially break even in the current year. In 2020, there is an expectation for a jump in revenue and profits.