Not All Offices Are Created Equal… You Can Profit From One Sector That's Poised To See Demand Growth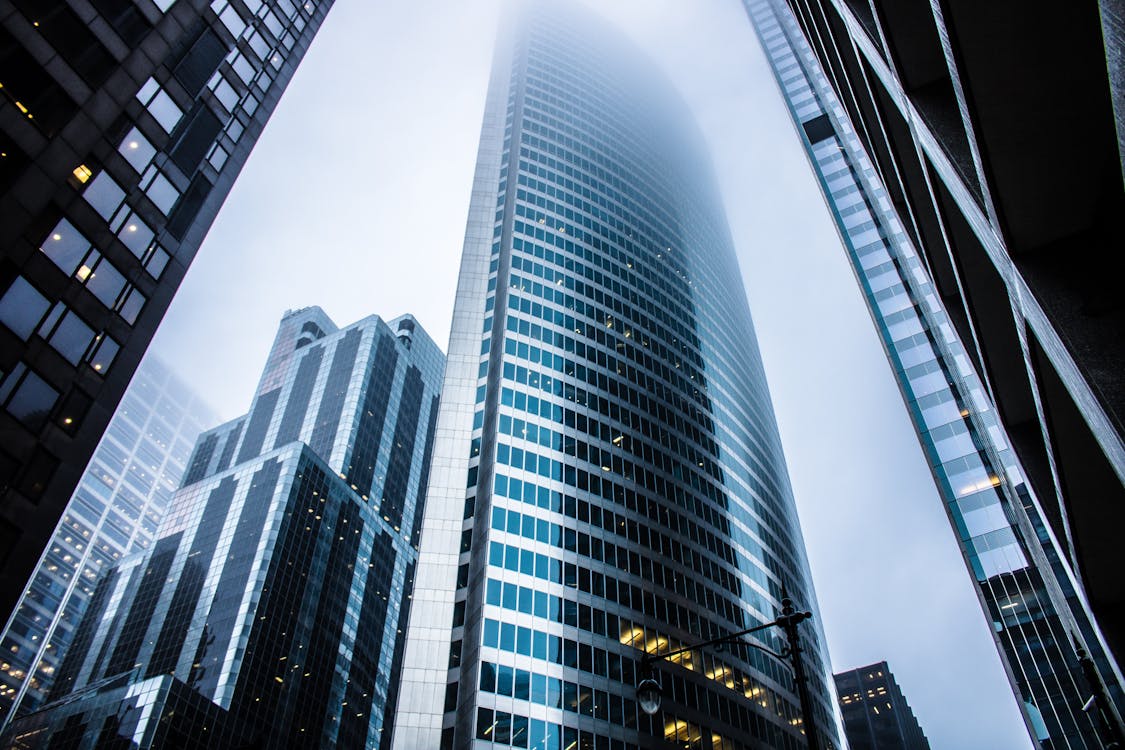 Image Source: Pexels
Last week, I attended the annual REIT world conference in San Francisco to speak with the leaders of many of the largest real estate investment trusts (REITs) in the country.
Not only did I attend presentations about economic projections and what they mean for real estate and REITs, but I also got to speak to many CEOs one on one.
This is one the most valuable things about attending these events – getting to ask questions face to face with leadership shows me exactly what they expect to see in their respective areas, where they could face setbacks… and where they're eyeing opportunity.
And what I learned was that despite pullbacks and drawdowns in most market sectors overall this year… the leaders and CEOs in the REIT space are seeing plenty of opportunities in certain areas.
Here at Intelligent Income Daily, I share insights from my rolodex of experts to help bring the safest and most reliable income-producing ideas to your attention.
That's why today, I'll tell you what I learned from one of the most interesting conversations I had at the conference… The bottom line is this: Demand in this one sector could spell profits in the year ahead, so positioning yourself early can help you take advantage of the market's pullback now.
Brad at the National Association of REIT's annual conference
Office REITs Are Dead… Or Are They?
Nobody wants to go back to the office.
Despite management teams' best efforts to hint, entice, require, and force employees to return to working at the office… many cubicles remain empty as workers stubbornly cling to working from home.
This has created a massive shift in the real estate sector that's tied to office spaces.
According to building security company Kastle Systems, swipe-card data shows office occupancy in the New York City area has been stuck at just 47% over the past month.
Though some companies are still trying to get employees to start coming back next year, many others have embraced remote work and no longer need as much office real estate. And to make matters worse, early signs of a recession are starting to show up and layoffs are increasing.
This has left office landlords scrambling to find tenants and struggling to raise rents as demand for office space remains low, despite the economy's recovery from the pandemic.
One interesting conversation I had last week was with Owen Thomas (no relation), who is CEO of Boston Properties (BXP).
Boston Properties is an office REIT with a portfolio of properties in major cities like New York, Seattle, San Francisco, Washington D.C., and of course Boston.
Despite the general doom and gloom in the office sector, Owen tells me there are still some bright spots if you know where to look. And one of those bright spots is in laboratories and life sciences properties.

The Offices That People Can't Stay Away From
What makes these buildings so special?
As it turns out, they have remained nearly fully occupied despite the work-from-home trend taking off, and demand for space remains strong.
You see, the life sciences industry comprises companies involved in pharmaceuticals, biotechnology, medical devices, food processing, biomedical technologies, cosmetics, and others.
The employees working in these buildings mostly work in research and development, and they have to come into work. Simply because it's kind of hard to take million-dollar pieces of equipment home with you to do experiments.
Plus, they are often involved in studies with chemicals, cells, and animals, which require strict protocols in order to avoid contamination. And that means working in buildings designed to handle those special needs, not a run-of-the-mill office.
With researchers working under tight government grant deadlines or racing to secure patents, life sciences companies are more than happy to pay for the space they need to make sure things go as smoothly as possible.
In fact, Boston Properties just completed a large deal to buy a laboratory and life sciences property from Biogen (BIIB), a large pharmaceutical company known for making drugs to treat Alzheimer's disease and multiple sclerosis. Biogen signed a lease that will keep them in the building through 2028.
Boston Properties also announced it's renovating another of its properties for a life sciences company, which has already agreed to a 15-year lease starting in 2024.
It's clear there are still plenty of opportunities for office REITs with the right kind of buildings.
Though life sciences currently only represent 7% of Boston Properties' total rental income, the company sees the potential to more than double this part of its portfolio.
Despite what we might see in the upcoming year with office real estate or specific companies within the life sciences industry, REITs with exposure to in-demand properties remain a great way to earn guaranteed income through it all.
Happy SWAN (sleep well at night) investing,
---
More By This Author:
Despite Recessions, This Asset Continues To Grow
Why SWAN Stocks Can Grant Peace Of Mind
Here's Some Data Behind The Employment Headlines