Is Compass Stock A Buy After Its IPO?
April Fool's Day (Thursday) wasn't a complete joke this year. The Compass stock ticker (COMP) went live on the New York Stock Exchange on April 1. It could see some big growth in the near future as the economy opens up and real estate prices keep climbing.
But the question of whether Compass stock is a buy for the long run is a different story.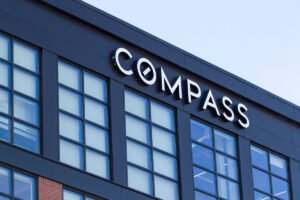 First, the stock priced at $18, significantly lower than its initial range of $23 to $26 per share. It closed its first day of trading at $20.15 per share, but since then, it's back down within the $18 range.
Altogether, the IPO raised $450 million for Compass. That's on top of a $1.5 billion pile of money injected by capital investors over nearly a decade.
What makes this real estate stock any different from others? We'll tell you, and then we'll let you know whether it makes a good stock to buy.
What Is Compass Inc.?
Compass Inc. is a New York–based real estate company. You've heard of those before. But Compass claims to be different.
This young company was named mid-sized business of the year in 2015. It's backed by SoftBank, a company that invests in primarily futuristic tech stocks.
You might say Compass puts a more modern spin on its work. It's a real estate broker harnessing the full power of the Internet to help agents market properties.
In fact, it is the first company to offer a mobile app for real estate agents.
It also offers AI-powered customer relationship management, digital design, and collaboration tools to help these agents tackle every aspect of their work.
Realtors can interface with customers through Compass Collections, a visual workspace that gives both parties easy access to get pricing updates, look at comps, and much more.
Compass also offers insights on the realtor side, as well as a marketing design center to create custom ads and craft social media.
These products have managed to attract many realtors to work for them. Compass currently has more than 20,000 agents sharing 15% to 30% of their sales with the company.
Disclaimer: Any performance results described herein are not based on actual trading of securities but are instead based on a hypothetical trading account which entered and exited the suggested ...
more