E

Industrial REIT Search: Prologis Inc. Is Fairly Valued, But Waiting For A Dip
Introduction
Recently I have decided I would like to diversify by investing a small portion of my retirement funds into a real estate investment trust (REIT). This then yielded the question of what type of REIT to invest in. What I wanted was an area of real estate that could grow in demand but also currently provides solid income. This led me to industrial REITs, in particular ones focused on logistics. The largest of such a trust is Prologis Inc. (PLD) which this article will analyze to see if the strong underlying operations are worth the premium valuation.
Overview
Company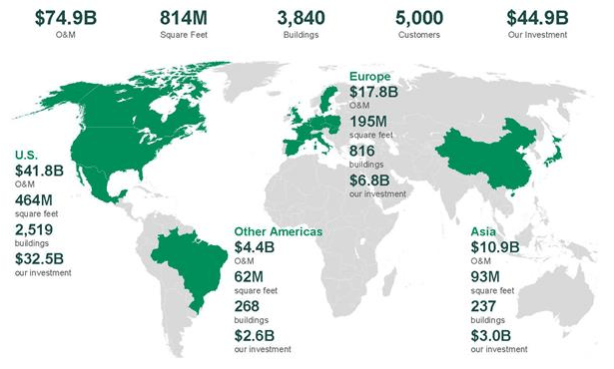 Source: SEC 2019 10-K
Prologis Inc. is a global leader in logistics real estate with a presence in 19 countries. The trust owns and manages high quality logistics facilities with a focus on consumption side supply chain. What this means is the trust want to own or manage facilities were there is strong demand to be close to the end consumer. This trust owns and manages many "Last Touch" facilities which are classified as any facility in the largest global markets urban area with immediate access to the consumer population. As can be seen above Prologis has 814 million square feet or 3,840 facilities available to rent. Most of the trust's property is in the United States which consists of 66% of buildings owned and managed. Prologis operates under two segment breakdowns, real estate operations and strategic capital. The real estate operations segment is obviously the bulk of revenue generation and consists of rental and developmental property. The strategic capital segment contributes around 10-15% of revenue per year primarily from asset/property management.
Industry Trends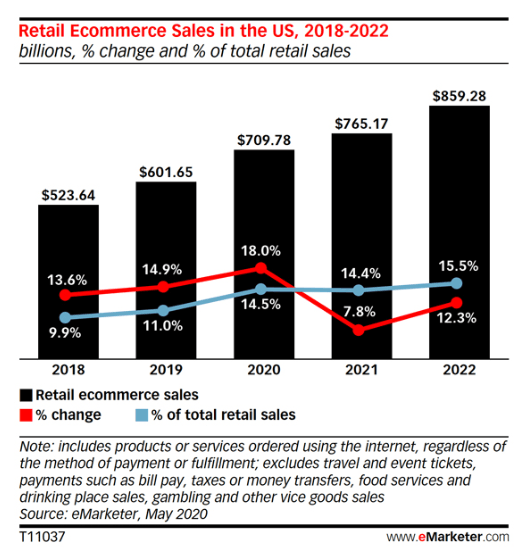 Source: eMarketer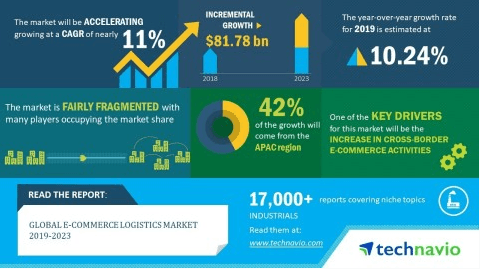 Source: Business Wire
Logistics services and business have seen a solid growth trend in recent years due to increased e-commerce. As can be seen above a recent report for the United States projects that high growth rates will persist, and a greater percent of retail sales will be from e-commerce. E-commerce growth has increased the need for transportation to ship and facilities to hold goods. Again, looking at the second graphic shows projected global e-commerce logistics growth of 11% per year. More and more products and services are being provided right to the consumers door at faster and faster speeds and with warehouses and distribution centers a key part of any e-commerce logistics strategy Prologis' facilities will be in demand.
Disclosure: I have no positions in any stocks mentioned, and no plans to initiate any positions within the next 72 hours.
I wrote this article myself, and it expresses my own opinions. I am ...
more