Five Green REITs
Image Source: Unsplash

Why Green Buildings are Profitable Buildings
Buildings are responsible for approximately a third of greenhouse gas emissions, so making buildings more efficient and switching them to renewable sources of energy is an essential part of addressing climate change.
Fortunately, new technologies such as cold climate heat pumps, heat pump water heaters, induction stoves, as well as the ever-falling cost of renewable electricity and improvements to insulation and building envelopes often provide opportunities to improve buildings while achieving extremely attractive investment returns from the energy and maintenance savings alone.
Because of the great financial returns, building owners who recognize and implement these opportunities are likely to be at a competitive advantage over those that continue with business as usual. They will also be better prepared when governments require building owners to reduce greenhouse gas emissions as part of their own environmental efforts.

Real Estate Investment Trusts
Stock market investors can invest in real estate through a large number of publicly traded Real Estate Investment Trusts, or REITs. Due to their special tax status (REIT income is not taxed at the company level if at least 90% of it is distributed to investors), REITs also often have relatively high dividend yields, making them attractive to income investors.
Nearly every REIT on the stock market has a sustainability page touting its green building achievements. Unfortunately, often this is just greenwashing: highlighting a sustainable project or touting efforts to engage with tenants on renewable energy while continuing with business as usual across the rest of the portfolio.
But this is not true for every REIT. There are REITs that have made strong green commitments and have the track records to back them up.

REIT Industry ESG Report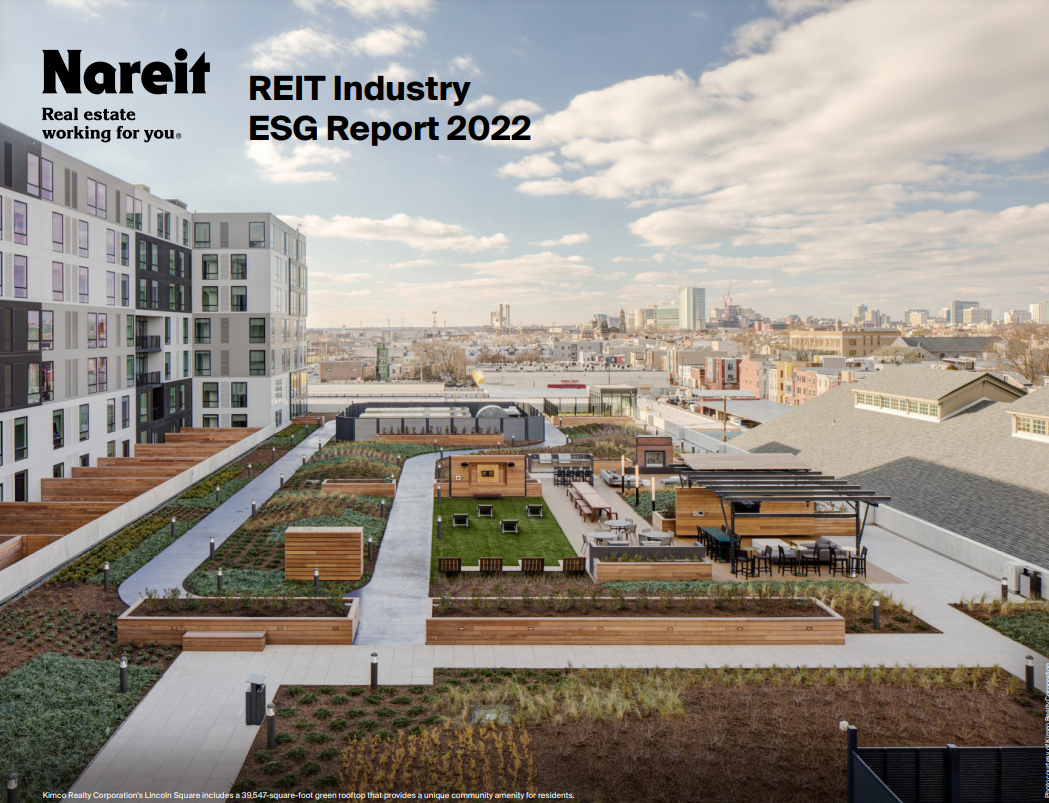 To help me identify some of these truly green REITs, I started with the REIT Industry ESG Report 2022 published by the REIT advocacy organization, Nareit in July. Since Nareit is an advocacy organization, we can't expect it to publish an industry green ranking that might upset lower-ranked REITs, but it does contain 15 case studies.
I went through these case studies, searching for convincing action on climate change. I eliminated the ones that focused on single buildings, or on social issues (the "S" in ESG). Of the ones that were left, here are the ones that seemed to be committed to greening their entire property portfolios. I've written some short notes on the green efforts highlighted in the case studies and included the page number in the REIT Industry ESG Report so you can read and decide for yourselves.
There Are More
Note that this list is far from comprehensive… it's just the five most convincing examples highlighted in the Nareit report. Many other green REITs exist… my personal favorite is Hannon Armstrong Sustainable Infrastructure (HASI).
---
More By This Author:
10 Clean Energy Stocks For 2022-2023: The List
Twelve Green Investment Themes From Putin's War On Ukraine
This Isn't What Green Money Management Looks Like
Disclosure: Long HASI. A family member owns PLD.
Disclaimer: Past performance is not a guarantee or a reliable indicator of future results. This article ...
more