A Quick Primer On Cell Tower REITs
Summary
Cell Tower REITs are joining our coverage universe. To get investors up to speed, we're providing a quick primer on the sector.
These REITs demonstrate exceptional growth in revenue and AFFO per share. The sector has seen tremendous demand for years.
We expect strong demand for mobile data. Expert estimates suggest a 32% average CAGR (compound annual growth rate) for the next 5 years.
Towers are critical infrastructure to support mobile data. Wireless carriers need towers to deliver data to the end consumer.
The tower property type demonstrates excellent fundamentals. It benefits from economies of scale and has exceptionally low capital expenditures required for maintenance.
We are thrilled to be able to expand some of our equity REIT coverage. This was something we couldn't do before because we needed one more team member. With Hoya Capital Real Estate as part of our service and providing exceptional updates on the REIT sectors (work off of my plate), we're able to expand coverage and include some REITs we've been watching over the last couple of years. Specifically, we're interested in adding more tech REITs. Tech REITs covers two kinds of REITs:
data center REITs
cell tower REITs
Essentially, these are REITs that use their real estate to facilitate the transfer of data.
What We Like:
A strong forward trajectory for demand
Consistent revenue growth
Huge economies of scale
Competitive advantages over smaller operators
Proven history of delivering growth for shareholders
In this article, we're going to focus on the tower REITs. However, that list of things we like has been accurate for data center REITs and tower REITs.
There are three major tower REITs for consideration:
American Tower Corporation (AMT)
Crown Castle International (CCI)
SBA Communications Corporation (SBAC)
We recently added AMT to coverage (and purchased shares). We plan to include CCI and SBAC as well.

Keep it Quick
We'll run through that list in order. However, we need to start by defining the term "cell tower", or "tower" for short.
Fortunately, AMT is actively working to educate potential investors and provides us with several educational images.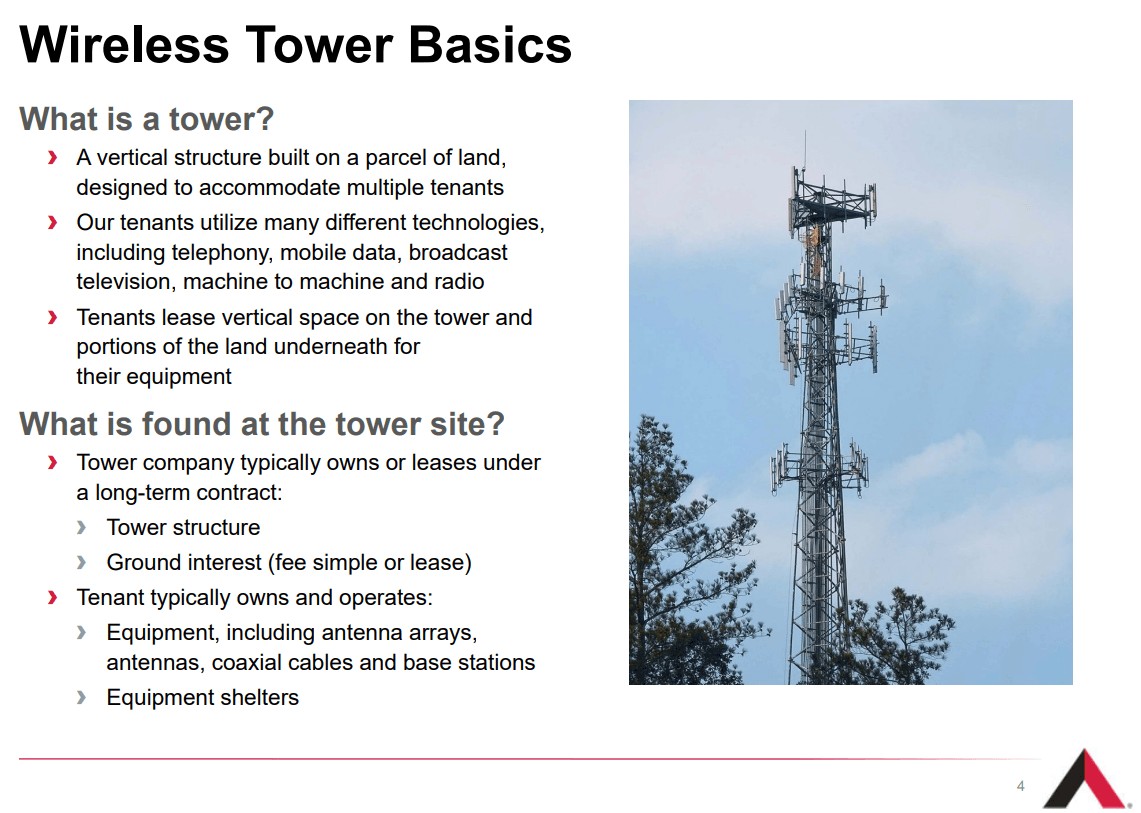 Source: AMT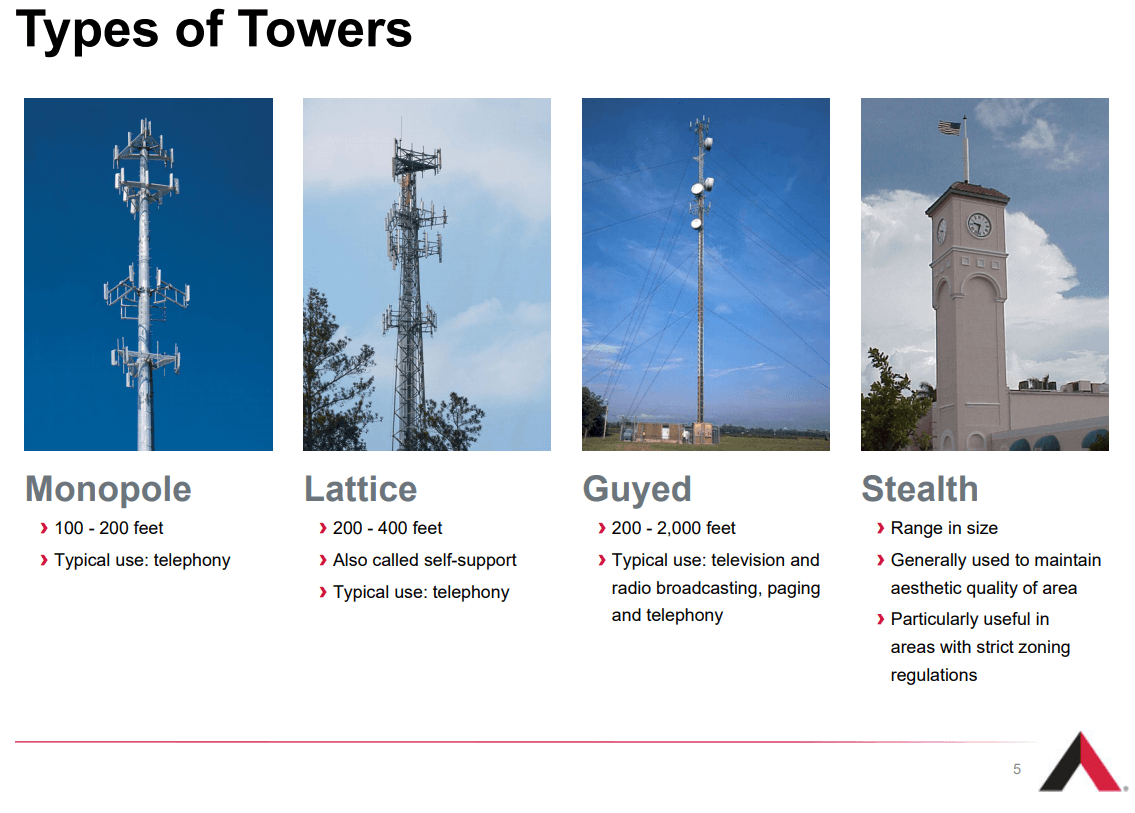 Source: AMT
You don't really need to know the components to follow the rest of the article, but we're including it anyway: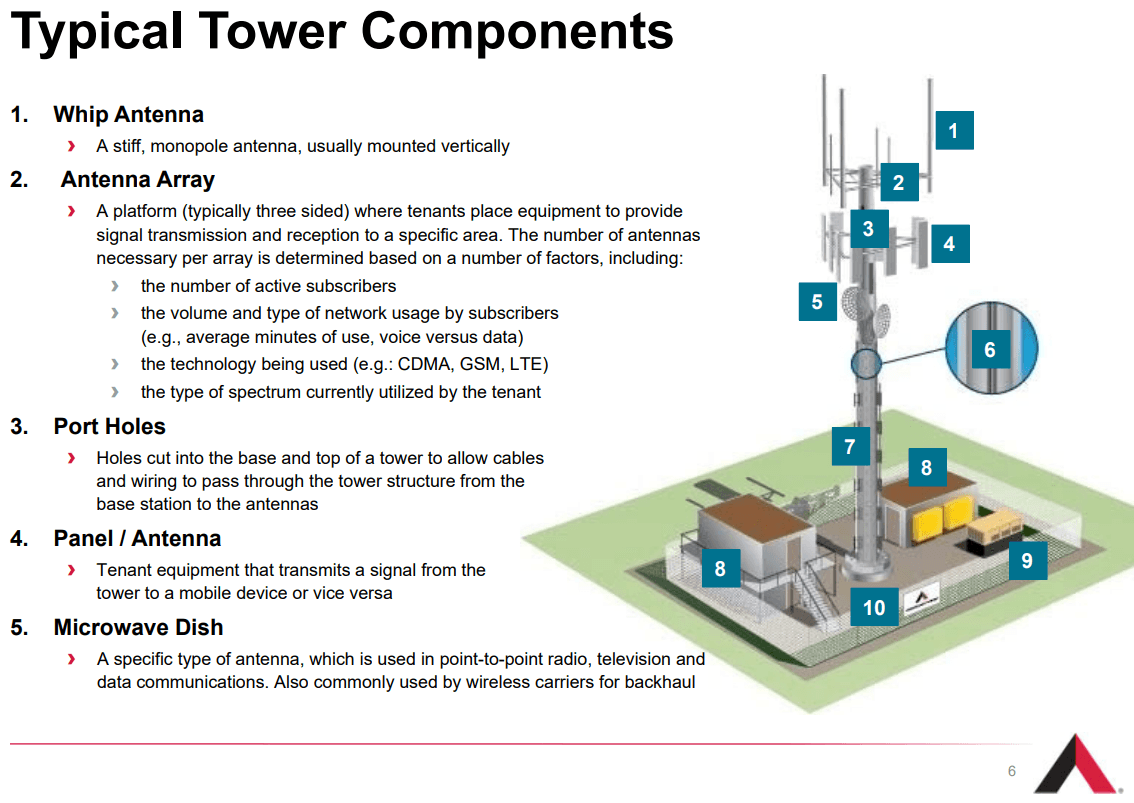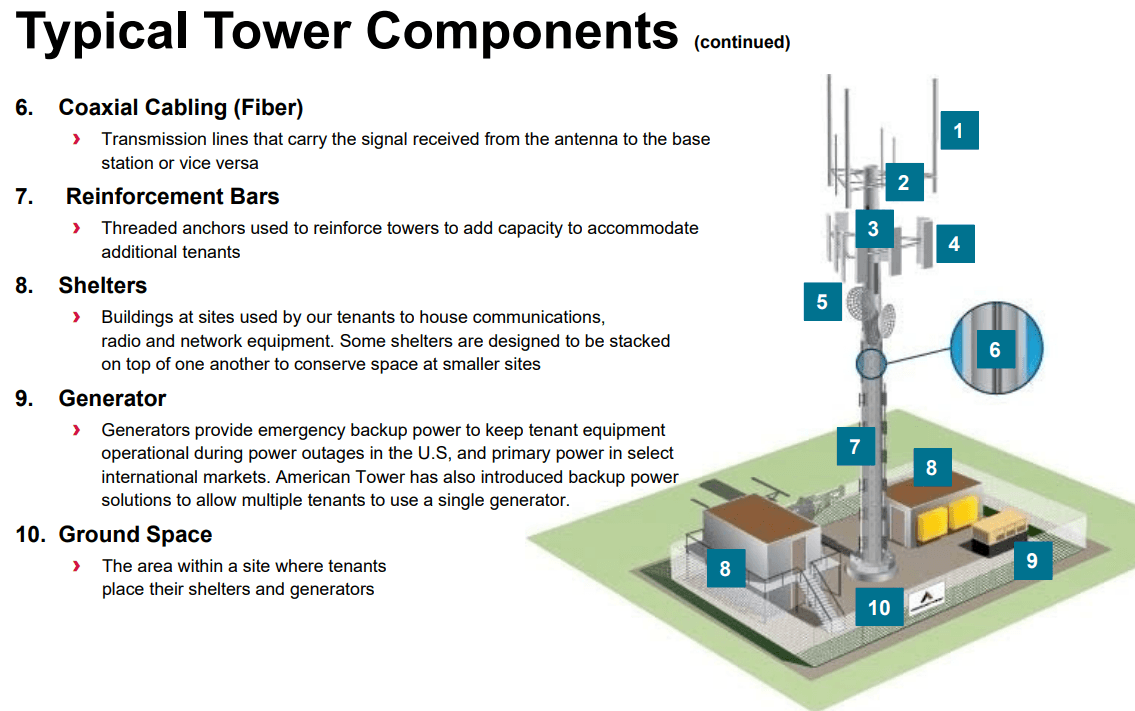 Source: AMT
Strong Forward Trajectory for Demand
Simple questions:
Do you use your phone more now than you used it 5 years ago? Probably.
Dramatically more than 10 years ago? Probably.
Beyond using your phone more, you may use it for much more complicated things. You may demand more data. 5 years ago, we weren't thinking about streaming REIT presentations on-demand through our phones. This increase in data consumption has been dramatic: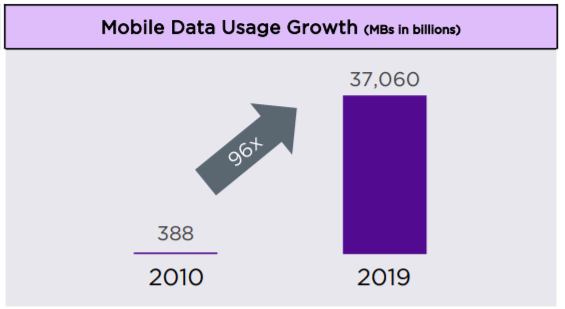 Source: CCI
In the span of about a decade, mobile data consumption increased by around 100 times. By 2019 (only 9 years), it was up 96 times.
Phones have improved rapidly. Perhaps faster than any other technology over the last decade. That makes sense because the amount consumers are willing to spend on their phones has scaled dramatically higher. Those consumers expect their phones to work and a phone without a signal is far less useful. Phone screens are getting bigger, pictures have higher resolution, and video calls/messages have taken off. To put this in perspective, many of our public articles over the last few years have actually been transcripts. They are recorded as video and sent to REIT Forum Support.
For more of our research, please see The REIT Forum.

Disclosure: I am long AMT, CCI.