4 Residential REITs Boosting Investor Hope With Solid Demand In Q2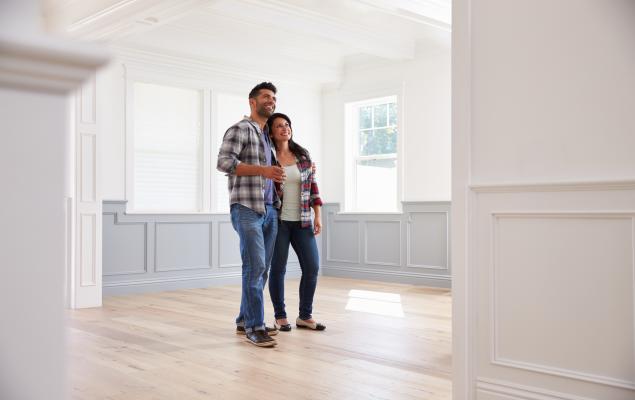 Image: Shutterstock
For the U.S. apartment market, the second quarter appeared to be robust this year, with renter demand soaring significantly. The number of occupied apartments in the nation's 150 largest metros climbed 219,909 units, per a report from the real estate technology and analytics firm RealPage, aided by an acceleration in employment growth that drives household formation and housing absorption.
This not only marks a significant increase from second-quarter 2020 when demand for apartments was limited to around 33,000 units, given the nationwide lockdown, but also the biggest quarterly upsurge observed in the RealPage, Inc. database.
The recovering economy and the job market progress are spurring household formation and demand for apartments. The surge in home prices and fewer for-sale product availability in the market, which are making it difficult for conversion of renters to homebuyers, are other drivers.
The Sun Belt metros continue to see healthy demand that have already proved their resilience amid the pandemic. However, the gateway markets too registered solid demand with considerable absorption, after witnessing a tepid environment last year that hurt fundamentals, with job losses and population declines, and a flexible working environment.
The current favorable environment is boosting occupancy levels and in turn, pushing up rents. Per a report from RealPage, occupancy is in line with the early 2000s all-time highs, with effective asking rents rising 2% in June, pushing up prices 6.3% year over year. The annual rent growth marks the biggest 12-month increase recorded since early 2001. Also, the average monthly rent surpassed the $1,500 mark for the first time ever and reached $1,513. Rent growth has also been widespread.
Nonetheless, the struggle to lure renters is here to stay now, as supply volumes will likely remain elevated. During the June-end quarter, though demand was strong, completions were also substantial that aggregated 95,130 units. This trend is likely to continue in the rest of the current year as well, with the ongoing construction standing at 623,769 units, indicating a sizeable number of apartment deliveries in the upcoming period and suggesting that demand needs to be robust to get on with near-term deliveries.
Disclaimer: Neither Zacks Investment Research, Inc. nor its Information Providers can guarantee the accuracy, completeness, timeliness, or correct sequencing of any of the Information on the Web ...
more