4 Equity REITs Paying High Yields Over 10%
TM Editors' note: This article discusses a penny stock and/or microcap. Such stocks are easily manipulated; do your own careful due diligence.
---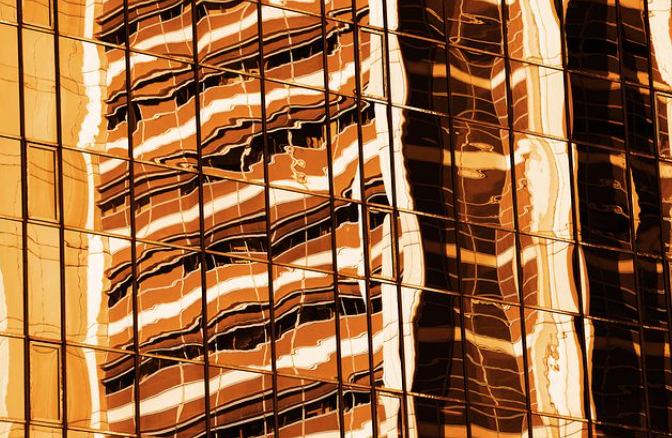 Investors continue to look for high yields on their money. One option that many consider appealing is a high yield equity REIT. A REIT is a Real Estate Investor Trust. A REIT is a company that owns and typically operates income-producing real estate or related assets, such as real estate mortgages. Properties may include office buildings, shopping malls, apartments, hotels, resorts, self-storage facilities, warehouses, and mortgages or loans.

Office Building in a REIT
Unlike other real estate companies, a REIT does not develop real estate properties to resell them. Instead, a REIT buys and develops properties primarily to operate them as part of its own investment portfolio.
REITS are required to pay out at least 90% of their taxable income to shareholders as dividends each year. However, most REITS pay out at least 100% of their taxable income to their shareholders.
The big advantage of REITs is that they avoid double taxation. They are generally not taxed at the corporate level, unlike corporations. This tends to boost the payout rates for REITs, compared to stocks that are registered as corporations.
There are two primary types of REITs: equity REITs and mortgage REITs. Equity REITs own the actual buildings and land. Mortgage REITs own mortgages on the properties. Last week, we published an article on large cap stocks paying over 10% which included some mortgage REITs.
Our researchers have singled out 4 equity REITs that are currently yielding over 10%. Let's take a look.

High Yield Equity REITs
Office Properties Income Trust (OPI) owns, operates, and leases properties to single tenants, especially those with excellent credit such as government entities. The annual dividend rate is 11.18%, payable quarterly, and the stock has recently been trading at 65% of book value. Quarterly revenue growth was 2% year-over-year. Earnings have dropped.
Presidio Property Trust (SQFT), which has a great stock ticker symbol, is diversified both geographically and by real estate type, with a portfolio that includes office, industrial, retail, and model home residential properties. The stock pays a dividend yield of 13.59% and the price to book value is 0.21. Earnings per share growth this year was 45.4%; however revenues have been down.
Global Net Lease (GNL) pays a 10.69% yield. Quarterly revenue growth was up 8.6% year-over-year. Quarterly earnings growth rose by an incredible 571.5% year-over-year. The company has a a diversified global portfolio of commercial properties in the United States and Europe.
Generation Income Properties (GIPR) has a diversified portfolio of office, industrial and retail high quality single tenant properties. The stock pays 10.39%. Quarterly revenues were up 33.3% and quarterly earnings increased by 71.9%.
---
More By This Author:
10 Low P/E Stocks With The Biggest Estimated Earnings Growth Over The Next Five Years
Stocks Selling For Less Than Cash Per Share
Worst Performing SPACs: Are They Dead or Will They Rebound?