Post Facebook — Where Are Publishers Turning
As the dust settles and Facebook's Algorithm changes are felt by marketers on all sides, it's time to talk about what's next. While we can reminisce about the days when likes were tripling by the hour and an abundance of user data was right at our fingertips, there's no use dwelling in the past — so what's in store for the future?
In PluggedIn BD's latest roundtable discussion, we asked a collection of top publishers and agencies how they've handled the changes and to share a bit on their approach to the future. While there are a lot of uncertainties, there was an overwhelming theme of optimism as we look at a new marketing landscape free from the rule of thumbs.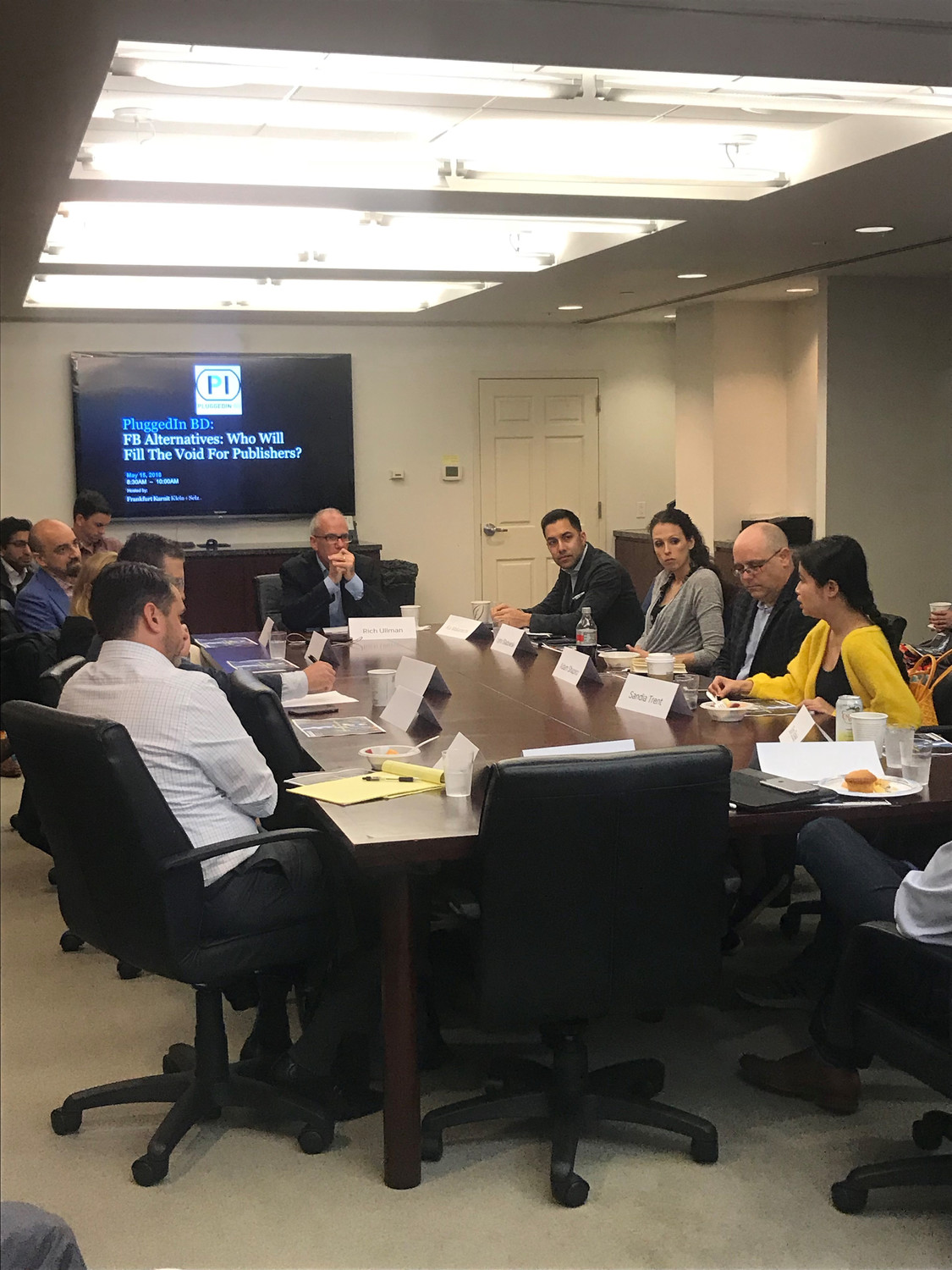 The Initial Impact
One the first questions posed to our participants was how they had been impacted by the changes so far. This elicited a wide range of responses. For some like Don Steele of Fusion Media Group, the changes have resulted in a double-digit decline in traffic. While dismaying for some, Sarah Gallagher and her team at Flipboard have enjoyed more business opportunities. As she said, "[The change] made people realize this wasn't a winner take all game and it shouldn't be." While we see Facebook's organic reach continue to suffer, the "pay to play" continues to live on — but is what we're paying for really worth it?
A Bit of Perspective
The question of value came into play quite often throughout our discussion, and as many noted, true value shouldn't be measured by the number of likes a piece of content gets. Through the various points of view, here's what we can deduce: value is established by creating original content, identifying and appreciating your most engaged audiences, diversifying content based on the channel it lives on, taking time to define the metrics that matter and realizing the importance of quality over quantity. For the first time in years, marketers have the opportunity to think about what content they are sharing and why it matters.