The Only Shipping Trade I Want To Make This Year - Zim Integrated Shipping
Me and the Market both hate shipping stocks. You can tell that by the crazy low multiple the sector gets. Why the hate? Because we regularly see news releases of management teams either buying options in their own deals or worse openly buying or selling ships from their own personal net worth back and forth to the public company. And after any good year they just spend that money on buying more ships (increasing supply).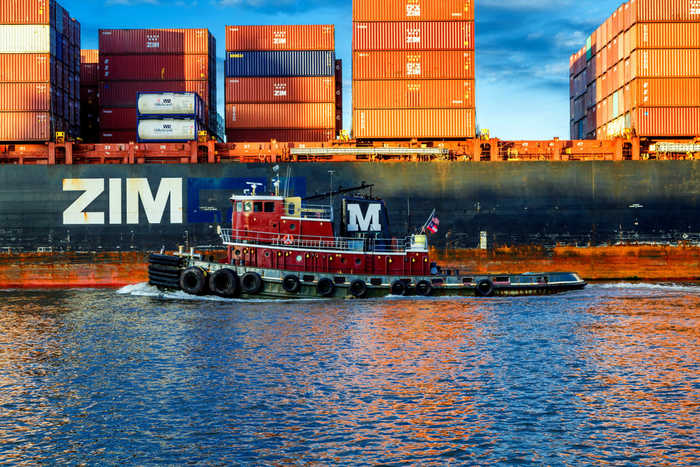 Obviously they are not ALL like that, but certainly enough that in the junior and mid tier management teams, I generally stay away; good markets and bad. BUT…shipping rates are now INSANE. And I expect them to stay quite strong through the rest of 2021.
Putting these two themes together … well, that may explain why my #1 trade in shipping stocks is in a company that owns no ships. And even then I'm doing a covered call, though you have to own the stock for that.
Even if you don't do calls/puts/options, I think you will find this a very interesting weekend read.
And here is a snapshot of where my 2021 portfolio sits today:
Quick Facts
Trading Symbols: (ZIM)
Share Price Today: $41
Shares Outstanding: 110 million
Market Capitalization: $4.9 billion
Net Debt: $915 million
Enterprise Value: $5.8 billion
Positives
– Very levered to containership market
– Containership market is currently on fire – 10+ year highs
– earned $5+ EPS in Q1
– Management dedicated to returning cash to shareholders
– Covered call strategy buffers downside and gives nice 20% return
Negatives
– Asset light model means they own no ships
– Focus is short-term spot deals rather than long-term charters
– Have been chartering-in ships at high rates over last few months
– When cycle turns ZIM will be hit hard
The Investment Thesis
I am taking a covered call position in ZIM International Shipping. There are two pieces here to understand: 1. the shipping angle and 2. the covered call angle.
Of the two, the covered call matters most.
First, what is a covered call? It means I am buying shares of ZIM and selling calls on my shares. The calls "cover" the upside – think of it as selling the upside in advance. Why? Because they will pay me for it! Handsomely.
Disclaimer: Like to learn more about relative strength methodology? Our most recent free training material can be found more