Torchlight Energy Inks Drilling And Development Agreement With University Lands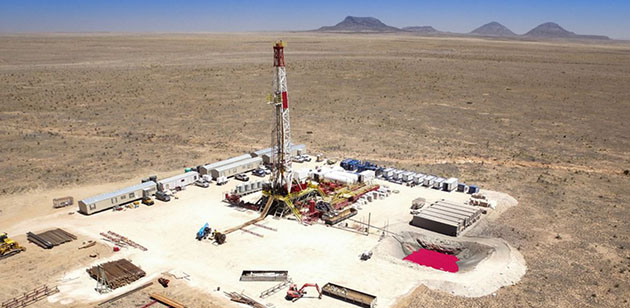 Torchlight Energy Resources Inc. (TRCH) announced that the company, along with operating partner Founders Oil and Gas, has signed a Drilling and Development Unit (DDU) agreement with University Lands for its Orogrande Basin project in Texas. University Lands manages the surface and mineral interests of 2.1 million acres of land across nineteen counties in West Texas for the benefit of the Permanent University Fund.
According to Torchlight, "The DDU agreement allows for all 192 existing leases covering the 133,000 net acres leased from University Lands to be combined into one lease for development purposes."
The company has stated that "the agreement represents one of the largest DDU Agreements ever granted by the University Lands organization in the State of Texas, according to University Lands personnel."
"The significance of this agreement to Torchlight is tremendous," stated John Brda, CEO of Torchlight Energy. "We have devoted significant time and effort to this DDU Agreement over the past year. Based on the sheer size of this play, its development by an independent under multiple leases would be nearly impossible. The DDU creation makes the Orogrande Basin Project manageable at reasonable cost and maximizes the attractiveness of the play to potential suitors in any future sale discussions."
Dallas Salazar, CEO of Atlas Consulting, wrote on April 3 that this was a "great day for Torchlight, with the announcement of its Drilling and Development Agreement with University Lands on its Orogrande Basin project. The agreement grants it the exclusive right through April 2028 to drill and develop the project. This exclusivity matters—that's why we have a patent office and filing system; effectively, Torchlight did both with the D&DA today. Being primarily a science project at this point, having exclusivity in the Orogrande project will matter if the data are productive. Torchlight positions its Orogrande project for easy M&A structuring with the exclusivity lockup, the duration of which is superb. Additionally, the de minimis drilling obligations [by contract—to hold the acreage] simplify M&A structuring. I look at Torchlight as two investment theses: [1] the Orogrande project for M&A and [2] the Hazel project for long-term value."
Disclosure:
1) Dallas Salazar: I own, or members of my immediate household or family or my ...
more