Stock Warrants To Trade On Occidental Petroleum (OXY)
Investors should be aware that on Monday, August 3rd, stock warrants will begin trading on Occidental Petroleum (OXY) under the symbol of OXY.WS on the NYSE.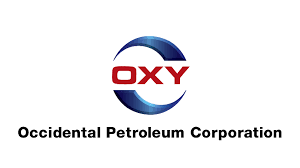 The warrants will have a 7-year life and will be exercisable at a price of $22.00.
This is one of the first long-term stock warrants to be issued on a major oil company and will give investors numerous investment opportunities, including:
1.Buying and holding the warrants as a long term investment
2.Trading the warrants for active investors
3.Hedging opportunities - buy the warrants and sell puts on the common shares
Based upon the closing share price of OXY on Friday, July 31st, $15.74, the Black Scholes valuation of the anticipated warrants from MyStockOptions.com is $6.68
While the above is not exact, we would anticipate the warrants to begin trading in a range of $6.00 to $7.25 with heavy volume, thus giving investors great liquidity to trade in and out as needed.
From a Press Release on June 26th, 2020:
"HOUSTON – June 26, 2020 – Occidental Petroleum Corporation (NYSE:OXY) today announced that its Board of Directors has declared a distribution to holders of its common stock of warrants to purchase additional shares of common stock.

Holders of Occidental common stock will receive 1/8th of a warrant for each share of common stock held as of the record date, and each warrant will entitle the holder to purchase one share of Occidental common stock for a purchase price of $22 per share. The distribution of the warrants will be made on August 3, 2020 to stockholders of record as of July 6, 2020. The warrants will have a term of seven years and Occidental expects to list the warrants on The New York Stock Exchange."

Vicki Hollub, President and Chief Executive Officer of Occidental, commented, "The Board recognizes the importance of its stockholders and is committed to maximizing value for all stockholders. This distribution of warrants will allow existing stockholders to acquire stock in the future at what we believe will be an attractive price, without diluting their interests in the Company."
Disclosure: I do not currently have a position in the common shares of OXY and do not anticipate buying the new stock warrant within the next week.
Disclaimer: Dudley Pierce Baker is not a ...
more