Melvin Capital Lost A Stunning $7 Billion In January, 53% Of Its Capital; Here's How Everyone Else Did
We already knew that last's weeks epic squeeze of the most shorted stocks was a disaster for Melvin Capital, which emerged as the first casualty of the reddit squeeze because, as we showed last Monday, it was heavily short precisely the stocks that exploded higher (mostly as pair trade offset to its retail longs such as Amazon and others) with its puts losing all value, even as the fund suffered further pain on its outright shorts.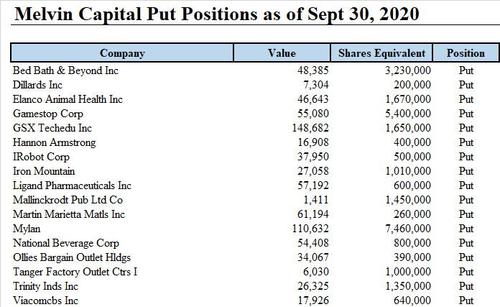 And while we didn't know just how much pain Melvin had suffered - especially after Ken Griffin's Citadel (which is Robinhood's top client and order flow purchaser) and Steve Cohen organized a $2.75 billion bailout financing, we do now, because as the WSJ reported this morning, Melvin Capital lost 53% in January, as Gabe Plotkin (a former SAC Portfolio Manager), lost over $5.3 billion in one month.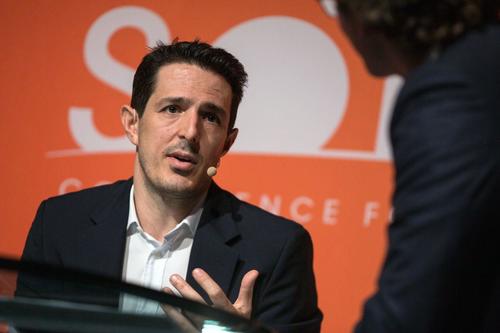 In dollar terms, it means that Melvin lost over a whopping $7 billion in just one week thanks to r/wallstreetbets. Here's the math:
It started the year with about $12.5 billion and now runs more than $8 billion. The current figure includes $2.75 billion in emergency funds Citadel LLC, its partners and Mr. Cohen's Point72 Asset Management injected into the hedge fund last Monday.
What is even more stunning is that it took just days for Citadel and Point72 to be underwater on their $2.75 billion rescue financing: "So far, Citadel, its partners and Point72 have lost money on the deal, though the precise scope of the loss was unclear Sunday."
This also means that as the squeeze of GME and other companies continues, it is leading to billions in losses for the two funds and may explain why Robinhood - whose biggest customer is Citadel (as the WSJ separately reports 29% of GameStop trading volume on Thursday was handled by Citadel, which means that Citadel is caught in an unprecedented conflict of interest) - was so quick to halt trading on Thursday and limit it to just one share on Friday.
Disclosure: Copyright ©2009-2021 ZeroHedge.com/ABC Media, LTD; All Rights Reserved. Zero Hedge is intended for Mature Audiences. Familiarize yourself with our legal and use policies every ...
more