4 Best Performing Fidelity Mutual Funds For The Rest Of 2021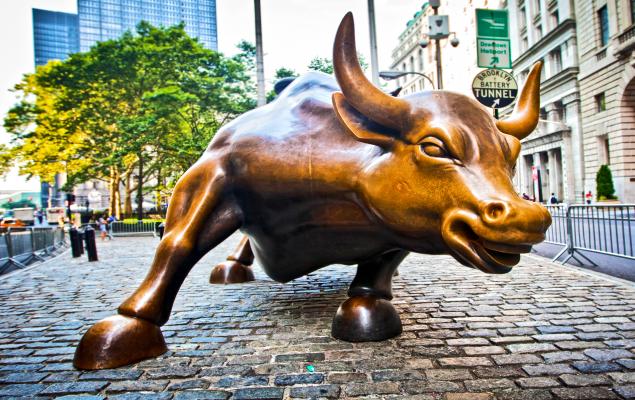 Image: Bigstock
Fidelity boasts huge mutual fund assets under management and a wide variety of funds, covering a huge spectrum of sectors. Fidelity Investments is one of the largest and oldest mutual fund companies in the world. It provides investment advice, discount brokerage services, retirement services, wealth management services, securities execution, and clearance and life insurance products to its clients.
At Fidelity Investments, a large group of investment professionals carries out extensive and in-depth research to offer potential investment avenues worldwide for investors. Fidelity had total assets of about $11.1 trillion under management (as of Jun 30, 2021). The company manages more than 504 mutual funds across a broad range of categories, including domestic as well as foreign funds, and equity and fixed-income funds.
Fidelity Advisor Series Growth Opportunities Fund (FAOFX Quick Quote FAOFX - Free Report) turned up as one of the best-performing mutual funds from the Fidelity family. The fund gained 35.4% over the past year. FAOFX, which invests a bulk of its assets in common stocks of companies with above-average growth potential, has added 18.4% in the year-to-date period.
Fidelity invests in a variety of sectors that are sensitive, cyclical, and defensive. From the sensitive sectors, most investments were made in the technology sector. Among the cyclical sectors, the fund family invested the maximum in the financial services sector, while among the defensive sectors it invested heavily in healthcare.
4 Best Funds to Buy Now
We have highlighted four Fidelity mutual funds carrying a Zacks Mutual Fund Rank #1 (Strong Buy) that are expected to perform brilliantly in the remaining months of this year. Moreover, these funds have encouraging one-year and year-to-date returns. Additionally, the minimum initial investment is within $5000.
We expect these funds to outperform their peers in the future. Remember, the goal of the Zacks Mutual Fund Rank is to guide investors to identify potential winners and losers. Unlike most of the fund-rating systems, the Zacks Mutual Fund Rank is not just focused on past performance, but also on the likely future success of the fund.
Disclaimer: Neither Zacks Investment Research, Inc. nor its Information Providers can guarantee the accuracy, completeness, timeliness, or correct sequencing of any of the Information on the Web ...
more