3 Must-Have Mutual Funds From The Hartford Portfolio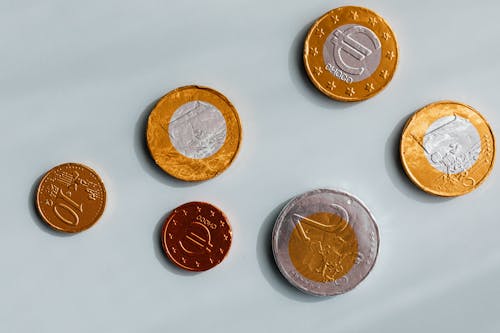 Image source: Pexels
The Hartford Financial Services Group, Inc. was founded in 1810 and is a renowned insurance company in the United States. The company believes that "human-centric investing can create solutions and advisor tools that not only strengthen bottom lines but [also] strengthen advisor-client relationships by helping investors better realize their true-life goals."
Hartford Funds — a segment of Hartford Financial Services — had total assets of $145.2 billion under management as of Mar 31, 2021 (excluding affiliated funds of funds). The company manages more than 50 mutual funds across a wide range of styles and asset classes.
Below we share with you three top-ranked Hartford mutual funds. Each has earned a Zacks Mutual Fund Rank #1 (Strong Buy) and is expected to outperform its peers in the future.
Hartford Municipal Opportunities Fund Class A (HHMAX - Free Report) aims to provide current income that is generally exempt from federal income taxes and long-term total return. The fund invests the majority of its assets in municipal securities, and up to 35% of its net assets may be invested in non-investment grade municipal securities. HHMAX has three-year annualized returns of 4.4%.
Timothy D. Haney has been the fund manager of HHMAX since 2012.
The Hartford Strategic Income Fund Class A (HSNAX - Free Report) aims for total return in the long run along with growth of current income. The fund invests in debt securities issued by the U.S. and non-U.S. companies, which are expected to offer high returns. HSNAX invests primarily in non-investment grade debt securities including junk bonds and highly rated securities. HSNAX has three-year annualized returns of 6.7%.
As of the end of March 2021, HSNAX held 1,608 issues, with 6.7% of its assets invested in the Federal National Mortgage Association 2%.
Hartford Dividend and Growth HLS Fund Class IA (HIADX - Free Report) primarily invests in equity securities of companies. The fund aims for a high level of current income, which is on par with capital appreciation. It invests the majority of its assets in dividend-paying equity securities of larger, well-established companies. HIADX has three-year annualized returns of 14%.
Disclaimer: Neither Zacks Investment Research, Inc. nor its Information Providers can guarantee the accuracy, completeness, timeliness, or correct sequencing of any of the Information on the Web ...
more