More Thoughts On A Stock Market Pullback
There's been significant damage in a lot of cyclical stocks since December. Steel, coal, shipping, and oil and gas are a few sectors I've noticed where stocks have been hit hard.
Both JPM and BAC, the two biggest banks, have had failed breakouts after bullish earnings reports: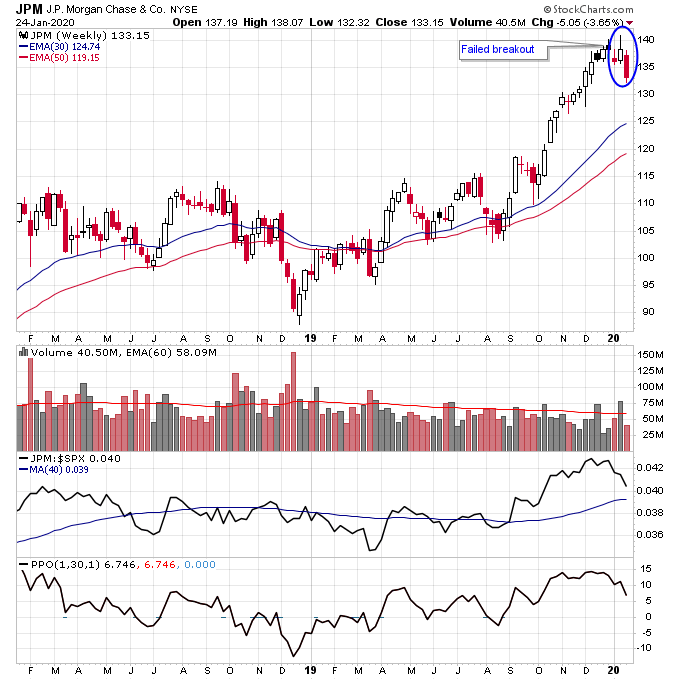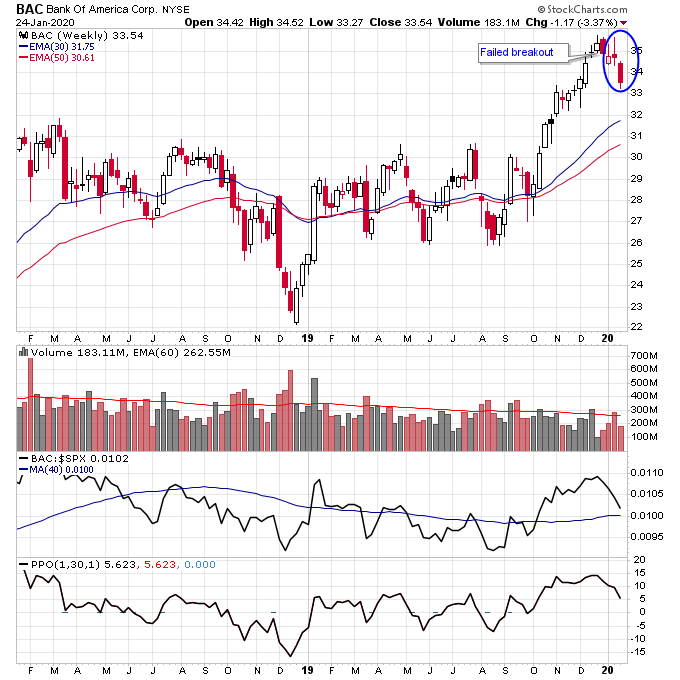 Biotech has a confirmed recent failed breakout and an ETF that tracks IPOs just setup up a potential failed breakout last week: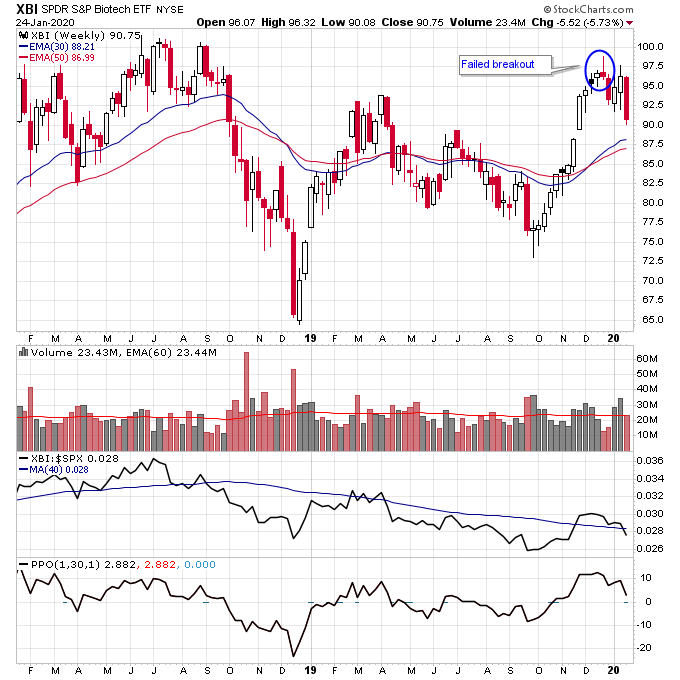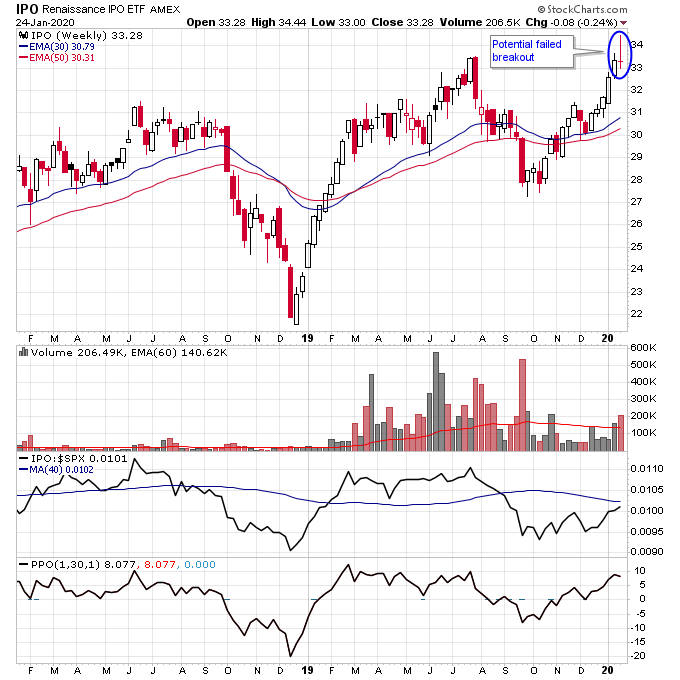 It's not all bearish though, there's still plenty of stocks acting bullishly given how strong the uptrend has been. NFLX had a bullish reversal after earnings: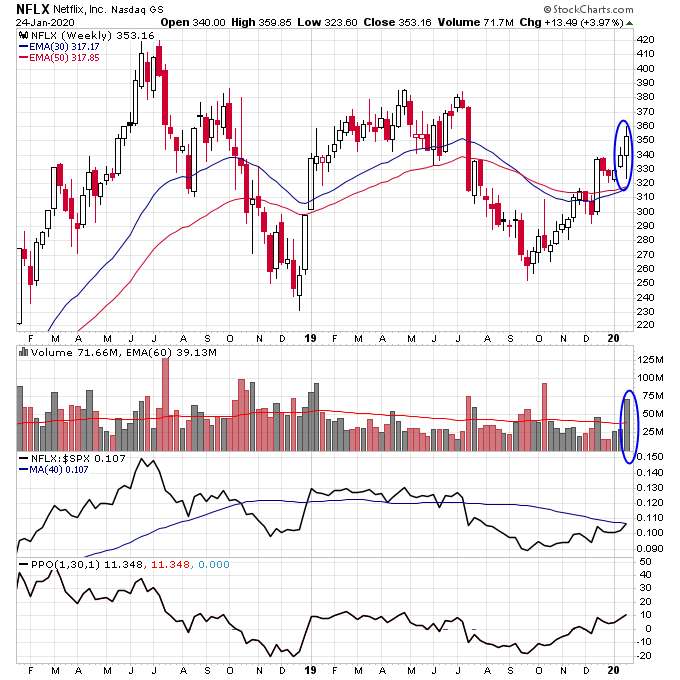 I think a reasonable pullback target for the S&P 500 is around 310 on SPY, that would be less than a 10% pullback and stocks would still be in an uptrend. The S&P 500 has strong support at 300, I'd expect that level to hold on a deeper pullback if that happens: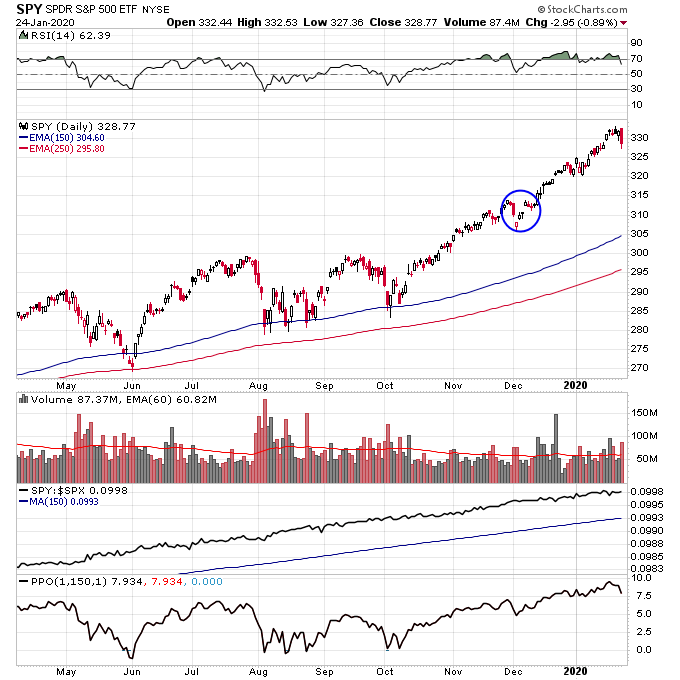 If financials were to reverse their failed breakouts that would be bullish for the market, I'd look for that as a signal to negate the market pullback potential
I put out a video yesterday on my Youtube channel going over thoughts on a market pullback along with a bullish setup in gold and silver:
Disclaimer: The views and opinions expressed are for educational and informational purposes only, and should not be considered as investment advice. The author of this website is not a licensed ...
more