Explosive Move In Bitcoin Could Be Close At Hand
After almost three months of choppy price action Bitcoin is closer to breaking out to the upside than the downside.
Price contraction is followed by expansion
So far, February is an inside month and March is a potential inside month. An inside month is where the high-to-low price range of each month is contained within the range of the prior month of January. If March closes inside the price range of February, we'll have a double inside month setup, preparing the way for possibly an even more explosive move.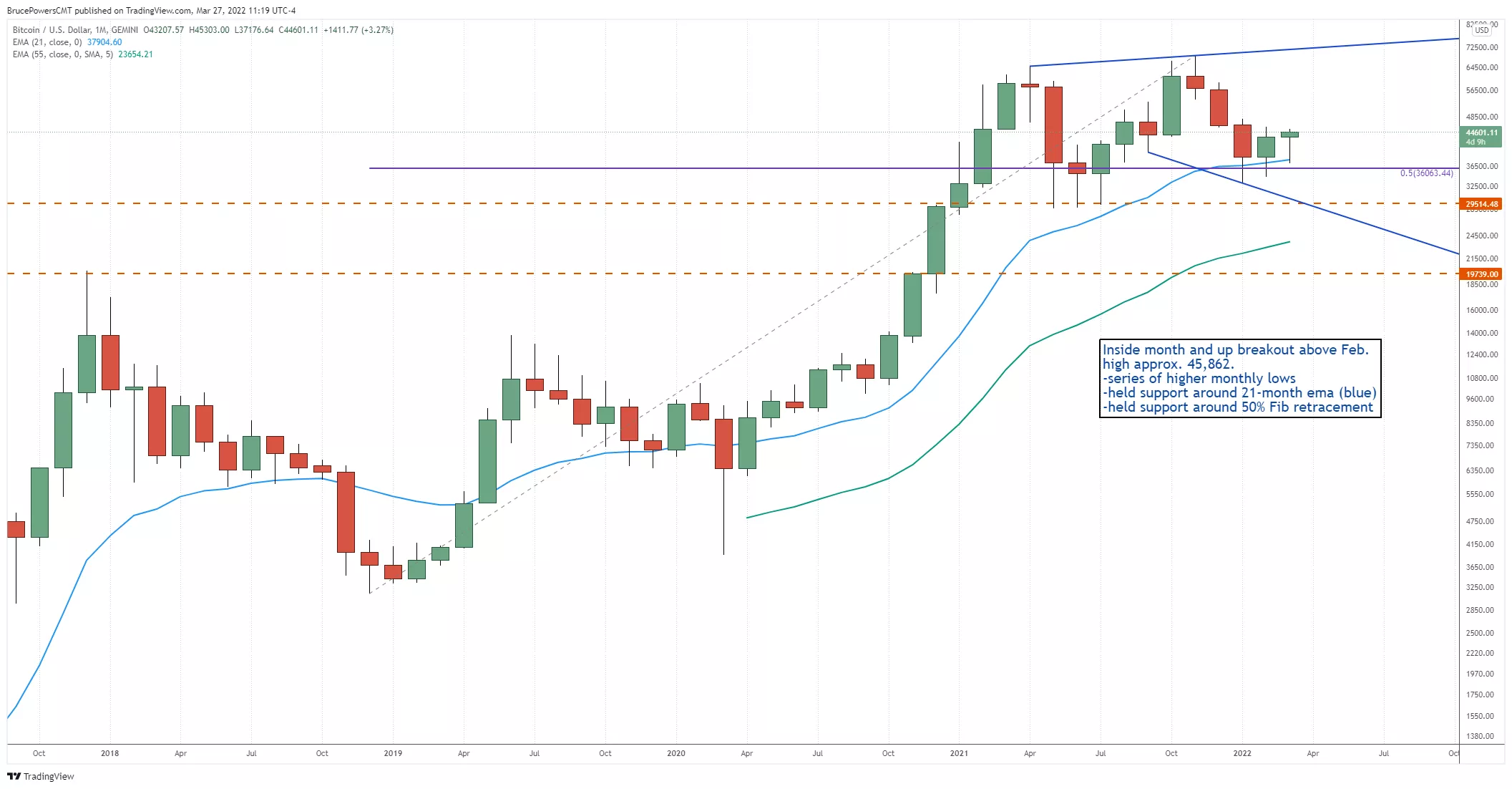 Watch for decisive breakout
A decisive break out of the inside month can be used as a trigger for entry as it is indicating that a continuation of the larger uptrend is likely. February's high was approximately $45,862 (specific price may vary slightly depending on data source). A daily close above February's high will confirm a breakout.
Subsequently, Bitcoin has a shot at an eventual new high and certainly a test of prior highs.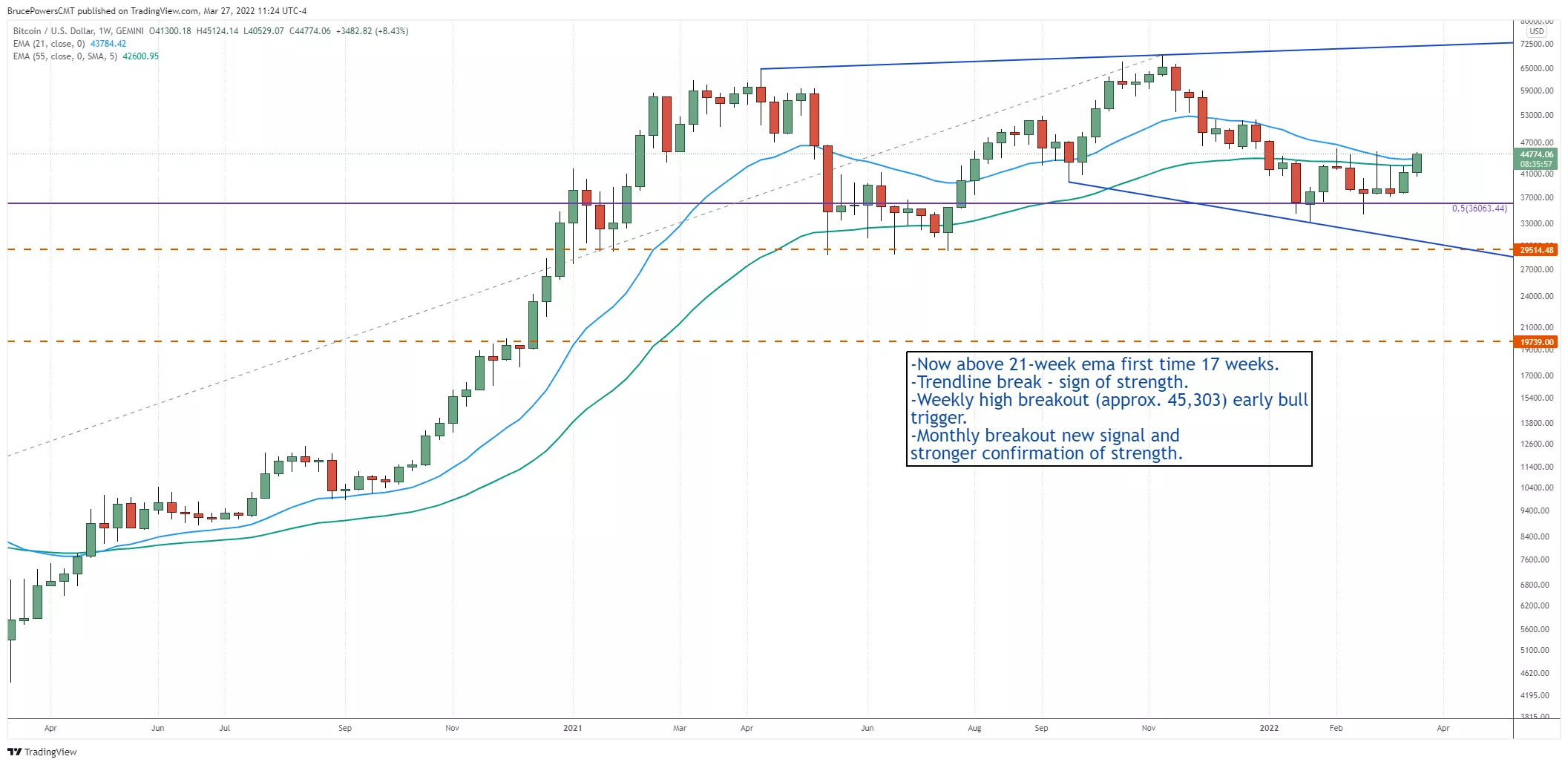 Supporting evidence:
Past three months held support around the 21-month exponential moving average (ema).
Each month closed above the lower quarter of the range, assuming March does same.
Bitcoin is in a clear long-term uptrend.
Most recent swing low of January bottom is above the prior swing lows.
Retracement off the April '21 swing high found support quite a bit above the prior high around $19,999 from Dec. '17. It would be perfectly normal for price to have tested that price area yet buying was strong enough to hold it at a higher price ($28,700).
Currently, on the weekly chart, both the 21 and 55-week ema's have converged, reflecting price compression.
Recent lows found support around the 50% retracement of the fully rally from the Dec. '18 low.
Disclosure: Above analysis is for educational purposes only. Proceed at your own risk. All information given here is largely based on technical analysis and the analysis is very dynamic in nature and ...
more