Are Women Better Stock Investors?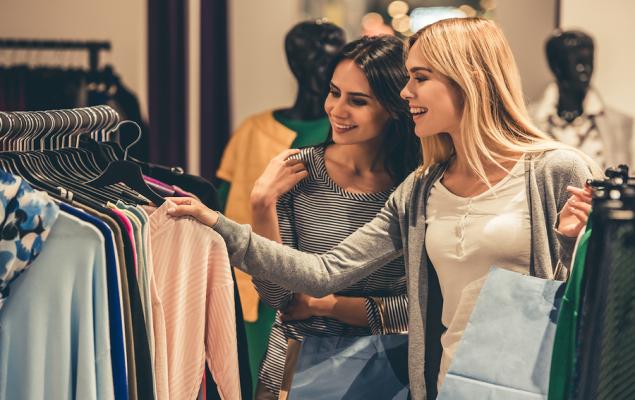 (0:45) - Women In Investing
(6:10) - Popular Investing Strategies: Social media and Long Term Tactics
(20:30) - Concerns and Issues For Women and Investing
(29:45) - Episode Roundup: ULTA, LULU, WW, FB, MSFT
Welcome to Episode #198 of the Market Edge Podcast.
Every week, I am joined by guests to discuss the hottest investing topics in stocks, bonds and ETFs and how it impacts your life.
This week, I am joined by Zacks Account Manager Maddy Low, to discuss women and investing.
Maddy has been an investor for several years. She appeared on the podcast before, discussing Millennials and how technology is helping them invest.
I have been investing for three decades.
Several studies have shown that women, when they actually do have a stock portfolio, outperform men.
One of the reasons is that women tend to buy and hold, and don't panic when stocks sell off. They stay in their positions and ride out the volatility. Market timing, it turns out, isn't very successful for most investors.
But a key is getting into investing to begin with. You have to open a portfolio in order to have one.
Buy What You Know
For any investor, men or women, if you're nervous about picking the "right" companies to invest in, one method to use that takes some of the pressure off is to buy companies that you know something about.
1. Ulta (ULTA - Free Report) is one of the top beauty and make-up retailers in America. It's easy to invest in companies that you support. While the shares have recently sold-off, the five-year return is 96% compared to just 49% for the S&P 500.
2. Lululemon (LULU - Free Report) is known for its yoga pants. Plenty of women, and men, love their clothing and accessories. Lulu shares are up 390% over the last 5 years.
3. Facebook (FB - Free Report) owns Instagram, a platform that is dominated by women influencers. Facebook is up 143% over the last 5 years.
4. Pinterest (PINS - Free Report) is a social media platform also dominated by women users. It went IPO this year. Shares are up 6% versus a 3% return on the S&P 500 during the same period.
5. Microsoft (MSFT - Free Report) owns both LinkedIn and has a large gaming platform thanks to the Xbox. If you're a gamer, why not own the company behind it?
There are a lot of ways to find companies that you feel comfortable investing in. Not everyone has to buy the same 50 "top" companies. Winners can be found in lots of industries.
What else do you need to know about women and investing?
Tune into this week's podcast to find out.
Disclosure: I own shares of
MSFT, FB, ULTA and LULU
in my personal portfolio.
Disclaimer: Tracey Ryniec is the Value Stock Strategist for Zacks.com. She is also the Editor ...
more