3 Things That Will Survive The Cryptocurrency Bust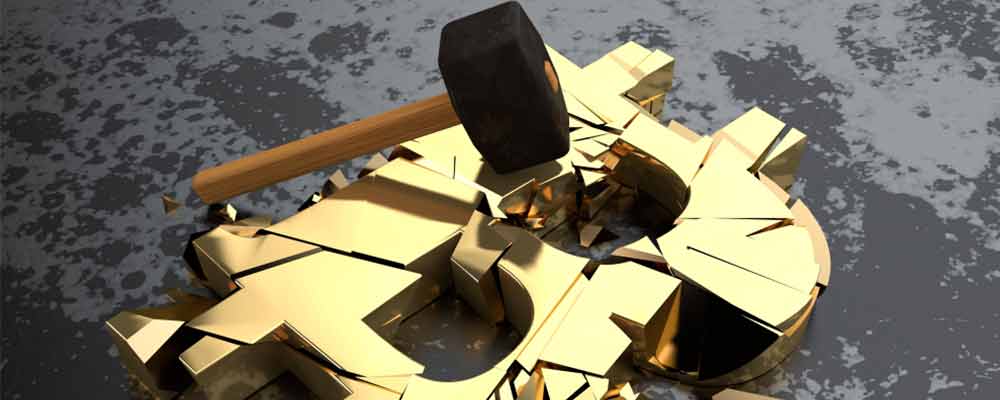 Amazon.com Inc. (Nasdaq: AMZN) is going to $10. That's what I told everyone in 2000.
In August 2001, Amazon stock went under $10.
Now, I'd been negative on Amazon on its ride up to its peak of $113 in 1999. That's because I believed Amazon and other stocks that were purely internet-focused (they went by the term dot-com stocks) were in a bubble.
For sure, that was true. Most of those companies are now long gone.
One article that I looked up to write this article estimated that the losses from these companies were $1.7 trillion. However, while my prediction came true, in truth, I missed a more important thing…
Keeping an Open Mind
What I missed is that the crazy valuations for stocks like Amazon and others were because the technology underpinning these companies was revolutionary, transformational and historic.
Yes, Amazon was absolutely overvalued for that period of time. However, Amazon stock has rocketed higher by 21,568% since hitting its low of $5.97 in 2001. In fact, you'd be up by 1,044% if you bought Amazon at its highest bubble valuation level.
My point in all this is that insane, incomprehensible things in the financial markets often have greater meaning.
To be a great investor, you have to keep an open mind to things like the 1999/2000 dot-com craze or today's bitcoin/cryptocurrency mania.
When you do this, you'll be ready to pounce on an opportunity to make huge amounts of money, like those who bought Amazon after it crashed in 2001. Or other companies that built their business on internet technology, like Google (GOOGL) and Netflix (NFLX).
Cryptocurrency Technology
Right now, I'm negative on bitcoin and cryptocurrencies. However, it's very clear that the technology that underpins bitcoin (BITCOMP) — blockchain — is fantastic.
Blockchain has wide applicability to almost every business. For example, the use of blockchain will wipe out the ancient title search process everyone has to go through when you buy a house. Another example: Blockchain has incredible use in the borrowing and lending of money, where trust and transparency are reasons why people charge high interest rates and layer on fees.