3 Cinches – Nikola, QuantumScape, And The SPAC ETF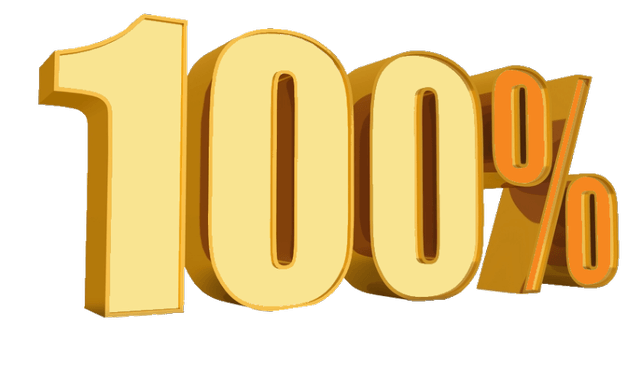 Probabilities
I am not sure of much of anything. I quantify all of my investments with their upsides, downsides and probabilities. All of my decisions fit in the legal standards of preponderance of evidence, clear and convincing, or beyond a reasonable doubt. But there are almost always some doubts. I do not blindly trust my own information or judgment. Instead,
My working assumption is that the average potential counterparty is at least as well informed, at least as smart, and at least as hard working as I am. So that eliminates any opportunity for me to invest based on the theory that I am informed, smart, or diligent. Also, there are trading commissions and taxes. So net of fees and after tax, I assume that the natural state of an investment is to turn a dollar into slightly less than a dollar.

Then, there is the matter of cheating. If only one in a hundred investors are effectively cheating (and assuming that they win every time that they cheat), getting cheated massively impacts the value of an investment dollar. While the average potential counterparty might not be too smart, hard-working, or well informed with either legal or illegal information, the likelihood is much higher when it comes to a counterparty that enthusiastically seeks you out for a transaction.

Without an edge, this is a loser's game - it is "fair" or circular, allowing a participant to churn through a dollar to get a dollar of expected value before paying trading commissions. For me, costs also include fund auditors, fund tax advisors, onshore administrators, lawyers, personal accountants, office support, and office supplies including about five hundred pages of paper per day that I go through just to keep up with SEC filings that I read.
Over the past year, my probability-weighted ideas have mostly worked out, some didn't, and a few are still up in the air. There have been only three examples of ideas with 100% certainty. Here they are.
Sell Nikola.
The first was that if you owned Nikola (NKLA) equity that you should sell it.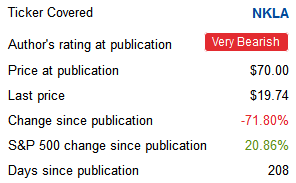 I wrote that,
Here is where I normally say things like, "think for yourself, do your own work and buyer beware." But in this case, don't think for yourself, skip the work, and throw care to the wind.
Sober, clean, sane people with incentives and inside information had recently valued this at $10 in an arm's length transaction. The public markets rejected that with a thesis that the real value was 7x that amount. In absolute terms, this is bold. But in relative terms, it is impossible. Their warrants could get the same equity for under $40. Everyone who owned the stock should sell; anyone who wanted to hang onto any exposure could keep the cheaper warrants. StW's price alert was set at $20 (since triggered) then reduced to $15 (since triggered as well).
Members of Sifting the World get exclusive ideas and guidance to navigate any climate. Get started ...
more