Week In Review: Sequoia China Raises $9 Billion For Healthcare And Technology Investments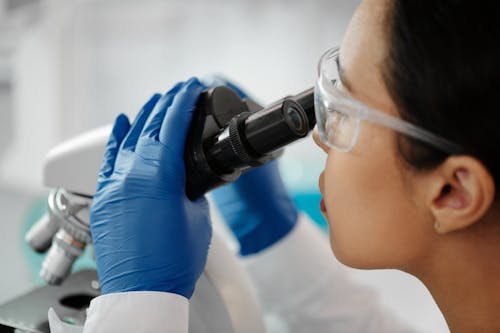 Image Source: Unsplash

Deals and Financings
New investments in China life science may have declined over the last year, but large investment companies continue to raise large sums to invest, apparently convinced the current slowdown won't last for long (see story).
According to unofficial sources, Sequoia China has raised about $9 billion to make investments in China's healthcare and tech companies, above its $8 billion target. Investors would have raised the total by 50%, but Sequoia allowed only a $1 billion increase over their goals. So far, Sequoia has declined to comment on the news, which was unofficially leaked to The Information.
ClinChoice, a US-China-EU clinical CMO, closed a $150 million Series E round financing from China investors (see story). Formerly known as Fountain Medical Development, the company began life in Tianjin, China and added facilities in the US.
ClinChoice CEO Ling Zhen told Endpoint News the company will use the new capital to expand in Europe and Southeast Asia, possibly via M&A, while adding remote monitoring and data analytic services. The round was led by Legend Capital and co-invested by Taikang Life Insurance, Sherpa Healthcare Partners, and existing shareholders Lilly Asia Ventures and Apricot Capital.
Guangzhou Zhiyi Biotech raised $15 million in its B++ funding round to support its pipeline of live biotherapeutic products (LBPs), bringing the total of B, B+, and B++ rounds to $45 million (see story).
The company's lead candidate is SK08, the first LBP developed from Bacteroides Fragilis, a unique bacterial strain. Zhiyi expects to complete a Phase II clinical trial of SK08, a live bacteria powder, in IBS-D later this year, and it has started a Phase Ib/II trial of SK08 combined with an anti-PD-1 inhibitor for advanced solid tumors.
Precision Autoimmune Therapeutics, a Beijing newco focused on autoimmune and inflammatory conditions, completed a $21 million Angel round (see story). Founded in January, the company's lead program is an anti-CD38 monoclonal antibody.
In May, PAT acquired global rights (ex-US) to the candidate for autoimmune conditions from CASI (CASI), a Maryland-Beijing company, while CASI retains rights for hematological and oncology indications. CASI contributed $3 million to the funding for a 15% stake in PAT, while PAT will pay $10 million in upfront payments for the in-licensing.
Beijing BeiGene (BGNE) formed a global strategic collaboration with Shenzhen's InnoRNA to develop mRNA therapeutics (see story). InnoRNA uses its LNP (liquid nanoparticle) delivery technology and mRNA drug discovery program to discover novel mRNA candidates. InnoRNA will receive an upfront cash payment and will be eligible to receive milestones and royalties on sales.
BeiGene will hold exclusive global development and commercialization rights for the collaboration's mRNA-LNP therapies. InnoRNA will receive an additional upfront cash payment and milestones for granting BeiGene a non-exclusive license to its proprietary LNP Technology platform.
Beijing's Brii Biosciences (2137.HK) exercised an option to acquire China rights to a neutralizing monoclonal antibody for HBV from Vir Biotechnology (see story). Brii is currently testing a combination of two Vir assets with the goal of offering a functional cure for HBV. It now owns China rights to both candidates.
In a US Phase II trial, Vir showed that the combination of the two molecules offers a better response than either one alone. In 2018, Brii was formed with $260 million in initial capital and options on four Vir infectious disease therapies.

Trials and Approvals
Arctic Vision, a Shanghai ophthalmology company, enrolled the first patient in a China Phase III trial of a presbyopia (farsighted) therapy caused by loss of elasticity of the lens of the eye (see story).
ARVN003 is a formulation of a well-known drug, pilocarpine, administered by the Optejet® microdosing dispenser. It is designed to provide short-term improvement in patients' vision. In 2020, Arctic Vision in-licensed two Optejet-based drugs from Eyenovia of New York City, ARN003 for farsightedness and ARVN002 for pediatric progressive nearsightedness.
SunHo BioPharmaceutical of Nanjing started Phase I/II trials of two novel immunocytokines in patients with locally advanced or metastatic malignant tumors (see story). Immunocytokines are antibody-cytokine fusion proteins with potential to localize on tumor lesions and activate anticancer immunity at the site of disease.
The two candidates being tested are IAP0971, a PD1-IL15 immunocytokine, and IAE0972, an EGFR-IL10 immunocytokine. SunHo is developing a portfolio of 14 novel immunocytokines and bifunctional antibody fusion proteins for cancer immunotherapy and autoimmune diseases.
---
More By This Author:
Week In Review: Henlius Signs $196 Million Deal For Two Oncology Bifunctional Sialidase Candidates
Week In Review: InvoX, A Sino Biopharma Company, To Pay $161 Million To Acquire F-Star
Week In Review: Joincare Plans $300-$400 Million IPO On Swiss Exchange