Week In Review: HighlightLL Pharma Out-Licenses Parkinson's Treatment To Biohaven For $970 Million
TM Editors' note: This article discusses a penny stock and/or microcap. Such stocks are easily manipulated; do your own careful due diligence.
---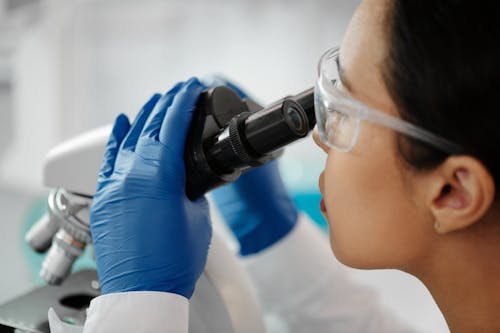 Image Source: Unsplash

Deals and Financings
Hangzhou HighlightLL Pharma out-licensed rights to its novel oral, brain-penetrating, dual inhibitor to New Haven's Biohaven (BHVN) in a deal worth up to $970 million (see story). The candidate is a small molecule dual TYK2/JAK1 inhibitor that is intended to treat autoimmune/inflammatory and CNS diseases.
Biohaven will have global rights (ex-China) to BHV-8000 for $10 million upfront and $10 million in Biohaven equity, plus milestones of up to $950 million and tiered royalties. Neuro dysregulation of the immune system is implicated in chronic diseases including Parkinson's -- Biohaven's initial target -- MS, Alzheimer's, ALS, and autoimmune encephalitis.
Joincare Pharma in-licensed Greater China rights to develop and commercialize a pan-influenza antiviral developed by Taipai's TaiGen Biotech (see story). TG-1000 is a novel antiviral that interrupts viral replication and transmission via a cap-snatching mechanism, which is expected to offer broad-spectrum activity against influenza-A, influenza-B, avian flu H7N9, and Tamiflu-resistant viruses.
Joincare will be responsible for development, registration, and commercialization of TG-1000, including all costs of clinical trials. It will make an upfront payment of $3 million, plus milestones and an 11% royalty on sales.
F-Star, a Cambridge, UK biopharma, out-licensed global rights for a novel next-gen immuno-oncology bispecific antibody to Japan's Takeda (TAK) (see story). F-Star uses its Fcab and mAb2 platforms to discover bispecific candidates. The two companies announced a similar deal for another candidate in 2022.
Two weeks ago, Sino Biopharma (SBMFF) closed its $161 million acquisition of F-Star after the deal was held up by US legislators for nine months. F-Star became part of Sino Biopharma's London subsidiary invoX, which conducts Sino Biopharma's ex-China R&D and business development.
Everest Medicines, a Shanghai biopharma, signed an MOU with the Guangdong Academy of Medical Sciences to partner renal disease research and translational studies (see story). Everest develops innovative medicines and vaccines with an interest in kidney disease.
Professor Xueqing Yu, a renowned nephrologist and President of the Academy, will lead the research. Everest's novel renal drugs include Nefecon, a first-in-disease therapy for primary immunoglobulin A nephropathy (IgAN) (currently under NDA review in China), and a BTK inhibitor in clinical trials for glomerular diseases.

Government and Regulatory
China's two stock exchanges, Shanghai and Shenzhen, have liberalized the rules, thus allowing Hong Kong listed companies to add a China listing (see story). The Shanghai and Shenzhen--Hong Kong Stock Connect program, launched in 2014 and 2016, links mainland China's stock exchanges with their Hong Kong counterpart.
Under the new rules, there are 17 biopharmas listed in Hong Kong, none of them profitable, now eligible for a listing on the Shanghai STAR Board or the ChiNext Exchange in Shenzhen, according to a Pharma DJ article.

Trials and Approvals
Boan Biotech reported that China's regulators accepted its Biologics License Application (BLA) for a biosimilar to Xgeva, which modulates calcium release from bones (see story). The drug's active ingredient, denosumab, binds to RANKL, an essential protein for bone health.
Boan's BA1102 is aimed at solid tumors and multiple myeloma with bone metastases. If approved, the candidate will be used to reduce the risk of skeletal-related events (pathologic fractures, spinal cord compression, bone radiotherapy, or bone surgery) in cancers complicated by bone metastases. Boan Biotech is a subsidiary of Luye Pharma Group.
Shanghai Inmagene Biopharma reported positive topline 12-week data from a US Phase IIb/III trial of its lead drug in patients with moderate-to-severe Hidradenitis Suppurativa (see story). Izokibep is a small therapeutic protein inhibitor of interleukin-17A (IL-17A) designed to overcome the limitations of monoclonal antibodies.
In 2020, Inmagene, a company dedicated to developing therapies for immune-related diseases, acquired greater China rights to the candidate from Sweden's Affibody AB. HS is a chronic inflammatory skin disease that causes scarring, abscesses, malodor, and pain, usually in areas close to sweat glands.
Taicang Connect Biopharma (CNTB) said its IL-4Rα antibody met endpoints in early data from an ongoing pivotal China trial for moderate-to-severe atopic dermatitis (AD) (see story). The company reported that CBP-201, a next-gen IL-4Rα antibody, showed rapid relief from symptoms, as early as week one in some cases, without hitting an efficacy plateau at Week 16.
Connect develops T cell therapies for inflammatory diseases. CBP-201, the company's lead candidate, has shown efficacy for treating AD in four body regions: head and neck, trunk, upper limbs, and lower limbs.
Suzhou Transcenta Holding started a US Phase I trial of TST00, its first-in-class, high affinity, humanized monoclonal antibody targeting Gremlin1 in patients with solid tumors (see story). Gremlin1, a member of the TGF-β superfamily, is a highly conserved secreted protein that is thought to play important roles in several solid tumor cancers.
Transcenta says TST003 has shown promising single agent and combination activity in xenograft tumor models from difficult-to-treat solid tumors resistant to checkpoint inhibitors, including castration-resistant prostate cancer and microsatellite stable colorectal cancer. Transcenta started a similar China trial earlier this year.
280Bio, a precision oncology company, will present preclinical data on TEB-17231, its lead KRAS Inhibitor candidate, at April's AACR annual meeting (see story). In the tests, the molecule blocked tumor growth and overcame KRASG12C inhibitor mediated resistance.
280Bio's portfolio consists of novel oral oncology drug candidates directed at frequently mutated genetic changes in signaling pathways, and the genetic instability features of many cancers. Headquartered in the San Francisco Bay Area, 280Bio is a subsidiary of Shanghai Yingli Pharma.
---
More By This Author:
Week In Review: Livzon In-Licenses GERD Therapy In $127 Million Agreement
Week In Review: Sino Biopharma Acquires F-Star For $161 Million After US Approval
Week In Review: Abbisko Out-Licenses Rights To Precision NSCLC Medicine For $188 Million