Week In Review: CMBG Out-Licenses Two CAR-T Candidates To Janssen For $245 Million Upfront
TM Editors' note: This article discusses a penny stock and/or microcap. Such stocks are easily manipulated; do your own careful due diligence.
---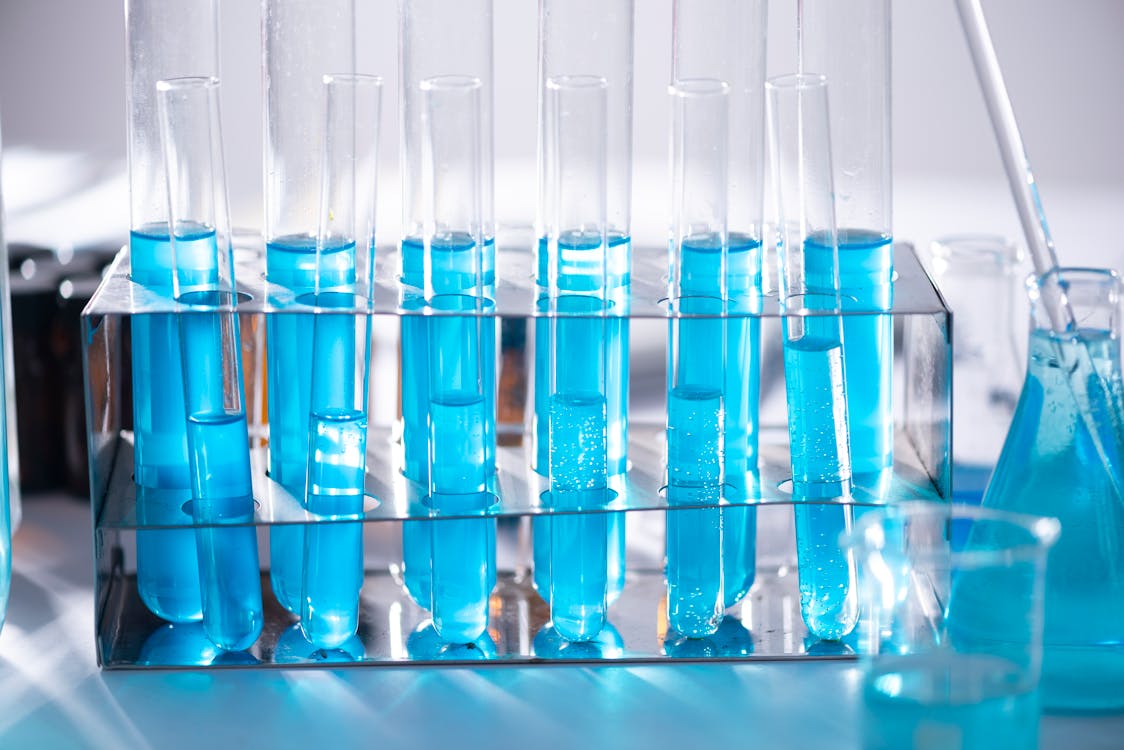 Image Source: Unsplash

Deals and Financings
Cellular Biomedicine Group (CMBG), a Maryland cell therapy company with a China arm, out-licensed global rights (ex-China) to its two lead CAR-T candidates to Janssen Biotech for $245 million upfront, plus milestones (see story). Janssen has the right to negotiate for China rights before CBMG files a BLA in China for the candidates.
The agreement includes C-CAR039, an anti-CD19 & CD20 bi-specific CAR-T therapy, and C-CAR066, an anti-CD20 CAR-T. Both candidates have started trials for Non-Hodgkin Lymphoma. In 2020, CMBG's management took the company private in a $385 million privatization.
Sichuan Kelun-Biotech could reap up to $208.5 million in its upcoming Hong Kong IPO if it prices at the top of the range, which could also drop to $175.5 million if its prices in the middle (see story).
Founded in 2016, Kelun is a prominent developer of ADC drugs that is best known for signing three deals in 2022 to out-license 10 ADC candidates to Merck (MRK) for deals that brought in $257 million upfront – more than the IPO – and could be worth up to $12.7 billion if everything goes perfectly. Kelun considers itself a leader in ADC candidates, though it also develops other biologics and small molecules drugs.
Shanghai Laekna Therapeutics completed an IPO on the Hong Kong Exchange that raised $100 million for its portfolio of biologic therapies. The shares traded 20% higher in its first trading day (see story).
Founded in 2016, the company has a portfolio consisting of two core products, both in-licensed from Novartis (NVS), plus 14 other pre-clinical candidates aimed at cancer and liver fibrosis. It has started six clinical trials for its two lead projects, including three multi-regional studies, one of which is a pivotal trial. The company will use the funds to advance its portfolio and build a manufacturing facility.
Lion TCR, a Singapore-Guangzhou T-cell immunotherapy company, closed a $40 million Series B2 financing round.to support a global Phase Ib/II trial of its hepatitis B virus (HBV)-specific T cell receptor therapy (see story).
Lion TCR has engineered hepatitis B virus (HBV)-specific T cells that recognize and kill HBV-expressing tumor cells using mRNA to encode HBV specific T cell receptors in a patient's T cells. HBV causes about 50% of hepatocellular carcinoma (HCC) globally and 80% in China. The company will also build a GMP facility in Guangzhou.
Beijing Brii Bio (BRIBF) will earn $24 million from the sale of Qpex, a San Diego anti-infectives company that is being acquired by Japan's Shionogi Pharma (SGIOY) for $100 million (see story). As part of the deal, Brii agreed to make major changes to its in-licensing of three Qpex assets.
The company will own global rights to BRII-693, a Qpex-discovered novel gram-negative anti-infective. Previously, it had Greater China rights. In return, Brii will transfer China rights to Shionogi for two other Qpex anti-infectives. Brii, an Opex shareholder, will receive the $24 million when the takeover deal is closed.
Changchun BCHT Biotechnology, a vaccine company, announced a long-term plan to acquire Transcend Biomedical Suzhou, a mRNA vaccine developer (see story). Initially, BCHT will pay $21 million for a 20% stake in Transcend. The two companies have signed a stepped agreement allowing BCHT to acquire additional Transcend share based on Transcend's achieving specific development milestones.
The companies expect BCHT will complete the takeover in the next three to four years. Transcend is a full-process mRNA startup developing a pipeline of vaccines with expertise in product design, synthesis, pilot production, and quality control.

Trials and Approvals
Suzhou CStone Pharma reported Gavreto (pralsetinib), a selective rearranged during transfection (RET) inhibitor, was approved as a first-line therapy for China patients with locally advanced or metastatic RET fusion-positive non-small cell lung cancer (NSCLC) (see story).
Two years ago, Gavreto was approved as a second-line therapy for the indication following platinum chemotherapy, the first RET inhibitor green-lighted in China. The latest milestone was CStone's eleventh NDA approval in China. In 2018, CStone acquired China rights to the RET inhibitor and two other candidates in a $386 million deal with Blueprint Medicines (BPMC) of Cambridge, Mass.
AusperBio, a Hangzhou-Boston biotech, has been approved to start China trials of its lead drug, AHB-137, an unconjugated antisense oligonucleotide that aims to provide a functional cure for chronic hepatitis B (see story).
The company believes AHB-137 has the potential to be a backbone for a functional CHB cure, implying additional drugs will be needed. As a long-term strategy, AusperBio plans to combine its oligonucleotide therapies with other medications including therapeutic antibodies and mRNA vaccines to address a range of unmet medical needs.
Insilico Medicine, a generative artificial intelligence-driven biotech, dosed the first patients in a Phase II trial of INS018_055, the world's first anti-fibrotic inhibitor discovered and designed using generative AI (see story). With potential to be a first-in-class drug, INS018_055 is aimed at treating Idiopathic Pulmonary Fibrosis, a chronic lung disease.
The candidate is a small molecule inhibitor with a novel target discovered by Insilico's target identification engine, PandaOmics, and a novel molecular structure designed by its generative chemistry engine, Chemistry42. Insilico has operations in Hong Kong and New York.
Suzhou Innovent Biologics (IVBXF) formed a clinical collaboration with RemeGen (REGMF) that will test its PD-1 inhibitor with one of two RemeGen ADC assets for advanced solid tumors (see story). Innovent will contribute TYVYT (sintilimab injection), which has been approved in China for seven oncology indications.
RemeGen will add either RC88, a novel mesothelin(MSLN)-targeting antibody-drug conjugate, or RC108, a novel c-Met-targeting ADC. RemeGen will be responsible for conducting Phase I/IIa clinical studies to assess the anti-tumor activity and safety of the combination.
---
More By This Author:
Week In Review: AstraZeneca Considers Spinning Off China Ops Into Separate Company
Week In Review: Cullgen Signs $1.9 Billion Protein Degrader Deal With Astellas
Week In Review: Shanghai HighTide Therapeutics Files For Hong Kong IPO