USD/RUB: Ruble On Edge After Russia Aborted Rebellion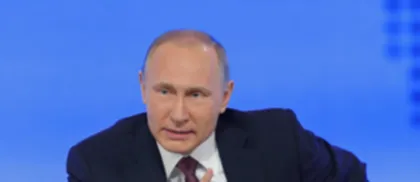 The USD/RUB will be in the spotlight when the markets opens on Monday as investors reflect on the happenings in Russia. The pair ended last week at 83.64, which was near its highest level since April last year. Ruble has been one of the worst-performing emerging market currencies, having slumped by over 63% from the highest point in 2022.
Russia political crisis
There are two important news items moving the USD/RUB forex pair. First, crude oil price has been in a strong downward trend in the past few months. Brent, the international benchmark, dropped to $74 while West Texas Intermediate has moved below $70. Russian urals are trading below $60. On a positive side, natural gas price has jumped by 13% in the past 30 days.
Russia makes most of its foreign exchange selling crude oil and other energy products. Therefore, the Russian ruble tends to plunge when energy and other commodities retreats.
The most important catalyst is the political situation in Russia during the weekend. This crisis happened after Wagner Group took over a military base in southern Russia and threatened to move to Moscow. It ended after Belarus negotiated a deal to prevent the crisis.
It is unclear how the Russian ruble will react to the events. Analysts caution that the crisis could leave Russia vulnerable since Wagner has been one of the top performers in the Ukrainian war. As such, its exit could lead to more challenges for the Russian military. My view is that the Russian ruble will remain under pressure for a while.
There will be other important Russian news this week. The statistics agency will publish the latest retail sales and unemployment numbers on Wednesday. These numbers are expected to show that the unemployment rate rose to 3.5% while retail sales rose to 7.8%.
USD/RUB forecast
The USD to RUB price has been in a bullish trend in the past few days. It moved above the 23.6% Fibonacci Retracement level. It has moved above the 50-day and 100-day moving averages and the ascending trendline shown in green.
Therefore, as I predicted before, the pair will likely continue rising as buyers target the next key resistance point at 90. A move below 80 will invalidate the bullish view.
---
More By This Author:
Ron Baron Reveals How Long It Will Take For Tesla Stock To Hit $500
Shiba Inu Burn Twitter Account Suspended Amid Transparency Concerns
U.S. Supreme Court Rules In Favor Of Coinbase