UK Inflation Surprise Adds To March Rate Hike Case
Another upside surprise to UK inflation will help cement expectations for another 25 basis point rate hike from the Bank of England in both March and May. That might be more or less it though, and markets are likely overestimating the amount of tightening required this year.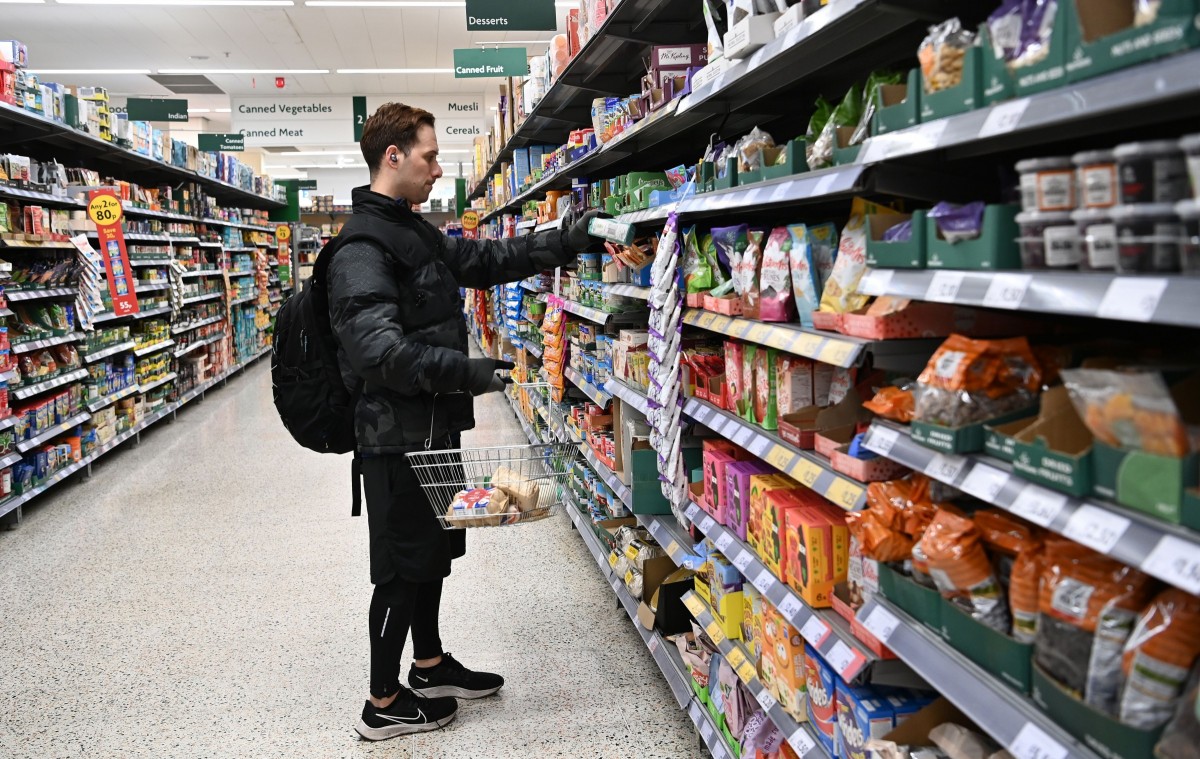 Yet another upside surprise to UK inflation will further cement expectations for additional rate rises at both the March and May Bank of England meetings.
Headline CPI has reached 5.5%, and a quick glance at the details shows the annual adjustment to the basket weights is partly responsible for the slightly higher reading than we'd expected. The update, which is based on the composition of consumer spending from earlier in 2021, means that the basket is still more heavily tilted towards goods spending than pre-pandemic, where the fastest price rises have often been.
We now expect headline inflation to peak slightly above 7% in April, which is when the recently-announced 53% increase in household energy bills will come through. Even with a £200 one-off reduction in average family bills, current gas and electricity futures still point to another modest increase in the energy cap in October.
UK inflation is set to peak above 7% in April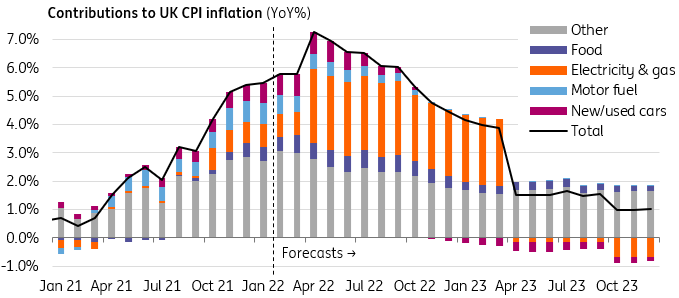 Source: Macrobond, ING
The result is that headline inflation is likely to stay above 4% through to the end of 2022, before decelerating dramatically in 2023 when those energy effects filter out. It's worth remembering too that many of the supply-hit products, like furniture and used cars, typically saw their fastest price gains from last spring. Given inflation is a year-on-year comparison, that means that many of these items will be contributing less to the overall rate from the second quarter of this year.
For now though, the Bank is keen to act pre-emptively against the risk that the current high rates of inflation become more sustained. And while a few categories are doing a lot of the leg-work, policymakers will also be acutely aware that price gains are reasonably broad-based. One crude measure shows the percentage of items recording annual inflation rates in excess of 2% is the highest in a decade.
The percentage of items recording 2%+ inflation rates is at a decade high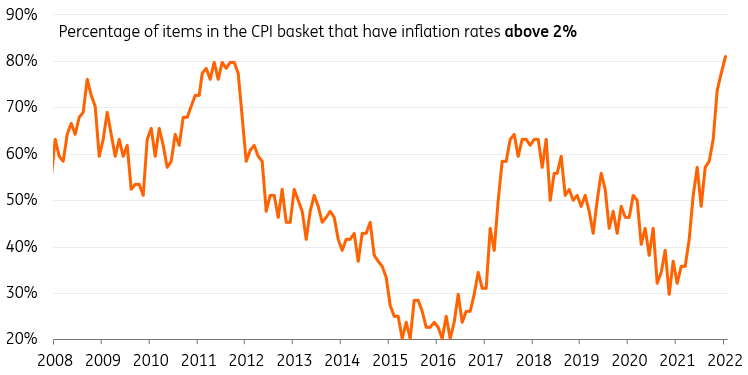 Source: Macrobond, ING
Nevertheless, by pricing six rate hikes this year, markets are likely overestimating the pace of Bank of England tightening. We noted yesterday that a wage-price spiral looks unlikely in the UK. And the fact that policymakers are so worried about headline inflation today implies they may become more relaxed when CPI begins to dip later this year.
We expect two, or maybe three, additional rate rises this year.
Disclaimer: This publication has been prepared by ING solely for information purposes irrespective of a particular user's means, financial situation or investment objectives. The information ...
more