UK Finished With Rate Hikes As Inflationary Pressures Ease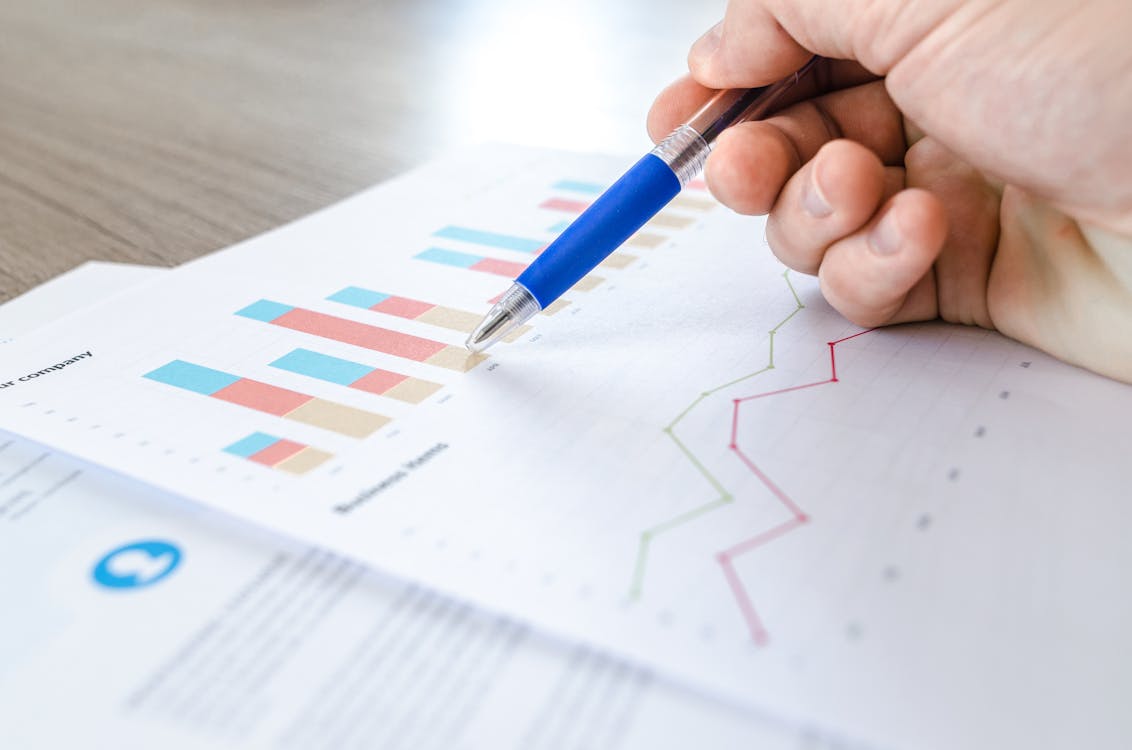 Image Source: Pexels

Assuming the encouraging trends in price-setting behavior persist, we think the Bank of England will opt against a further rate hike in May.

Inflation is heading in the right direction
Amid the turmoil in global markets, the Bank of England's March meeting was an exercise in keeping its options open. It hiked by 25bp – its smallest hike for some time – and the Bank's Governor, Andrew Bailey, has since insisted further rate rises are possible should the data require them.
For now, the data that matter have as been pointing in the right direction on inflation. Perhaps most importantly, the official wage growth numbers finally look like they've peaked. The Bank's own Decision Maker Panel survey – which polls CFOs across the UK – has been pointing to less aggressive planned price and wage rises over the coming months. Inflation expectations among both businesses and consumers have begun to ease too.
The official inflation numbers have been more mixed, and core services CPI was higher than the Bank would have liked in February (it rose from 5.6% to 6.4%, by our estimates). But we do expect some gradual improvement here in the months ahead, and we think the recent collapse in wholesale gas prices will alleviate some pressure.
While it's easy to think this is more consequential for goods categories, an official ONS business survey found that 80% of hospitality firms that raised prices in recent months attributed it to higher energy prices, compared to 46% who cited labor costs. With wholesale costs now lower, the same logic probably applies in reverse.
In short, if the recent trends in inflation and wages continue then we think the Bank of England is done with rate hikes.
Even before the latest developments in the banking sector, policymakers had been emphasizing that much of the impact of past rate hikes were still to come through, which in part is because 90% of UK mortgages are on fixed-rate products.
Policymakers have effectively set a much lower bar for pausing rate hikes over the coming months.

Core services inflation should begin to ease on lower gas prices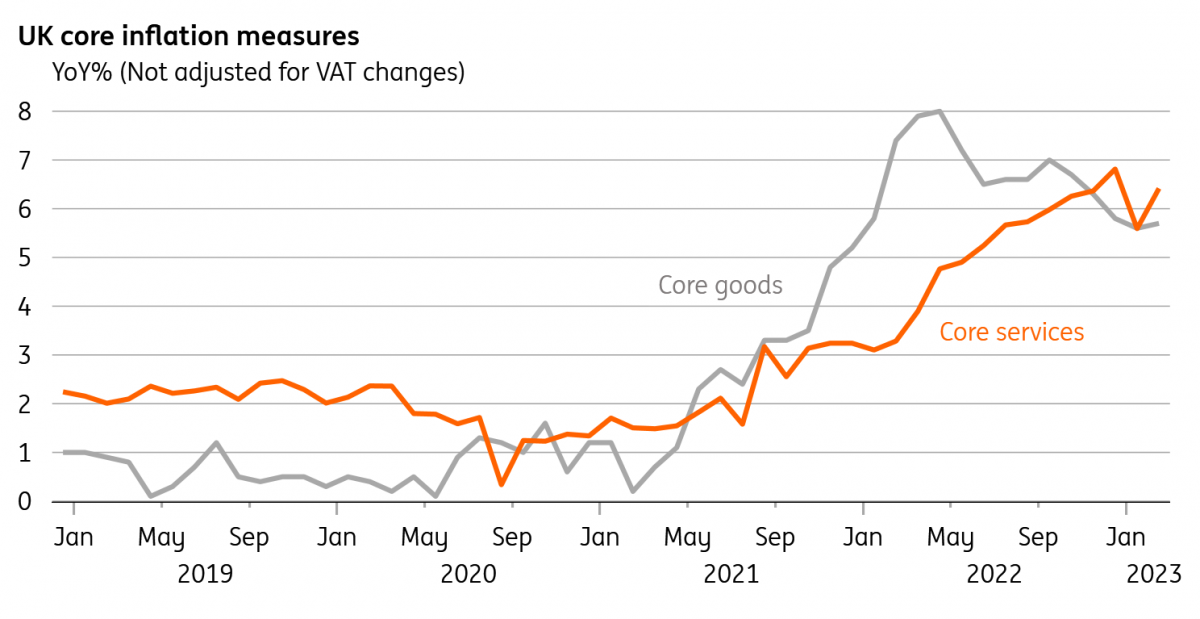 Image Source: Macrobond, ING calculations
Core services inflation excludes airfares, package holidays, and education. Core goods exclude food, energy, alcohol, and tobacco. Series vary slightly from BoE estimates, partly due to a lack of VAT adjustment

Rate cuts may be some way off (banking crisis dependent)
That's not to say the descent in core inflation is going to be rapid. While wage growth might have peaked, the structural issues in the jobs market – long-term sickness being a major example – haven't gone away. Hiring demand is undoubtedly fading, and recent reports of redundancy notices to the government have picked up. But worker shortages are still likely to remain an issue for many businesses given constraints on labor supply.
Barring a material deterioration in the health of the banking sector, this 'sticky' inflation story suggests we shouldn't expect the first BoE rate cut until 2024.
---
More By This Author:
FX Daily: Data Adds Pressure To Fragile Dollar
FX Daily: Crisis Playbook Keeps Dollar Offered
RBNZ Preview: A 25bp Hike But Peak Rate Of 5.50% Looks Hard To Reach
Disclaimer: This publication has been prepared by ING solely for information purposes irrespective of a particular user's means, financial situation or investment objectives. The information ...
more