Trading The Digital Yuan: The First Central Bank-backed Digital Currency
In the digital era, popular trends spread like wildfire and the blockchain-enabled digital currency mania appears to be reaching critical mass.
At some point in the near future, the People's Republic of China (PBOC) will be launching a new "digital yuan"—basically an online version of its existing currency (i.e. the Chinese Yuan, Renminbi, or CNY).
Unlike a cryptocurrency such as Bitcoin, the digital yuan is backed by the central bank of China, and will therefore be categorized as the first-ever "central bank digital currency" (CBDC). The new digital yuan is already being tested by about 100,000 citizens in China, although no official timetable has been released on its forthcoming availability to the broader public.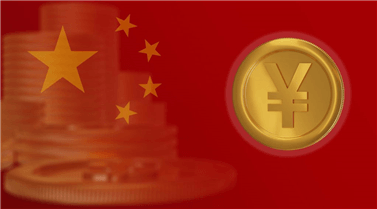 Given the cutting-edge nature of this development, it's difficult to project how exactly the digital yuan will impact life in China, much less the global economy.
But in terms of the former, digital payments have been commonplace in China for many years and are already mostly the norm.
For example, a reported 98 percent of urban Chinese consumers use a digital wallet daily. In practice, that means when most Chinese citizens go to the coffee shop, they use an app on their phone to pay their bill—typically with Tencent's WeChat Pay or with Ant Group's AliPay.
If one can believe it, even homeless people in China accept digital payments via those same platforms. And it's not unusual for that to occur—digital payments are so entrenched that it's a part of normal daily life.

In that sense, a digital yuan won't likely represent a seachange for the average consumer in China. The digital yuan should feel familiar to Chinese users of digital payments because it will also be available through a familiar-feeling mobile app (developed by the People's Bank of China). Interestingly, transactions on the app can be conducted without connectivity to the internet.
Sage Anderson is a pseudonym. He's an experienced trader of equity derivatives and has managed volatility-based portfolios as a former prop trading firm employee. He's not an employee of ...
more