Swiss National Bank: No Reason To Change
The SNB meeting in September did not bring any changes to monetary policy in Switzerland. Nothing is expected to change in the coming years.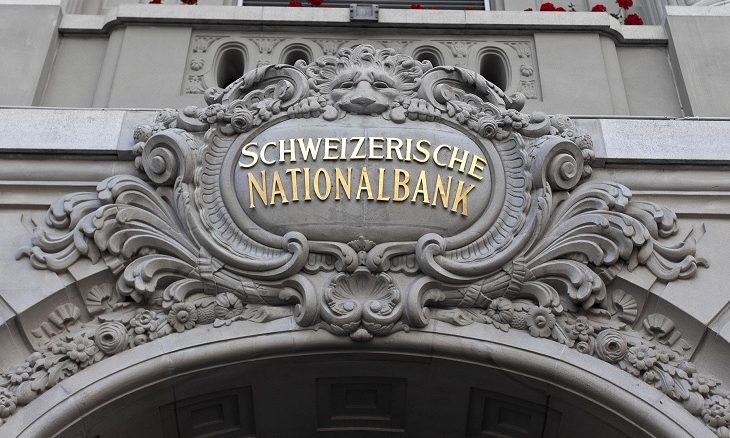 Meetings of the Swiss National Bank all look very much alike these days. Once again, the SNB decided to maintain its key rate at -0.75%, the lowest rate in the world and reiterated its intention to intervene in the foreign exchange market, if necessary. It still believes that the franc is "highly valued".
The SNB's inflation forecast is still extremely modest. It has revised its forecasts for 2021 and 2022 slightly upwards (+0.1 percentage points) to 0.5% and 0.7%, respectively, due to higher energy prices, but has not changed its forecast for the end of the forecast horizon, i.e. 0.6% to 2023. Despite the fact that the Swiss economy has almost reached its pre-crisis level, Switzerland is still in a very low inflation environment and this is expected to continue in the coming years. SNB President Thomas Jordan believes that this is a direct consequence of the high value of the franc and that inflation would otherwise be much higher, thus justifying the maintenance of an extremely expansionary monetary policy.
These forecasts and the SNB's speech indicate that we should not expect anything from the SNB in the coming months. While the other major central banks are about to start or are thinking of starting, the path towards taking away some of the monetary stimulus, the SNB is waiting and remains a spectator.
We believe that nothing should be expected from the SNB until the European Central Bank starts to raise interest rates. Our house view is that this will not happen until the second half of 2023, at the earliest. Therefore, we do not expect any change in the SNB's monetary policy until the end of 2024. In the next few years between now and then, the global economic situation is likely to change significantly, but the SNB will probably always remain at the same point: watch what others do and wait to act.