Semi-Fulfilling Prophecy: Ongoing Chip Shortage Is Now Impacting Chipmaking Equipment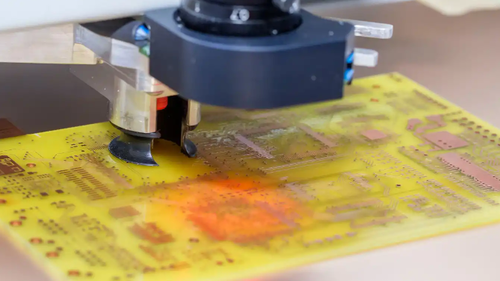 It seems like every day, the ongoing semiconductor chip shortage continues to get worse. For example, yesterday we wrote that Taiwan Semiconductor was now warning that the global chip shortage may extend into next year, following comments we had reported on in early April suggesting that prices would rise for the rest of 2021.
Now, the issue looks to be shifting to a shortage of chipmaking equipment, according to Nikkei. Delivery times for some chipmaking tools have grown to 12 months or more as a result of the supply crunch now spreading "so far that it is rebounding onto the chipmaking industry itself," the report says.
At least four types of vital production equipment are in short supply, the report says. One industry insider said: "Some of these equipment makers are also suffering from chip shortages and some are struggling with labor issues due to pandemic lockdowns, like all the other tech players, and that weighs on the process of building machines," said one of the people with direct knowledge of the situation."
Wire bonding machines are experiencing a lead time of 10 to 12 months. They are used in the chip packaging process. Lead times for wafer dicing machines could be as long as 5 to 8 months, compared to the usual 1 to 3 months, the same people said. Mitsubishi Electric warned that lead times for laser drilling machines on printed circuit boards and chip substrates is not more than 12 months.
One executive told Nikkei: "It's not like we don't want to increase our capacity, [but] even if we wanted to book more machines, we couldn't get them very quickly. People are booking 50 or even 100 of Mitsubishi's laser processing machines at a time. We have been told by [Mitsubishi] that its capacity is fully booked because demand is so strong, and if we want to order new machines now, we will have to wait until next year for them to be available."
Disclaimer: Copyright ©2009-2021 ZeroHedge.com/ABC Media, LTD; All Rights Reserved. Zero Hedge is intended for Mature Audiences. Familiarize yourself with our legal and use policies every time ...
more