Russian Ruble: Resurgence Of FX Purchases Is Not The Biggest Threat
Russia announced surprisingly high FX purchases of $1.4bn for January after 10 consecutive months of sales. This is a reflection of higher oil revenues and should be neutral for the market at this point. The capital account, including foreign portfolio flows and local capital outflows, are a bigger concern than the current account and its sterilization.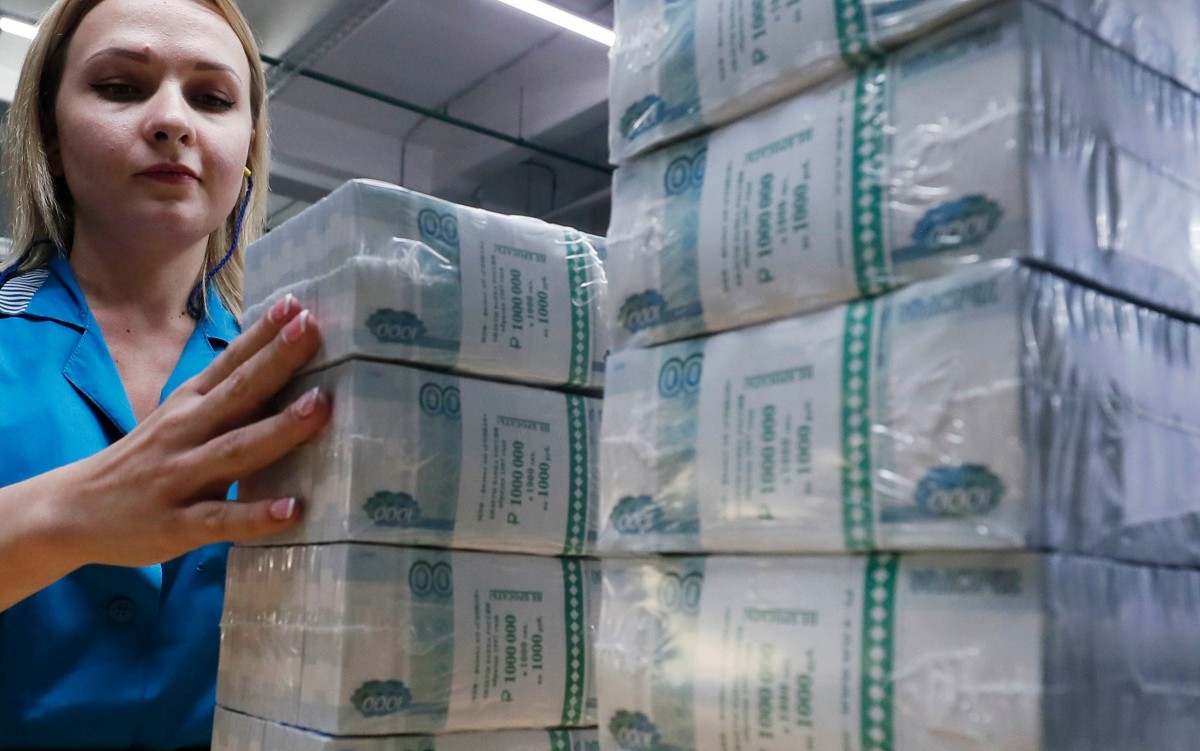 A worker checks Russian 1,000-ruble banknotes at the Moscow Printing Factory
Russia's central bank will buy $1.4bn of FX on the local market this month as a part of a budget rule, which is a material change from the $1.9bn of sales seen last month (Figure 1). This will be the first month of purchases since February 2020, and the volume is a surprise to the market, which expected $0.2bn of sales, according to the Reuters consensus, and to us (we expected zero-intervention). Starting this month, the Finance Ministry's announcement, which in reality represents an off-market transaction with the Bank of Russia, will be fully channeled into the FX market by the CBR, as all the residual FX sales related to the one-off SBER transfer deal were completed last year.
We do not see this particular piece of news as necessarily negative for the ruble, as the purchases mirror rapidly improving oil exports and therefore higher oil revenue collection for the budget. Around $0.4bn of the purchases reflect the upward revision of December oil revenues and another $1.0bn is due to expectations of further improvement in January amid the oil price surge and higher volumes allowed to Russia by OPEC+. Those purchases are currently lagging behind the improvement in the current account, which under current oil prices could reach an $8bn surplus in January, and therefore should not trigger depreciation. Overall, assuming the oil price this year performs in line with ING's energy outlook, the extra fuel revenues of the Russian budget could reach RUB700-800bn this year, or around $10bn, meaning that CBR intervention will be sterilizing only 20-25% of the expected current account surplus.
Disclaimer: This publication has been prepared by ING solely for information purposes irrespective of a particular user's means, financial situation or investment objectives. The information ...
more