Russian CPI Spike Creates Case For Another 50bp Key Rate Hike
A higher-than-expected CPI of 6.0% YoY in May amid a strong recovery in consumer activity should reinforce inflationary concerns of the central bank. We raise our year-end 2021 CPI forecast to 5.0% and 11 June key rate forecast to 5.50%. With the CBR's macro assumptions for 2021 still intact, the most likely key rate ceiling should be in the 5.5-6.0% range.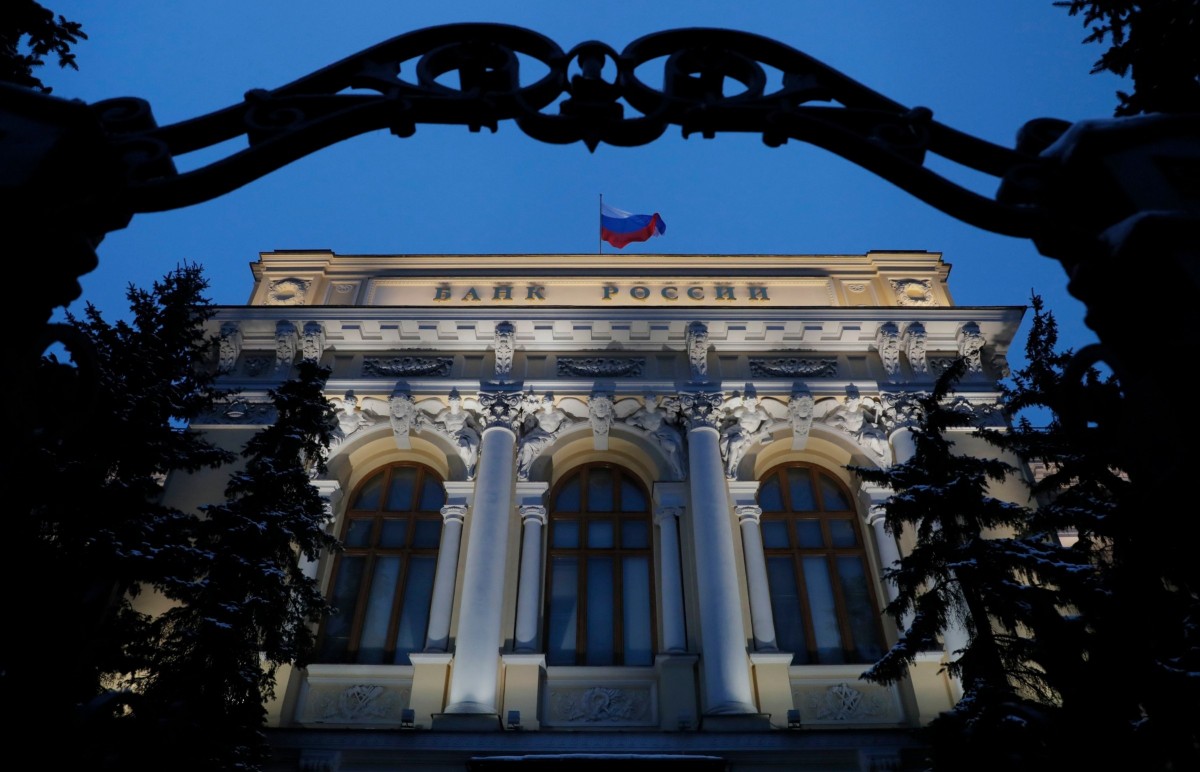 The Central Bank of Russia headquarters in Moscow
Inflationary pressure in Russia exceeds expectations
Russian CPI spiked by 0.5 percentage points to 6.0% year-on-year in May (Figure 1), which is a 4.5 year high. Last month's result exceeds the preliminary data by 0.1ppt and market expectations by 0.2ppt. The pick-up was assured not just by the lower base effect in the food segment, but also due to broad-based pressure in the non-food products segment, which contributed 2.1ppt to the overall CPI (Figure 2), the highest contribution in 4 years. The strongest price pressure was seen in construction material, related to the construction and renovation boom supported by the subsidized mortgage programme that has recently been prolonged. In addition, the services segment also saw some increased price pressure, mostly related to the local tourism expenses. The local tourism is likely to remain a pro-inflationary factor into the summer, as the outward tourism to Turkey is not available. Egypt is conjectured to be re-opening soon, which is unlikely to matter much given the off-season there.
Taking into account strong local consumer recovery, spiking PPI (Figure 3), and global context of elevated inflationary expectations related to supply-side constraints (including those in semiconductor production), we raise our CPI expectations for the year-end 2021 to 5.0%.
Figure 1: CPI hit a new high of 6.0% YoY in May, consumers' inflationary expectations stable but elevated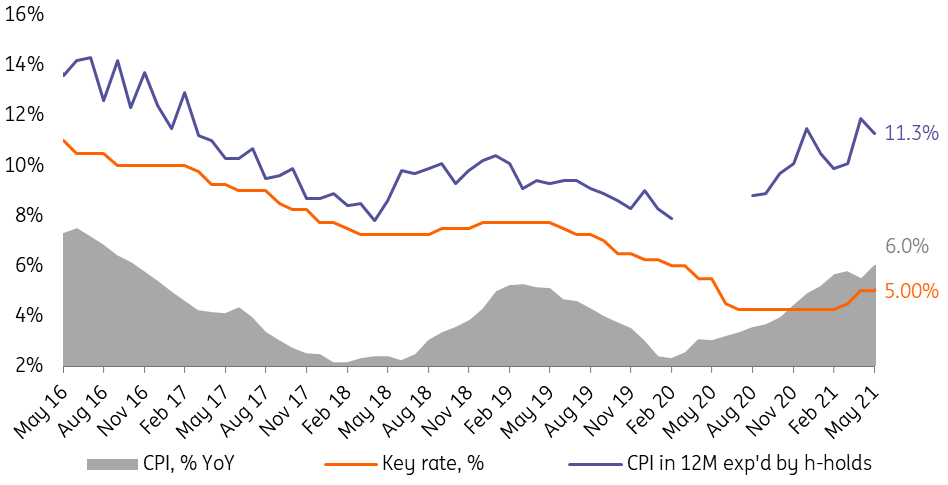 Source: Bank of Russia, Rosstat, ING
Figure 2: Contribution of non-food CPI is the highest since 2017, suggesting broad-based pressure
Disclaimer: This publication has been prepared by the Economic and Financial Analysis Division of ING Bank N.V. ("ING") solely for information purposes without regard to any ...
more