Poland Central Bank Preview: A December Hike Is Coming
We expect Poland's Monetary Policy Committee to continue its tightening cycle by hiking rates by 50-75 basis points on Wednesday. This is justified by high CPI and core inflation pressures as well as a need to prevent a wage-inflation spiral. Any developments on the Omicron variant shouldn't impinge on the decision.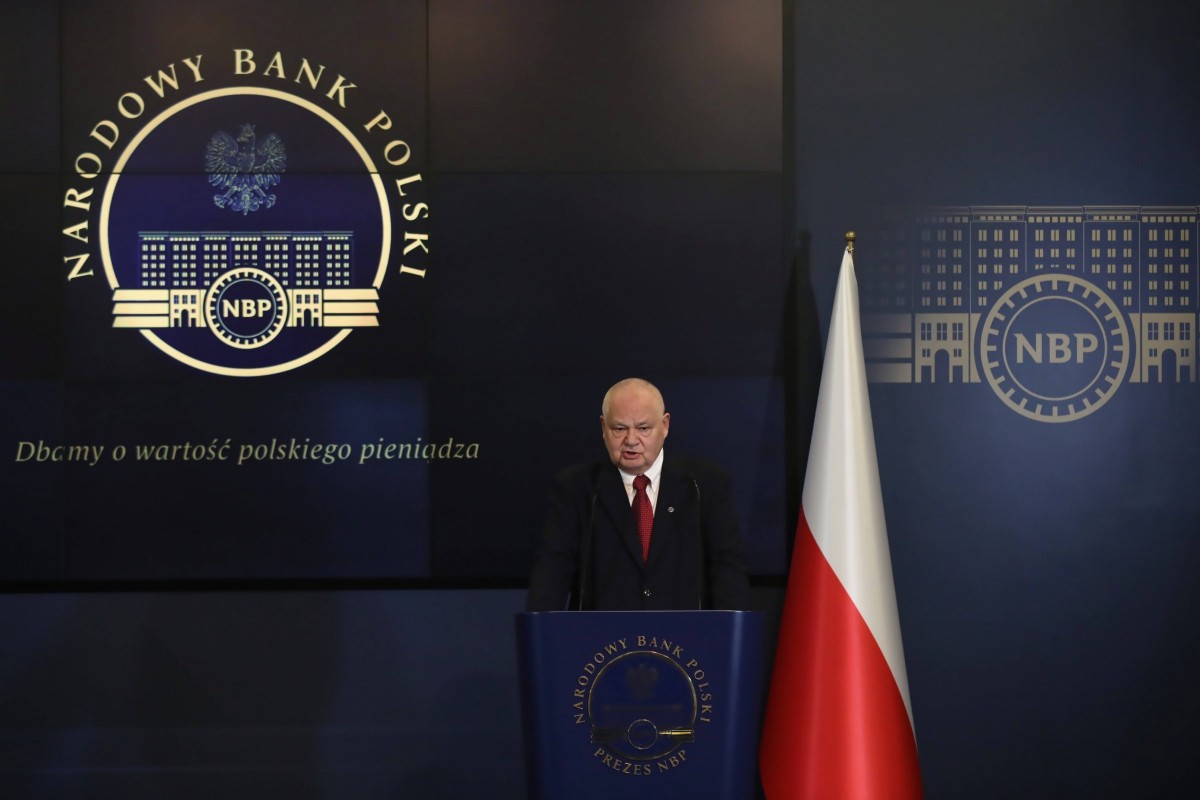 National Bank of Poland governor Adam Glapinski
Two hikes are not enough in the inflation fight
After a 40 basis point interest rate hike in October and a 75bp one in November, we expect Poland's Monetary Policy Council to raise interest rates by another substantial hike of 50-75bp in December. The events between the last hike and today, not least with the coronavirus, and the balance of inflationary risks do little to change inflation prospects. A need to return to an inflation target of 2.5% with a +/-1ppt tolerance band requires restrictive monetary policy.
What has happened since early November? First, the National Bank of Poland staff published its latest Inflation projection, which was known by MPC members in their November meeting. It was significantly revised upwards, but this is not enough and all CPI projections are, to a significant extent, outdated. According to the NBP, for 2021-23 average CPI should reach 4.9% YoY, 5.8% YoY and 3.6% YoY, respectively, which is below our current expectations by 0.2ppt, 0.9ppt and 0.6ppt, respectively. We see average CPI at 5.1% YoY in 2021, 6.7% YoY in 2022 and 4.2% YoY in 2023. The 2023 CPI projection also means that, in the medium term, it will be significantly above the official inflation target of 2.5%+/-1.0%.
Second, the latest flash CPI reading delivered another negative surprise with the headline inflation of 7.7% YoY in November and is further fuelling rising inflation expectations. All three components are on the rise: food, fuel&energy, and other items combined in the core inflation measure. CPI is to exceed 8% YoY in December 2021, also above the Governor's short-term CPI expectations as he had said CPI this month should be close to 7%. In addition, supply chain problems and high foreign inflation increase the risk of de-anchoring inflation expectations. Demand and wage pressures should be significant inflationary factors in 2022 given the tight labour market, and are likely to keep CPI at an elevated level also in 2023.
Disclaimer: This publication has been prepared by ING solely for information purposes irrespective of a particular user's means, financial situation or investment objectives. The information ...
more