Poland: Central Bank Gearing Towards Initial Rate Hike; Worst In CPI Is Not Yet Over
Ahead of the National Bank of Poland meeting on 9 June, we revise up our 2021 GDP and CPI forecasts.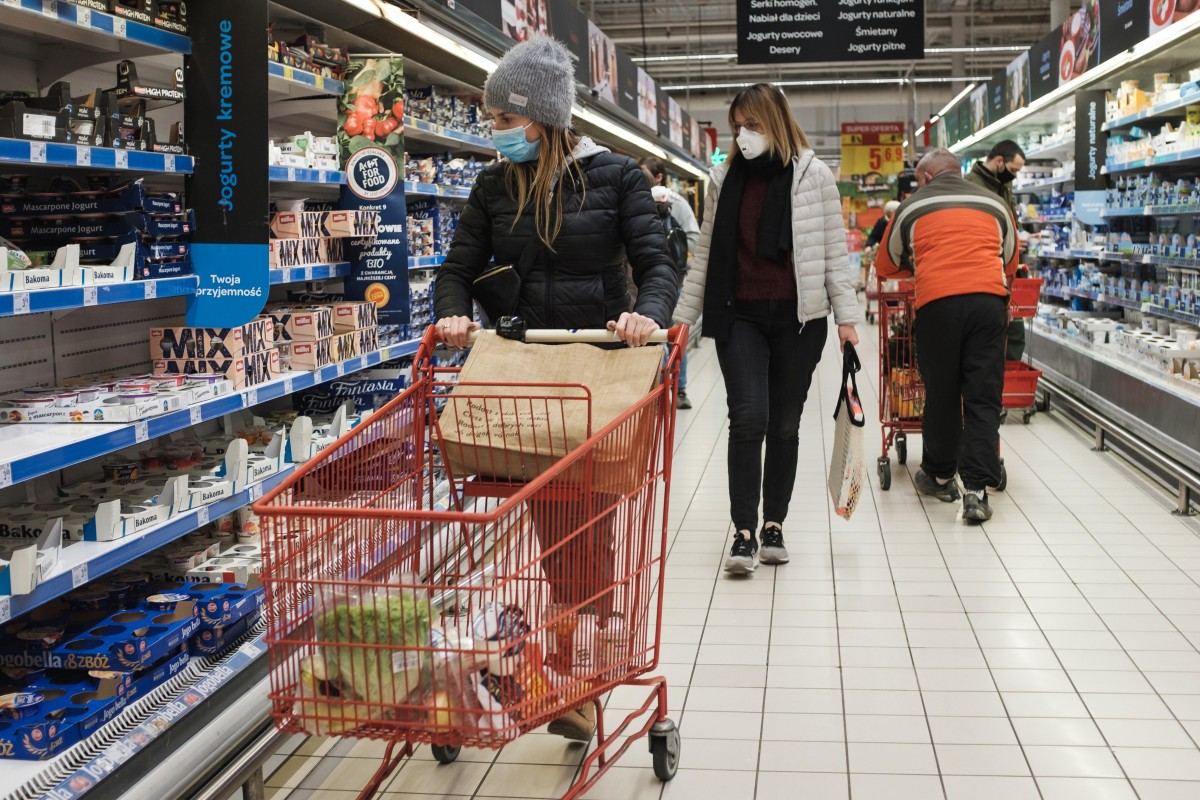 Customers shopping in Wroclaw, Poland
The rebound in 1Q21 GDP and the prospects for stronger growth once pent-up demand kicks off have led us to revise our GDP growth forecast to 5.4% in 2021 from 4.8% YoY expected previously.
The economic recovery should be accompanied by high inflation. After a 4.8% CPI reading in May with the core estimated at 4.0%, we again revise our inflation forecast to 4.3% in 2021 and 3.8% in 2022. The current supply-driven inflationary pressure in Poland should soon be fuelled by pent-up demand and pass-through from higher costs. In 2022 we see the impact of the Keynesian effect coming from the EU Recovery Fund, the Polish Deal and high corporate inflation expectations.
The focus this week should be the MPC decision (Wednesday) and governor's conference (Friday). The press conference should again be a signal bias toward less accommodation. The number of MPC members considering an initial hike rose to 7. The likely moment is July or 2H21, as the new NBP projections should confirm higher CPI in 2021-22 than the NBP expected. Despite the hike (+15bp) the NBP is likely to continue its QE at least in the remainder of 2021, but at a slower pace and focused on BGK debt.
We lower our €/PLN forecast for June and see the rate reaching 4.43 this month. The Polish Supreme Court seems unwilling to take a decisively pro-consumer approach on FX mortgages. Hence banks would be less inclined to seek settlements and convert said credits into PLN. Consequently, PLN should track US$ and solid local macro.
Disclaimer: This publication has been prepared by the Economic and Financial Analysis Division of ING Bank N.V. ("ING") solely for information purposes without regard to any ...
more