Philippine Stock: Great Improvement At One Of The Philippines' Largest Power Producers
TM editors' note: This article discusses a penny stock and/or microcap. Such stocks are easily manipulated; do your own careful due diligence.
Background
First Gen Corporation is one of the Philippines' largest electricity generators.
Most of the electricity is contracted for sale under long-term power-purchase agreements.
(Click on image to enlarge)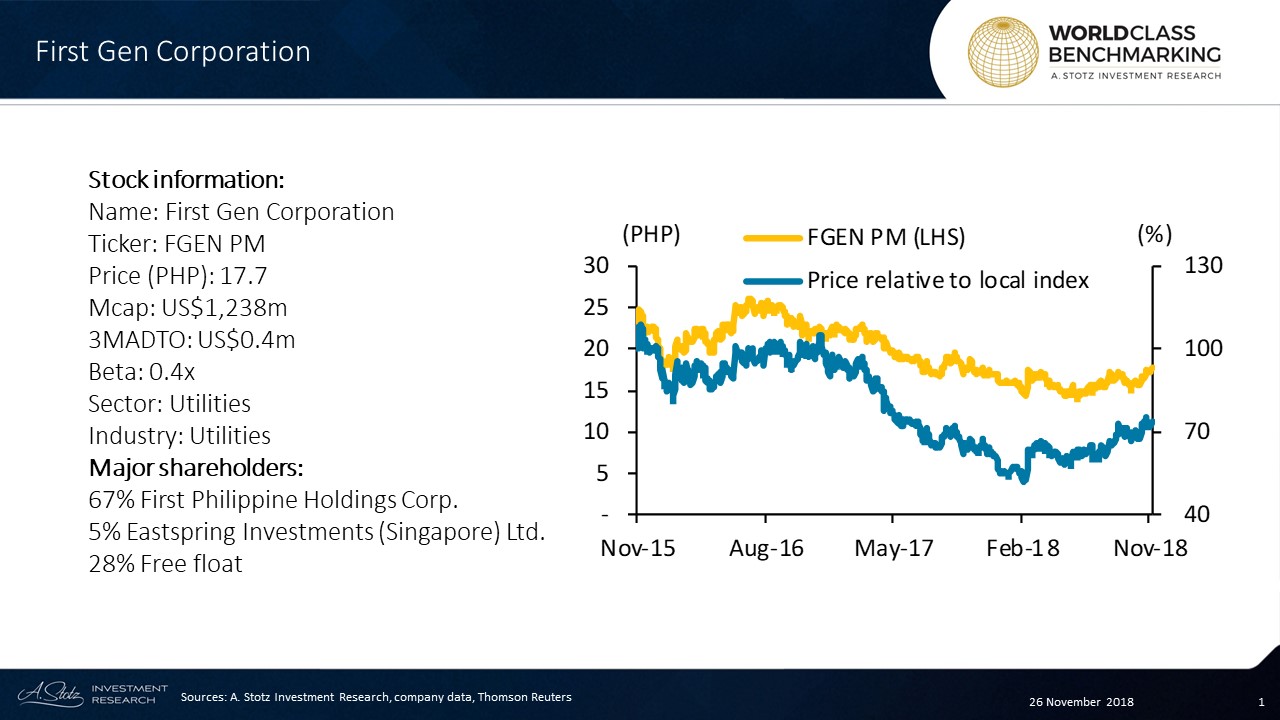 It holds a high stake in EDC, the world's largest integrated geothermal-energy producer.
Including EDC, FGEN has 27 plants as of 2017, all domestically operated.
Business Description
All of FGEN's revenue comes from electricity generation and related sales, and all of its power facilities are located in the Philippines. The company currently has a capacity of 3,490MW which accounts for 15% of the Philippines' domestic output.
Most of its electricity generation is sold under long-term power-purchase agreements, including deals with Meralco (MER PM) and the National Power Corporation. These deals help stabilize the return on investment in the facilities.
(Click on image to enlarge)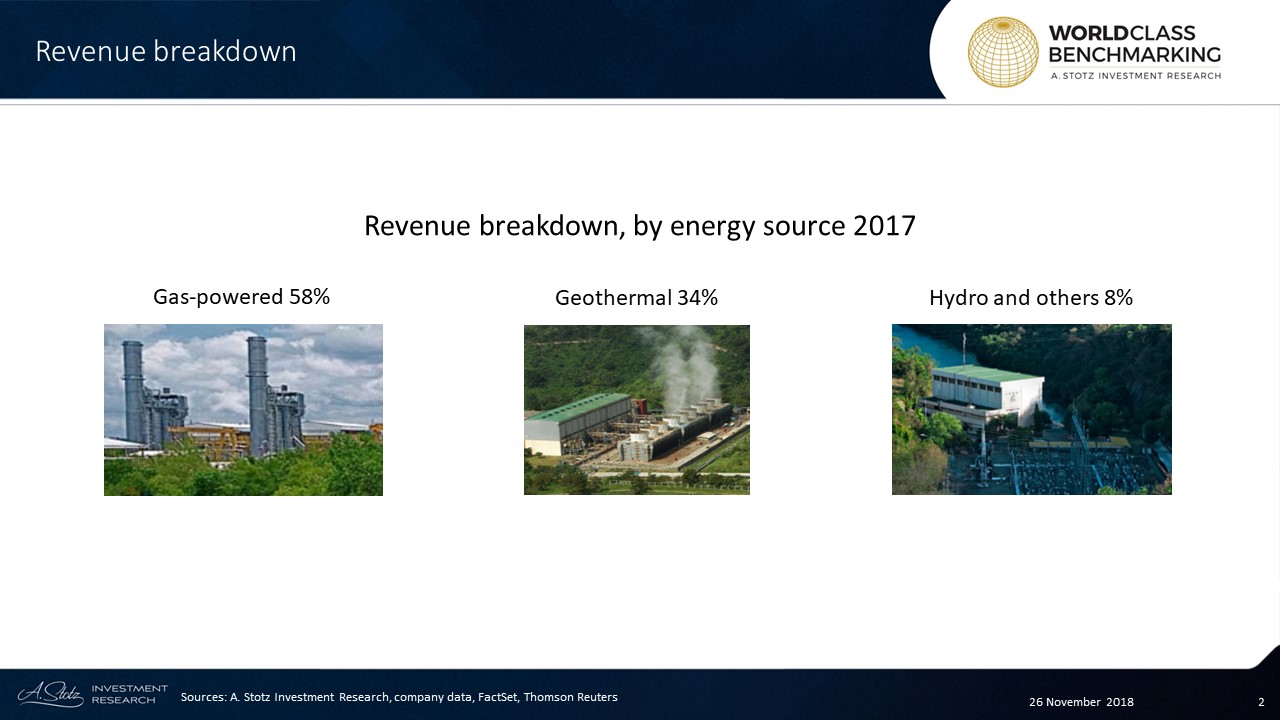 FGEN plans for establishment of the Philippines' first liquified natural gas (LNG) terminal. This facility should allow existing gas plants to operate beyond the expiry of gas sales and purchase agreements in 2024 by utilizing imported LNG as fuel. Final decisions are to be made in 2019.
As of 29 November, EDC has been delisted from the Philippine Stock Exchange following the completion of its tender offer to non-major shareholders in October. FGEN is going to hold a higher equity stake in EDC, and become the main vehicle for investors to access the company.
Leadership
Federico Lopez has served as the Chairman and CEO of FGEN since 1998. He is also Chairman and/or Director to First Philippine Holdings Corporation (FPH PM) as well as a number of its other subsidiaries including First Gas Power Corporation, Energy Development Corporation, and Rockwell Land Corporation (ROCK PM). He received his Bachelor of Arts degree in Economics and Internation Relations from the University of Pensylvania, US.
Disclaimer: This content is for information purposes only. It is not intended to be investment advice. Readers should not consider statements made by the author(s) as formal recommendations and ...
more