My Top Pick In Mining
"Tin is essential to an industrial society and in many applications for which there are no completely satisfactory substitutes." —United States Geological Survey (USGS)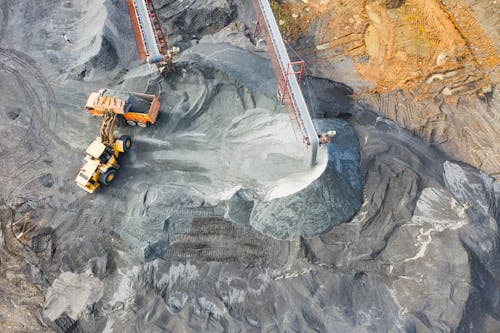 Tin: The Industrial Minefinder Called It
Although it seems like 10 years ago to me, it was only a little less than 2 1/2 years ago that I wrote a post for Industrial Minefinder (since retired and now an aspect of this Letter) called Tin Appears Ready For Liftoff where I laid out the case for the price of tin taking off in 2020. This happened and tin is now in rocket mode making new all-time highs.
View fullsize
View fullsize
source: Mining.com
Normally, new all-time highs in the price of a metal signals caution to me but, as we will see, the tin supply situation is weak and will not be easily remedied.
I will be the first one to tell you that mining is a crappy business unless you have a well run miner in a unique situation where there is serious scarcity of supply alongside solid demand. Too many mining investors are focused on metal over margin. You need to be focused on margin over metal and a tight supply situation is an important element of this. You want higher margins that are sustainable over time and insulated by poor supply fundamentals for the underlying metal(s). Many mining investors are overly focused on gold but something like 60% of all exploration dollars go into gold. There are many miners spread out over every continent looking for gold. There is a lot of competition.
The New Technology Metal
Then we have tin (Sn in the Periodic Table)—the forgotten base metal that is part of our everyday lives. Here is the fundamental chart of tin that I published with that February 2019 post:
As you can see from this chart, there was, and still is, simply not enough new tin production set to come online to supply the growing demand for what is now truly a technology metal. Actually, the supply picture for tin is even worse now. The major new development projects have not moved forward. They are still stagnant even with the price of tin soaring.
source: International Tin Association (ITA)
Roughly half of tin demand comes from soldering electronics. The trend of miniaturization of electronic components that has been a headwind for tin demand is coming to an end and the continued replacement of lead in solders with tin is also expected to support demand growth.
The Massachusetts Institute of Technology (MIT) did a study on the needs of new technologies versus the properties of various metals and tin came out on top:
Tin's properties have it well suited for electric vehicles, robotics, renewable energy, and advanced computing hardware.
Tin may find adoption in lithium-ion batteries. According to Stellar Resources, the International Tin Association (ITA) noted:
"The main focus for tin is in the positive anode electrode of lithium-ion batteries, usually made today of graphite on a copper foil. Next-generation products are already adding silicon into the graphite to increase capacity. Some will probably use tin, either as an alternative or in addition to enhance silicon performance. For example, China's largest electric vehicle producer, BYD, recently patented a tin-cobalt technology for anodes."
The information presented in the True Vine Letter is general in nature and designed for do-it-yourself and professional investors. It does not have regard to the investment objectives, financial ...
more