Korea Finishes 2020 With Strong Growth
4Q20 GDP exceeded the consensus with support from government spending. 2021 is going to have to rely far more on the private sector.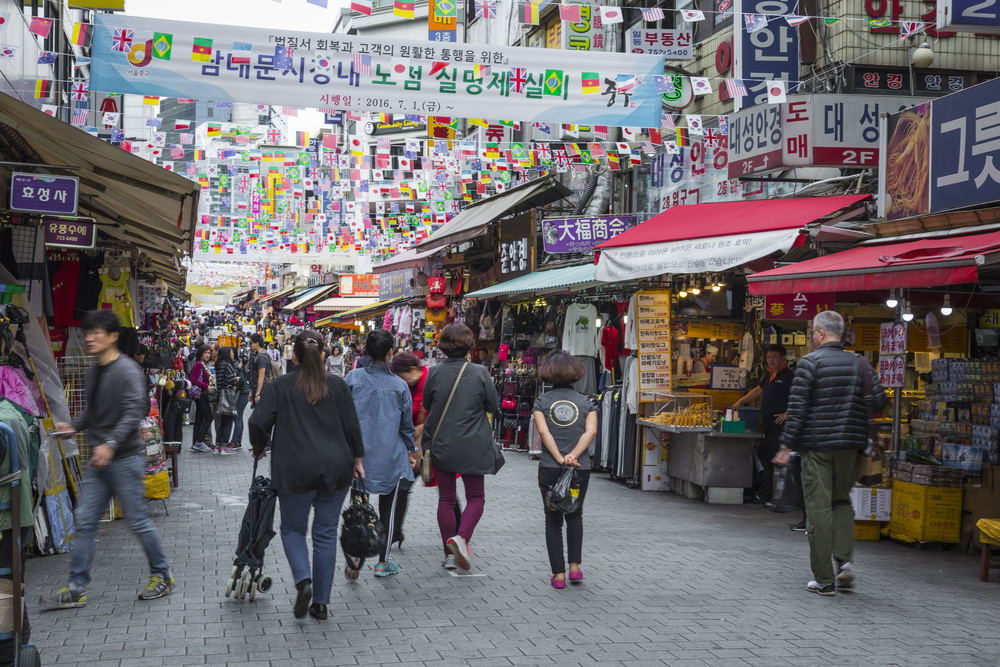 Source: Shutterstock
Full-year GDP declines 1%
To finish 2020 with GDP growth only down one percent for the full year, during the worst natural global catastrophe in modern times, is actually a pretty good result for Korea. Certainly, few bookmakers would have given you odds on such a modest decline during the first quarter of the year, when Korea was bearing the brunt of the Covid outbreak, not just in Asia but globally.
Two strong quarters of growth in 3Q and 4Q follow declines of only 3.2% in 2Q and 1.3% in 1Q. It is really these modest declines earlier in the year, as much as the subsequent GDP growth rates that have set up Korea for this very commendable full-year outcome and set the scene for reasonable performance in 2021.
Contribution to QoQ% growth
(Click on image to enlarge)
CEIC, ING
Contribution to KO GDP
Korea's Government deserves some of the credit
The Korean Government deserves some credit for this GDP performance, which looks considerably better than almost anywhere in Europe or the US. Curbing the daily case numbers through aggressive test trace and isolation has worked for Korea. But only because it never let the numbers get too high. This policy would never have worked with case numbers in the 10,000s. At their worst, daily case numbers only briefly exceeded 1,000 and are now back below 400. Still, it is too early to be complacent and there is a long way to go before Korea can consider this Pandemic under control.
Korea daily Covid cases and deaths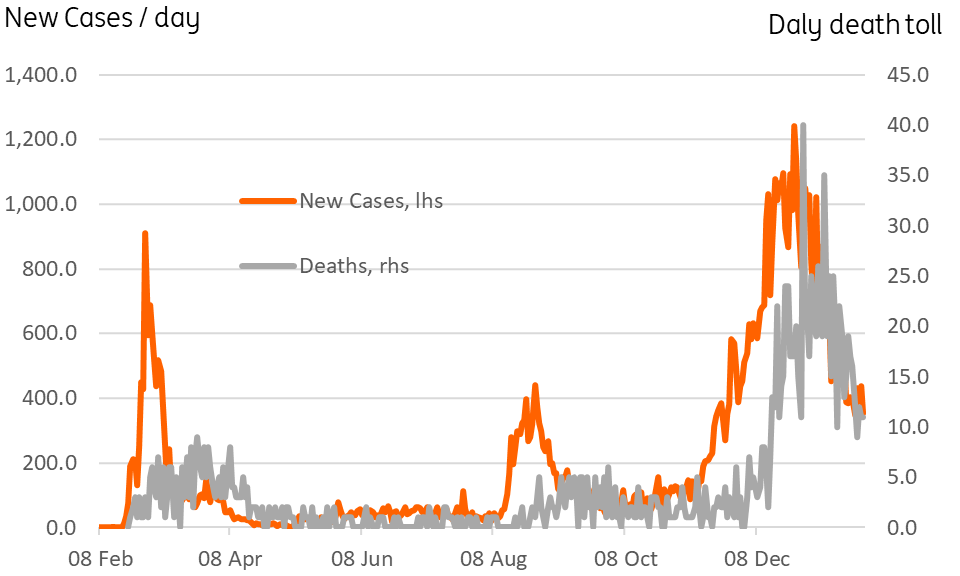 CEIC, ING
Korea daily Covid cases and death toll
Government spending doing much of the heavy lifting
Government support is also evident in the contribution to growth figures, where government fixed capital formation provided about 1.0pp of the 1.1% QoQ headline total for GDP. This was more than the 0.8pp private sector fixed capital formation, and private consumer expenditure delivered a drag of around 1.8pp - reflecting the economic damage that social distancing measures deliver.
Disclaimer: This publication has been prepared by ING solely for information purposes irrespective of a particular user's means, financial situation or investment objectives. The information ...
more