Key Events In EMEA - Saturday, Dec. 4
Look out for central bank rate announcements in Kazakhstan, Brazil and Ukraine as well as a GDP reading in South Africa.
Hungary: Inflation Readings To Reach Record Levels
We are hopeful in Hungary that after two bad months, the industry will be able to rebound somewhat in October, although we know that supply chain issues are still holding back the most important manufacturing sectors (cars & electronics). With export activities under pressure and imports being pushed higher via strong domestic demand, we see the trade balance deteriorating further. The main event comes on Wednesday with the November inflation reading. We see the headline rate moving to 7.3% year-on-year, reaching a level not seen since 2007. As there are widespread price pressures with second-round effects and demand-driven shocks, core inflation is set to move above 5% YoY for the first time since 2008. This could push the central bank to raise the one-week deposit rate again, although the recent strengthening of the forint might give rise to a pause, as the regular monthly rate-setting meeting is scheduled on 14 December.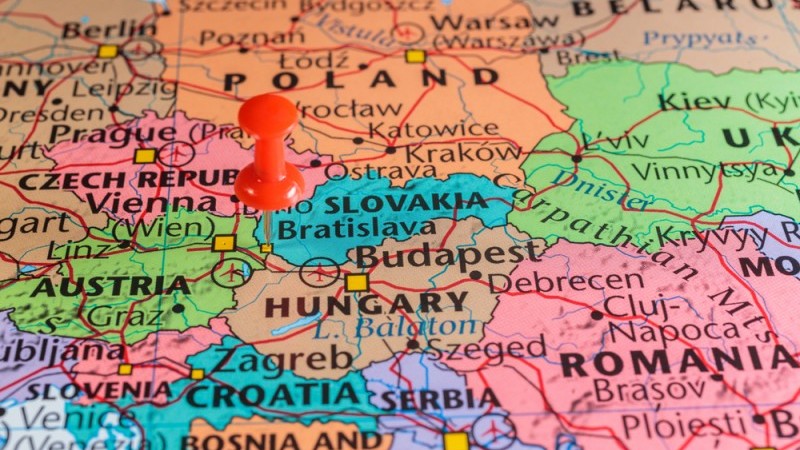 Image Source: Refinitiv, ING
EMEA Economic Calendar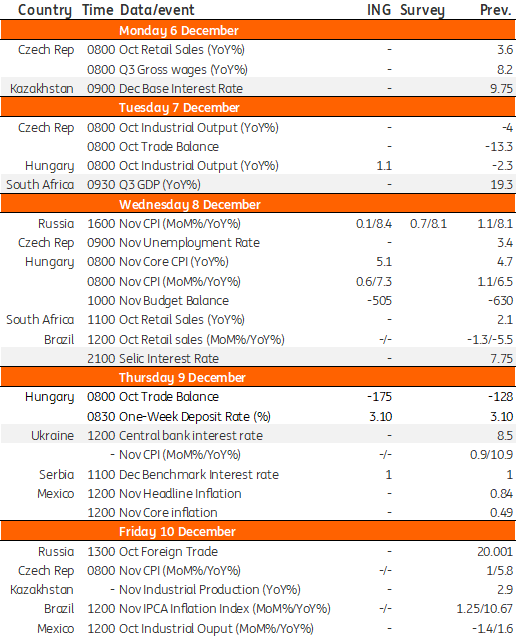 Image Source: Refinitiv, ING, *GMT
Disclaimer: This publication has been prepared by ING solely for information purposes irrespective of a particular user's means, financial situation or investment objectives. The information ...
more