Johnson & Johnson Pulls Application For Accelerated Approval Of COVID-19 Shot In India: Report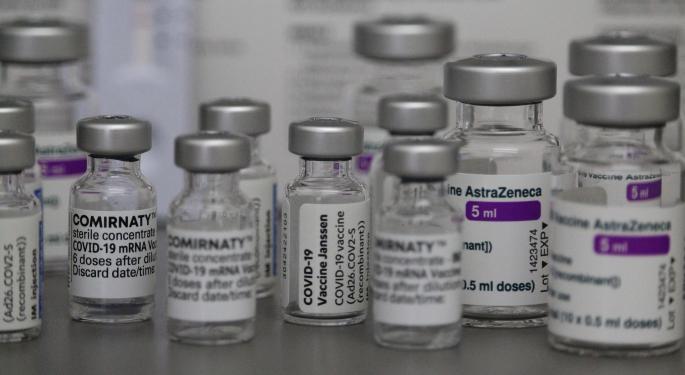 Photo by Johaehn from Pixabay
Johnson & Johnson (JNJ) has withdrawn its application seeking accelerated approval of its COVID-19 vaccine, the drugs regulator of India informed. It is yet to be clear the reason for the withdrawal of the application.
JNJ had said in April that it was seeking approval to conduct a bridging clinical study of its Janssen COVID-19 vaccine candidate in India. Trials in the U.S. at that time were paused on reports of rare blood clots.
The withdrawal comes as India tackles legal challenges with manufacturers over indemnity issues. Earlier, it was reported that obstacles in importing the doses delayed the availability of the JNJ COVID-19 vaccine.
So far, four vaccines have been given Emergency Use Authorization (EUA) in India - AstraZeneca plc's (AZN) Covishield, Indigenous Covaxin, Sputnik V from Russia, and Moderna Inc (MRNA).
JNJ shares closed at $172.20 on Friday and have been recently trading at around $172.41.
© 2021 Benzinga.com. Benzinga does not provide investment advice. All rights reserved.