Hungary: Reopening Brings No Relief For The Budget
Despite the reopening, the central budget posted a significant shortfall in May. Expenditures are mounting on a new set of measures to re-start the economy.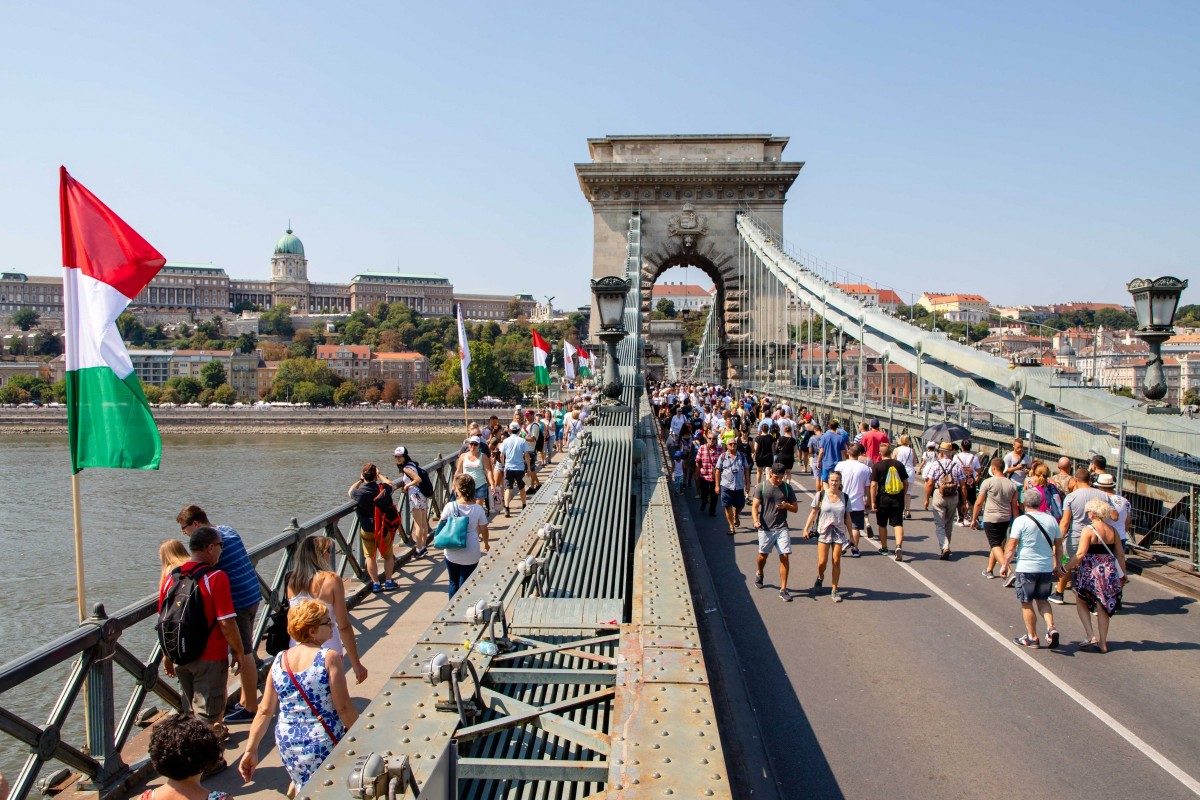 People on the Széchenyi Chain Bridge, Budapest
Hungary's budget posted a HUF 269bn deficit in May 2021. This can be seen as a slight negative surprise as we expected the higher revenues from reopening to counterbalance the expenditure impact of stimulus measures. With the May shortfall, the year-to-date budget sits at HUF 1.3126tn, reaching 33% of the adjusted deficit plan. In this respect, we don't need to push the panic button.
Cash-flow based year-to-date central budget balance
(Click on image to enlarge)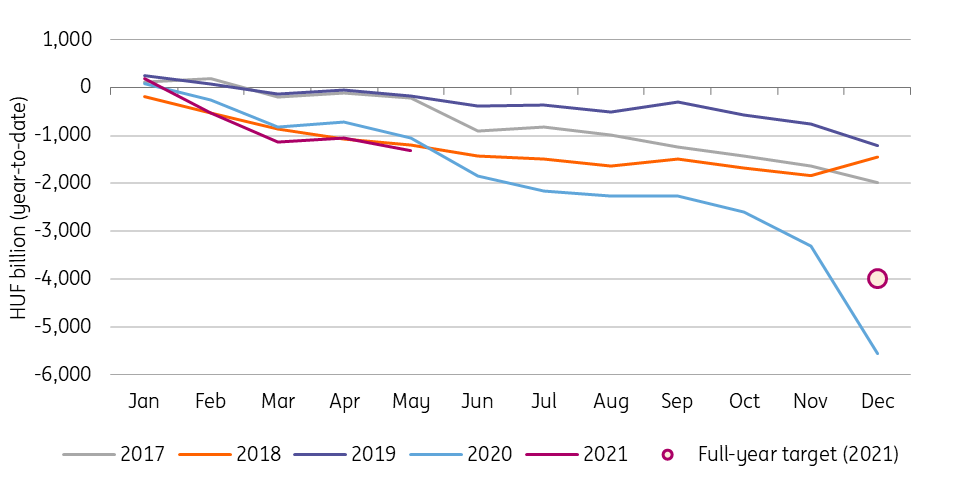 Ministry of Finance, ING
When it comes to the revenue side, the ministry highlighted that during the first five months of 2021 revenues from corporate, value added and personal income and social security taxes increased on a yearly basis. This hardly comes as a surprise considering the effect of the pandemic and the reopening this year.
On the expenditure side, the ministry didn't share details about the extra spending. It only highlighted that the budget ensures the resources necessary to re-start the economy. In practice, this means some tax reductions as well as support for cheap loans and ramping up investment activities.
The government officially amended the deficit goal to 7.5% of GDP and eyes a 79.9% debt-to-GDP ratio in late May. However, these figures are based on a quite outdated macro projection which forecasts only 4.3% GDP growth in 2021 with 3.6% inflation. The reality however could be economic activity above 7% paired with a 4.4% average price increase. This would mean extra revenues for the budget compared to the plan, as well as a higher nominal GDP, so a higher denominator in the fiscal ratios.
Against this backdrop, the only question remains what the government would like to do with the extra wiggle room during the fourth quarter. Considering that Hungary is facing a parliamentary election in spring 2022, we think the government leans towards spending the extra money and reaching the fiscal goals, rather than using the cash to reduce the deficit and debt at a faster pace.
Disclaimer: This publication has been prepared by the Economic and Financial Analysis Division of ING Bank N.V. ("ING") solely for information purposes without regard to any ...
more