How To Position Your Portfolio For The Coming Gold Upturn: Alphatox's Etienne Moshevich
The world needs gold, says AlphaStox's Etienne Moshevich, and while it has been out of favor for the last few years, a series of macro factors point to its uptrend. In this interview with The Gold Report, Moshevich discusses 11 gold, manganese and graphite companies with management teams that have the skills to ride the wave to create shareholder value.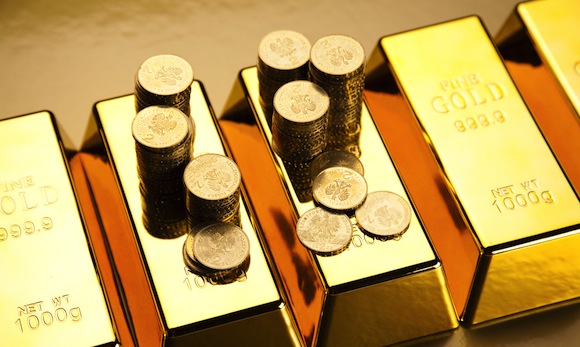 The Gold Report: The metal mining sector is undergoing many of the same types of issues as the energy sector. What is your candid assessment of the near future for gold, silver and the base metals?
Etienne Moshevich: My outlook for the sector is very similar to that of the overall energy market—the world needs gold and the commodity isn't going away. It may go out of favor for a couple of years, which we're experiencing now, but it seems as though the market is slowly starting to creep back up and this is the time investors need to be positioning themselves in high-quality management teams and projects before the market gets away from them.
Although many things could change, macro signs are pointing to a turn in the gold market. Even though the U.S. dollar is still the strongest and most reliable currency in the world, more and more countries seem to be shifting away from the dollar, which would definitely strengthen demand for gold. Also, if the U.S. economy falls into another recession and the Federal Reserve decides to apply another one of its quantitative easing techniques, then this will be very bullish for gold.
One last major factor that we should consider is the possible demand from foreign central banks. We need to keep in mind that the Swiss are voting on a gold referendum that would require the Swiss National Bank to hold 20% gold reserves. Even if this doesn't go through, I'm sure there would be more pressure on it to increase gold reserves over time. I'm bullish on silver, as well, over the long term because of its industrial and technological applications.
TGR: Let's tour the field. Starting with gold, which companies do you spot as viable?
EM: There are a couple of projects I really like. The first is Ascot Resources Ltd. (AOT:TSX.V). CEO John Toffan and his team are second to none in the industry. They have created so much value for their shareholders over the last 30 years with Stikine Resources, which went to $75/share, and Delaware Resources, which went to $26/share, that it's hard to bet against them.
Ascot has a very viable resource of around 4.5 million ounces (4.5 Moz) that can easily be expanded in British Columbia, as well as a project in Washington State that has yet to drive any value for the company. In addition to that, Ascot is sitting on a 66-million-tonne gravel pit that is getting no value in the market. Ascot used to sell one-off amounts of the gravel at around $4.50/tonne. If you multiply that by the overall resource, it's more than its entire market cap.
With more liquefied natural gas plants starting up in the area, they all need a supply of gravel; I'm sure one of them will be knocking on Ascot's door looking for a deal and that's the time when Ascot will be able to monetize it. At a $170 million ($170M) market cap, I think there is a ton of room to grow. This is the year to do it as Ascot will be focusing on acquiring 100% of its Premier project, which should get the market and any major excited.
Jayden Resources Inc. (JDN:TSX.V) is another company I like right now. The company's Silver Coin project is located in the Stewart Camp in British Columbia near Ascot's Premier project. Silver Coin shares many characteristics with the nearby Silbak-Premier mine, which produced 4.7 million tonnes (4.7 Mt). The project already has an NI-43-101 compliant resource of over 24 Mt grading 0.78 grams per tonne (0.78 g/t) gold with a ton of exploration potential, giving investors plenty of upside on that number. Silver Coin is a significant gold resource that will be followed up in its next drill program. With a number of outstanding plays in the area, I truly think it's just a matter of time until the market and/or someone a lot larger understands and realizes the value Jayden is creating in the ground, especially as the company sits at a $7M market cap. With infrastructure already in place, 869 holes drilled to date, a confirmed resource in the ground and solid financial partners, investors should definitely be keeping an eye out on Jayden.
Disclosure: Peter Byrne conducted ...
more