High-Frequency Data Suggests Europe's Recovery Is Stalling
Economic activity in Europe is stalling as nineteen European countries have recently reported increasing confirmed COVID-19 cases. The shape of the recovery is transforming from a so-called "V-shaped" to more of a "Nike swoosh."
The latest high-frequency data from Europe is giving way to renewed gloom in the back half of the year as hopes for a robust recovery wane.
As the number of confirmed Covid-19 cases rises in some European countries, economic activity has turned, according to Bloomberg Economics gauges that integrate high-frequency data such as credit-card use, travel and location information. In the first two weeks of August, activity declined in countries with renewed outbreaks, such as Italy, France and Spain and the recovery remained sluggish in Germany, Sweden and Norway. The U.K., U.S. and Canada are still very far below their "normal" levels of activity, but recently have been catching up to the European countries leading the recovery. - Bloomberg
High-frequency data reveals Europe's recovery stalled in July.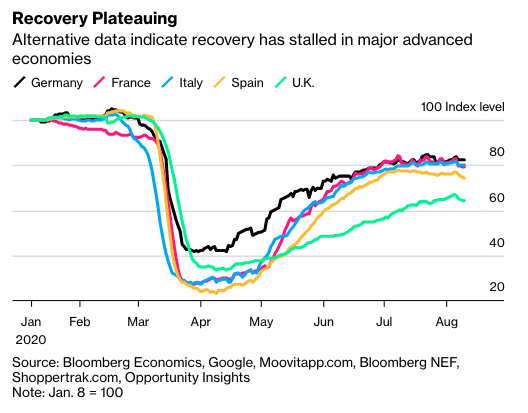 High-frequency data from advanced economies shows much of the same: The recovery is plateauing.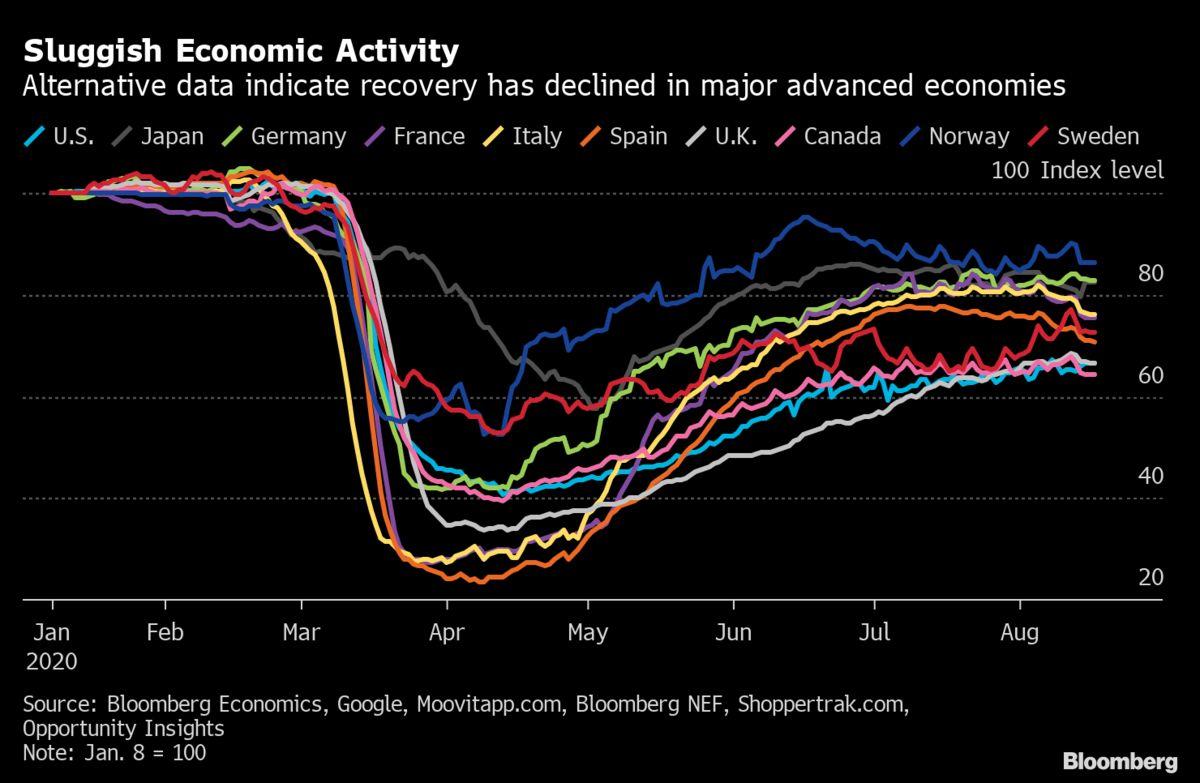 Global macro is having trouble beating to the upside in mid-August.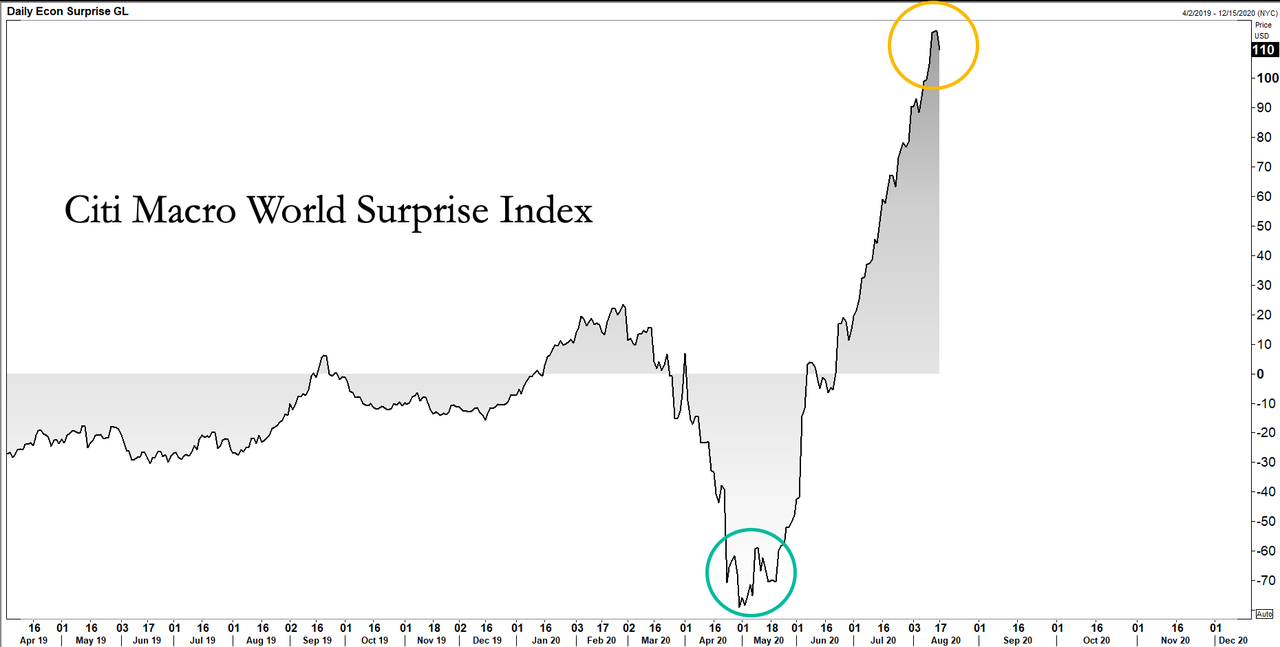 The global economic recovery appears to be running out of steam ahead of the US presidential election.