Growth In The Balkans: From Zero To Hero Again?
We review the main macroeconomic forecasts for Bulgaria, Croatia, Romania, and Serbia. While the resurgence of coronavirus infections has dashed hopes for a rapid V-shaped recovery, 2021 should still be a good year. Yes, the pace of the vaccination remains key to resuming normal economic activity but we do believe that things can only get better.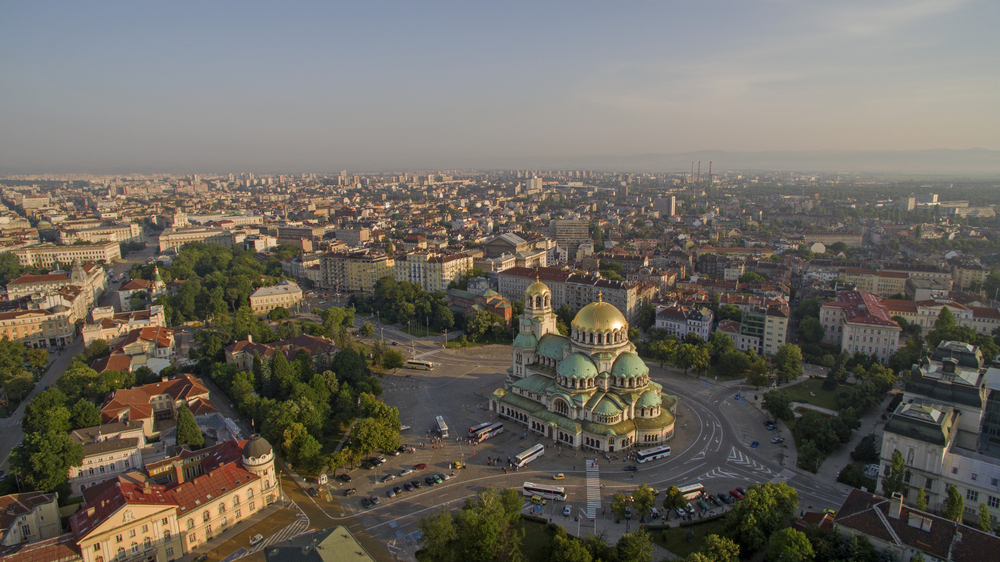 Source: Shutterstock
Placed in what is traditionally perceived as a rather volatile region -a characteristic frequently attributable to the macroeconomic context as well- the four Balkan economies that we review here have navigated through 2020 in an admirably resilient fashion. Yes, this came on the back of large fiscal deficits and monetary policy measures that just one year ago were unconceivable in emerging markets, but in the end, it is the real economy response which reflects the suitability of such extraordinary measures.
And we have some reasonably good news on this front:
Serbia reconfirmed its status as one of the most dynamic European economies, contracting by only around 1.1% in 2020, and looks on track to post one of the highest economic growth rates in 2021, which we estimate at 5.5%.
Bulgaria and Romania have even somehow managed to avoid a technical recession in 2020 as they saw their economies contracting solely in the second quarter of 2020. Hence, GDP contraction should be in the 4.5-5.5% range for both. In 2021 the much hoped economic growth will return at an estimated 3.0%-4.0% pace.
With an estimated 8.8% GDP contraction in 2020, Croatia might seem an outlier in this pack but remember the context: over 20% of its GDP depends on a sector which plummeted in 2020 – tourism. Hence, we believe that a single-digit contraction is in fact a laudable result. In 2021 we expect a growth rebound of just over 4.0% as consumer sentiment might remain depressed for longer than currently anticipated.
Looking beyond growth, we expect less homogenous behavior and to start seeing signs of divergence at different levels. On the fiscal front, Romania could stand out as the country with the slowest budget deficit reduction, given the more structural nature of its deficits, while the other countries' deficits have been more driven by one-offs. Rating-wise, Romania looks again more pressured, given the negative outlooks placed on its rating by all agencies. We believe that Romania can maintain its investment-grade rating in 2021 but risks for a downgrade will stay with us throughout the year, contingent on a credible fiscal consolidation plan. On the inflation front, things look sufficiently well-behaved in all four countries in order not to trigger policy actions from their central banks. Current account deficits will likely remain at relatively high levels in Romania and Serbia, but fully financing them from stable non-debt creating sources looks more probable only for Serbia. Finally, on the political front, it will be Bulgaria's turn to face elections in 2021 – and the scene already looks quite hot.
Bulgaria: politics in the foreground
Growth: Without standing out, the Bulgarian economy managed to muddle through 2020 in a rather resilient manner; our estimate for a 4.3% GDP contraction places the country in the better half of European economies. For 2021 and beyond, we estimate that the economy will return to its previous growth pace, with a 3.3% expansion this year and 3.9% next. Growth drivers could be tilted more towards construction and investment on the back of EU funded projects.
Inflation: For the first time in over four years, the end of 2020 and beginning of 2021 will probably bring negative inflation rates. This has come on the back of base effects, oil prices, and lagging consumption. Starting with the second quarter of 2021, inflation should increase gradually towards the 1.50-2.00% area and even climb towards 3.00% in 2022. We maintain our 1.7% average inflation forecast for 2021 and 2.2% for 2022.
Disclaimer: This publication has been prepared by ING solely for information purposes irrespective of a particular user's means, financial situation or investment objectives. The information ...
more